3 Pencil Challenge: Drawing Wolverine
Drawing a color portrait with only 3 colored pencils. This is something I wanted to do for a long time, partly to challenge myself, partly to prove that I can do it and partly … just for fun! To loosen up and do something silly because sometimes we can get tired of trying to do everything perfect. So I had a blast with this one! I didn't worry about making mistakes (after all, when you use 3 pencils you are not expected to do everything perfect!) and I found my long lost joy of drawing! After a long time…
Tools
Back to the drawing. Here are the notorious pencils , all faber-castell.
– Pompeian red
– Van dyck brown
– Yellow green olive 
– Black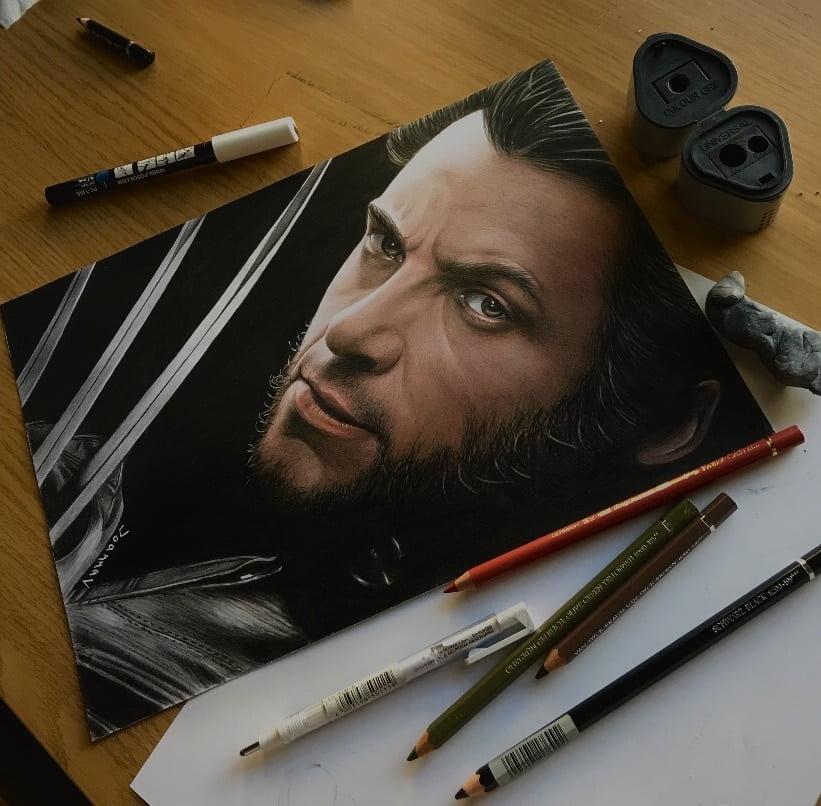 Yes, black. Oh well I cheated a bit. 3 pencils and a black. Four in total. Next time I will try to use strictly 3 pencils. 🙂
Also, on the image you can see ALL the tools I used for the drawing. When it comes to my work, I usually am a minimalist. I try to use as few tools as possible, for the matter of consistency, efficiency and… general laziness! (That doesn't mean I do not have a huge collection of pencils that I probably won't use them in this life, but oh well you get my point!) So, apart from my pencils I also used a putty eraser, a pencil eraser, a sharpener and a white post a marker for the white stubble.
Thoughts?
I am pretty much happy with the result, considering, and this is what I learned through the process.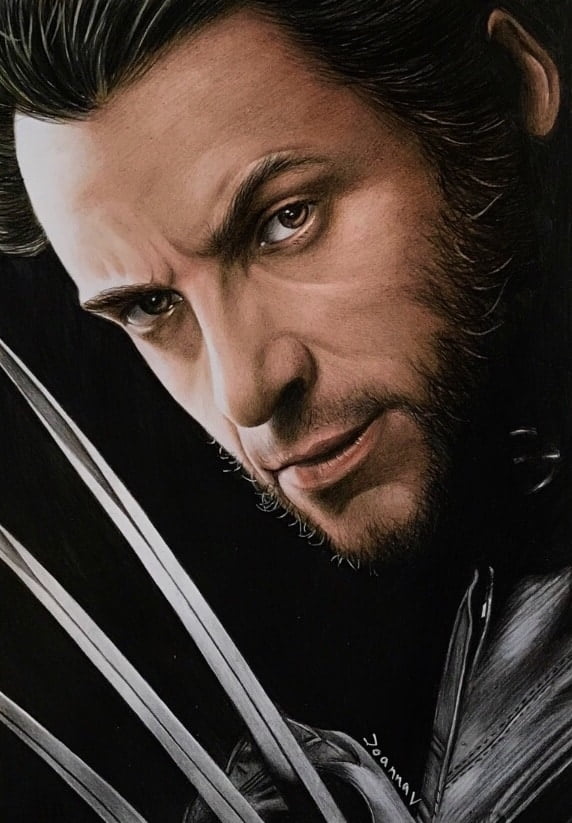 – You don't necessarily need many pencils to make good drawings. 
– Actually using a limited number of colors helps me concentrate on the work instead of worrying about the colors. It is easier having to choose from 3 colors, compared to having to choose from 120 colors (which is my bigger colored pencil set).
– Using a limited color palette helps with the consistency of your work. Color looks consistent throughout the whole drawing no matter what you do because … well there are only 3 colors to choose from! (When you can choose any colors, your drawing can end up looking like a disco ball, no consistent colors at all)
– It's a good practice regarding color theory.  After all, all colors can be produced by mixing the three primary colors (red,blue,yellow) of course we don't need to go to such extreme lengths but it's an example that everything's possible. 
– The drawing turned a bit monochromatic, partly expected, so I need more practice! You can expect more! 😉
And a random fun fact about this drawing. I used the green pencil for about 5% of the drawing. I guess I could easily do a 2 pencil challenge! 
Make also sure to check out the speed drawing on YouTube:
What do you think guys? Have you ever done a similar challenge? What challenge should I do next? Until next time… have fun drawing!