Day 2 today of Another 30 days 3D challenge, and I almost messed up. I was working on a very challenging and demanding project (which I hope you will see tomorrow) which wasn't ready on time. So, the last moment I changed plans and started a cup of coffee.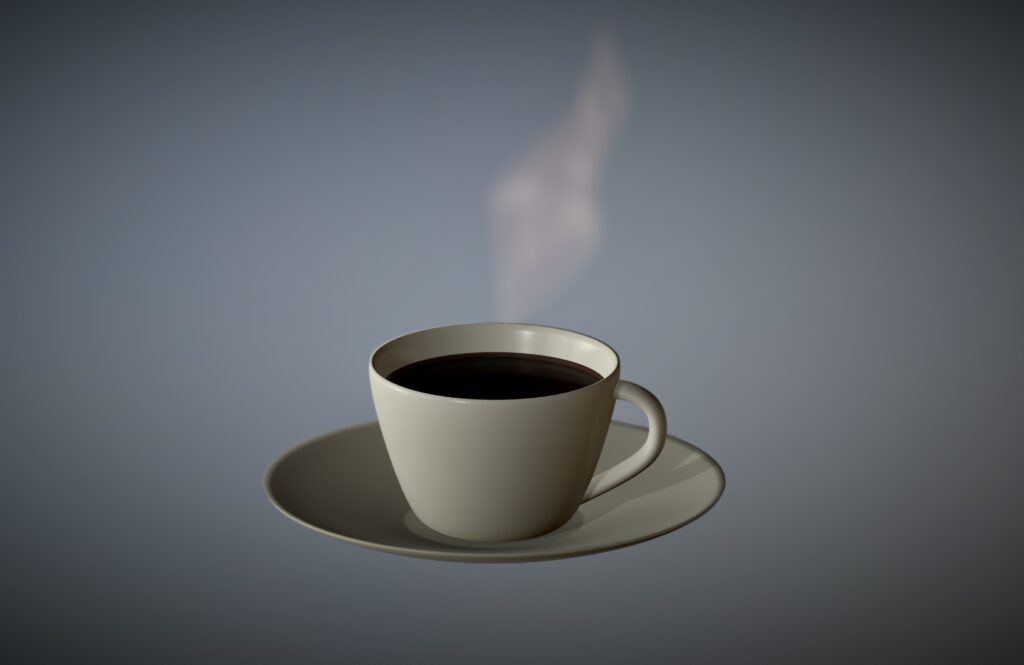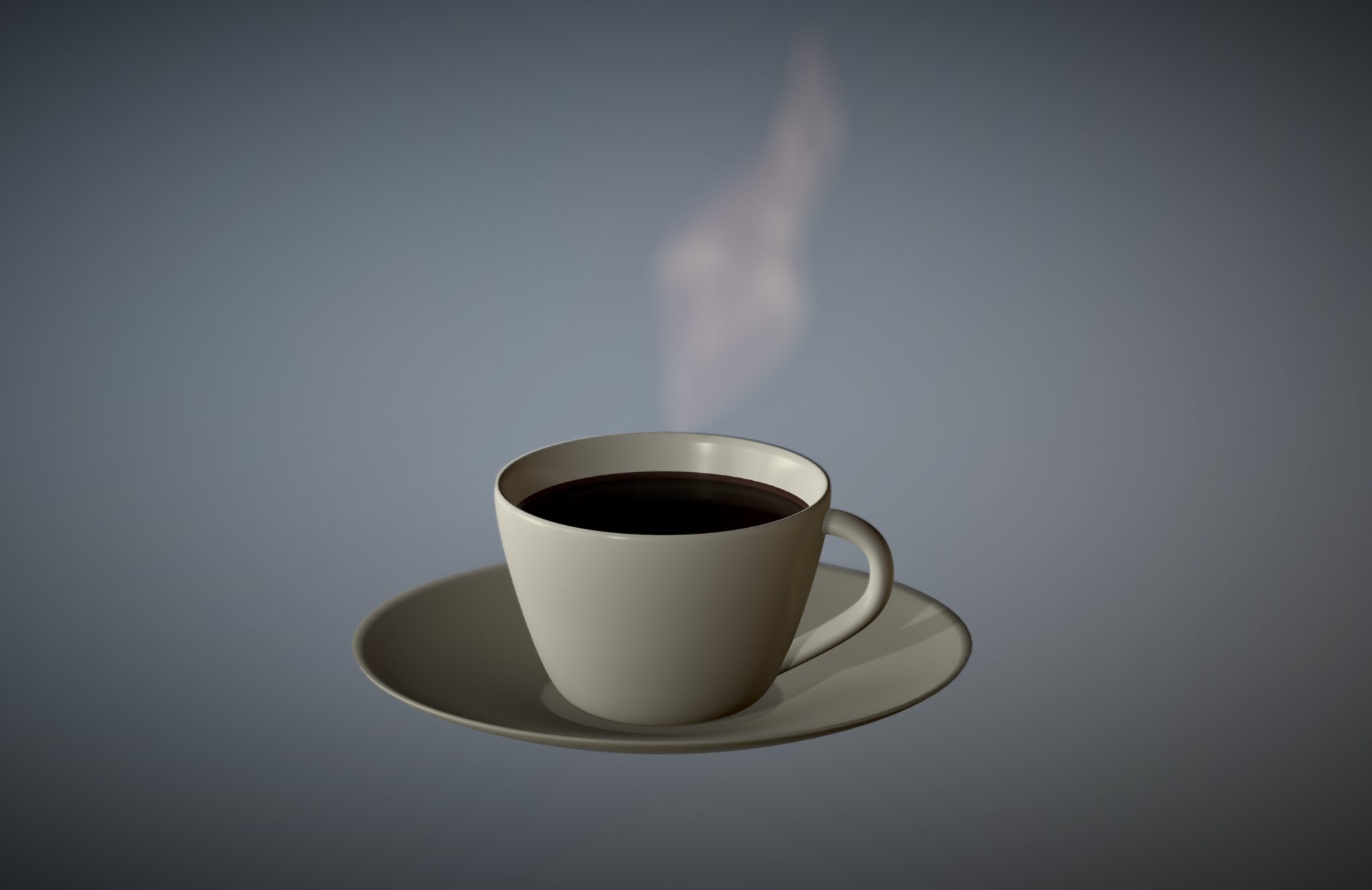 And of course, when you are in a hurry nothing goes as planned. Originally I wanted to create a super-realistic cup of coffee, with an impressive smoke animation. Well, as you can see, I failed. But at least I managed to create something like a realistic-ish kind of smoke-thingy. That's something, right??
Which was very easy to create actually. And if I had time, I bet I could make it a lot better. I am attaching my settings below, so maybe you can try it and perfect it. It is made of overlapping lathe objects, each slightly smaller than the other.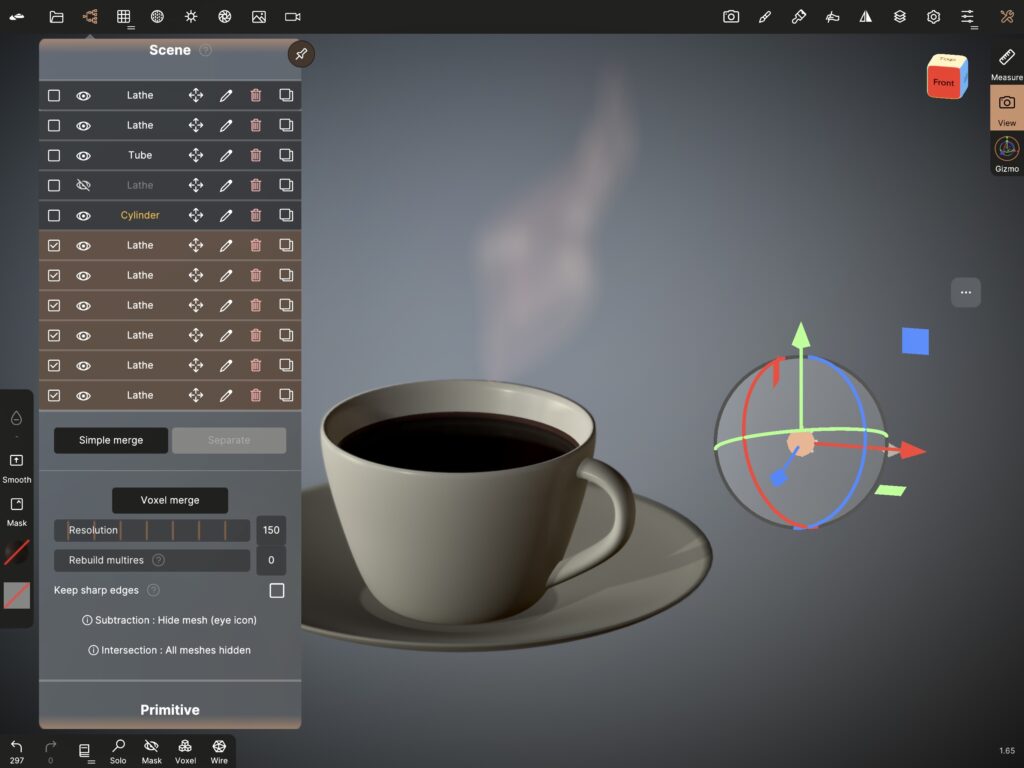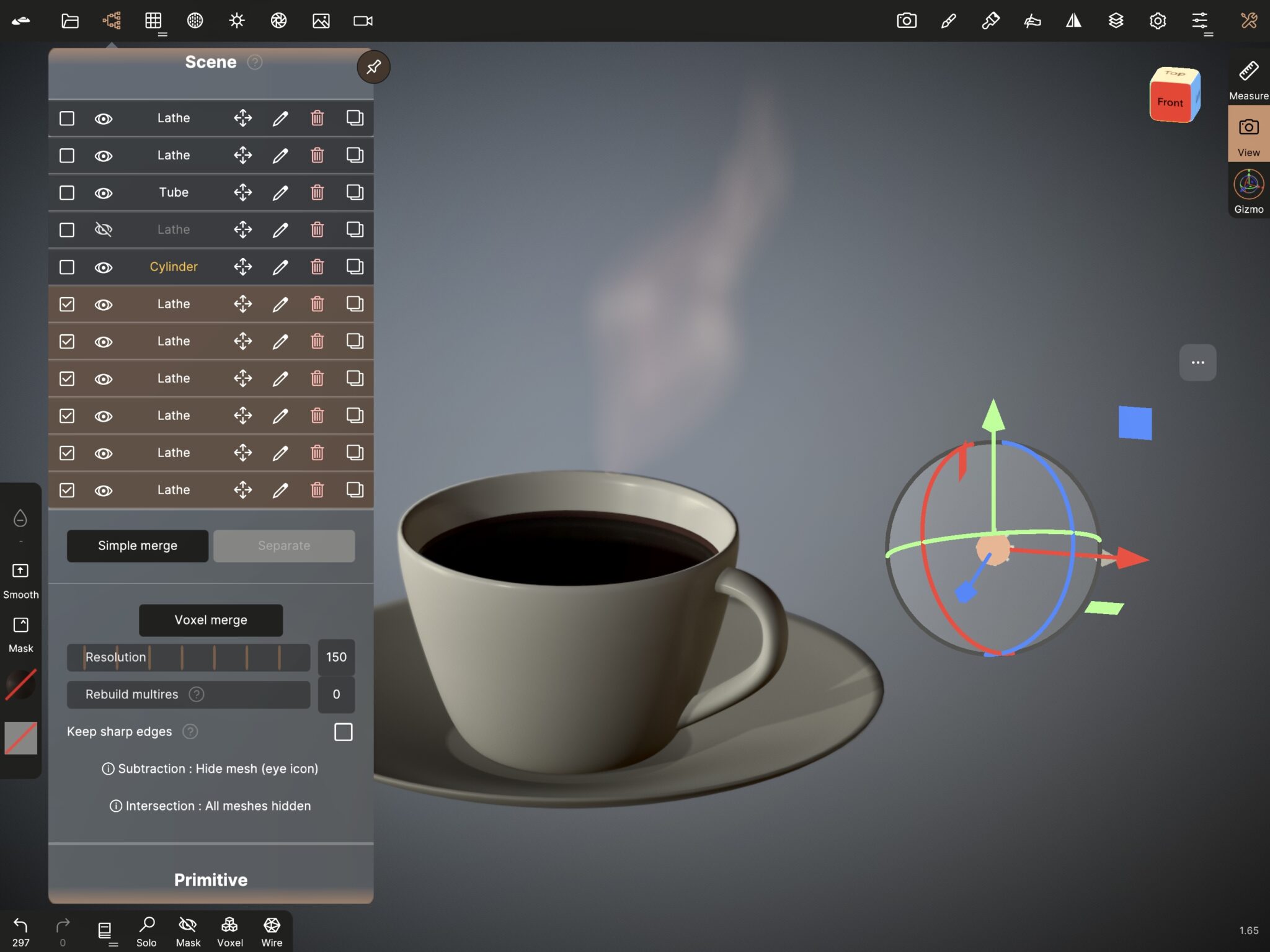 Each one having approximately these settings: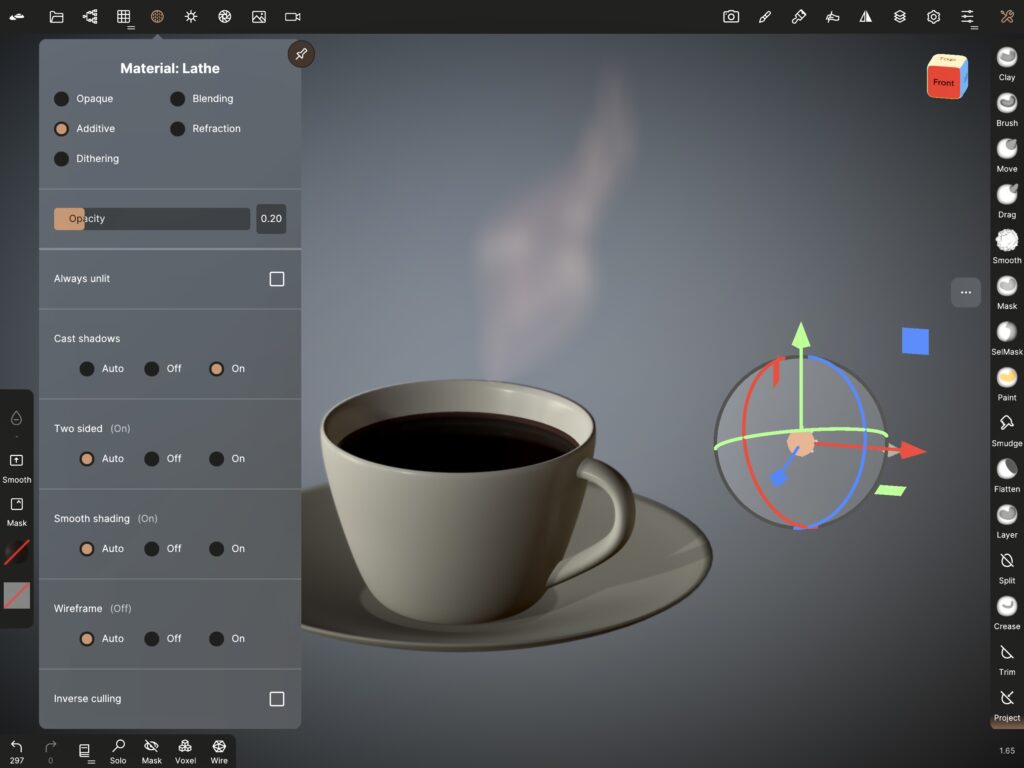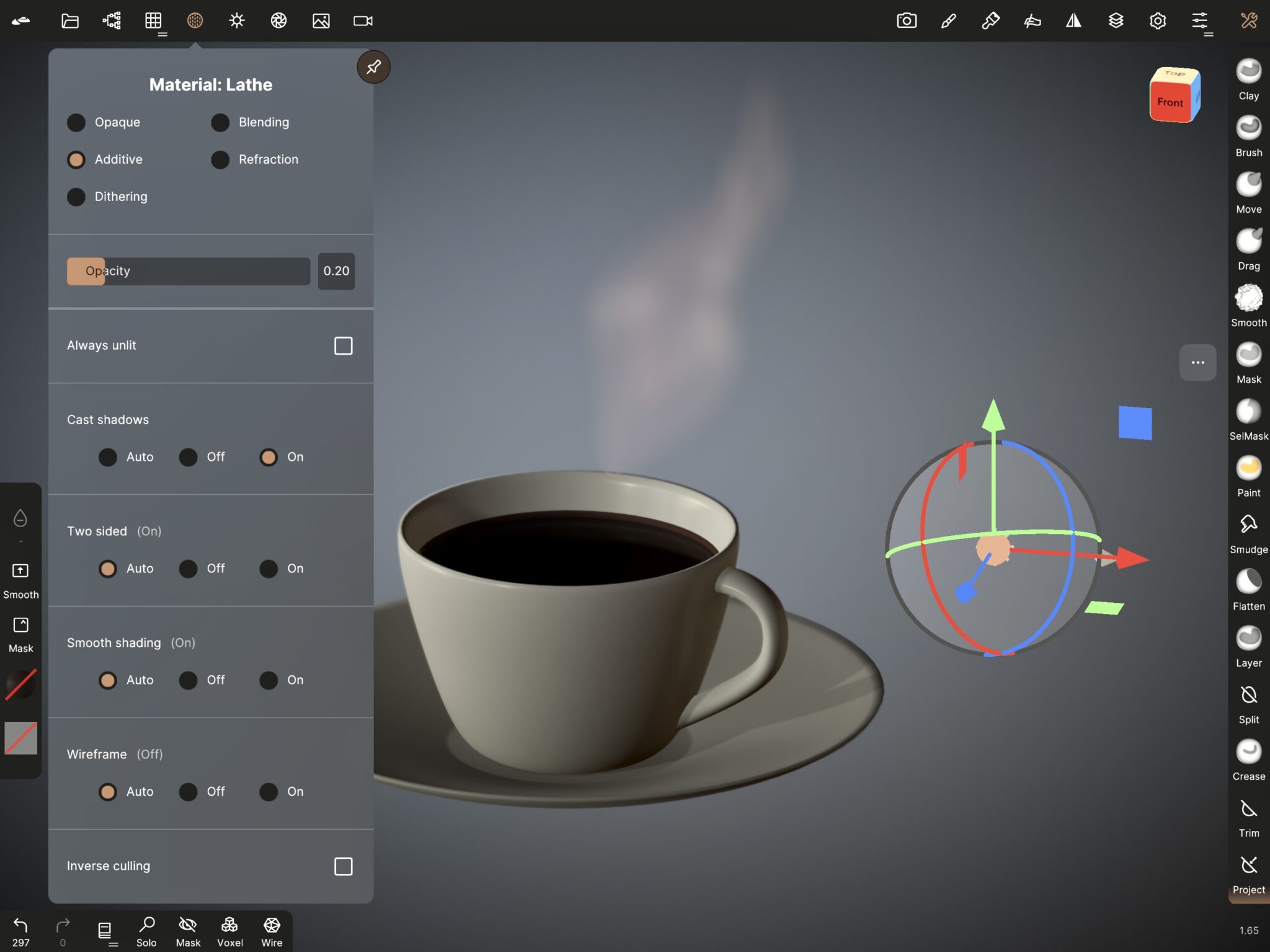 You can also check out the video for more details.