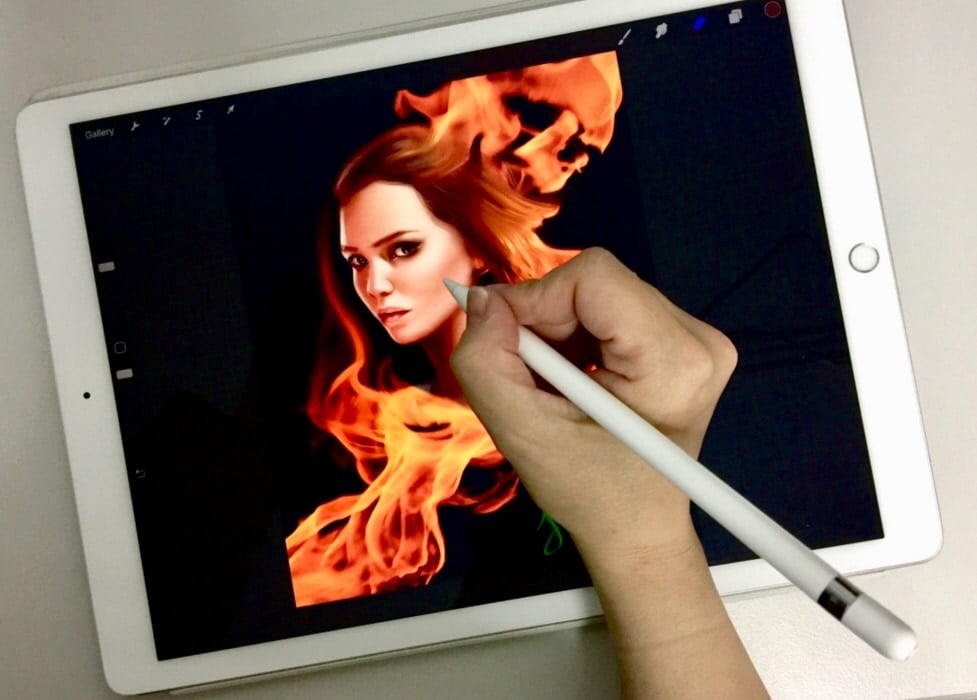 Catching Fire. Heavily referenced by Katniss, however she is not supposed to look like her. Anyways, this post is all about using and manipulating fire in a digital painting. Painting was done on an iPad Pro, using Apple Pencil and procreate app, but the process can be applied in photoshop as well.
Since it starts as a simple portrait, I will explain rather quickly the first steps and go straight to the fire part.


So, I start off blocking in the shapes, adding details, adding color and blending everything together. When the portrait is pretty much ok, I add the flames. (You can get the brushes here)
Then I need to add the fire. Notice that when I firstly stamp the flame, it is monochromatic.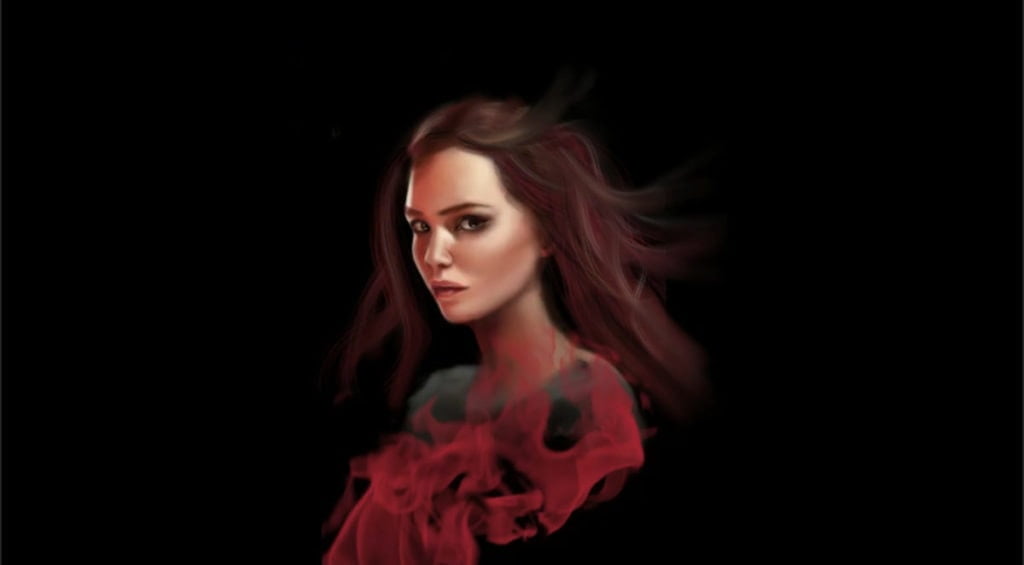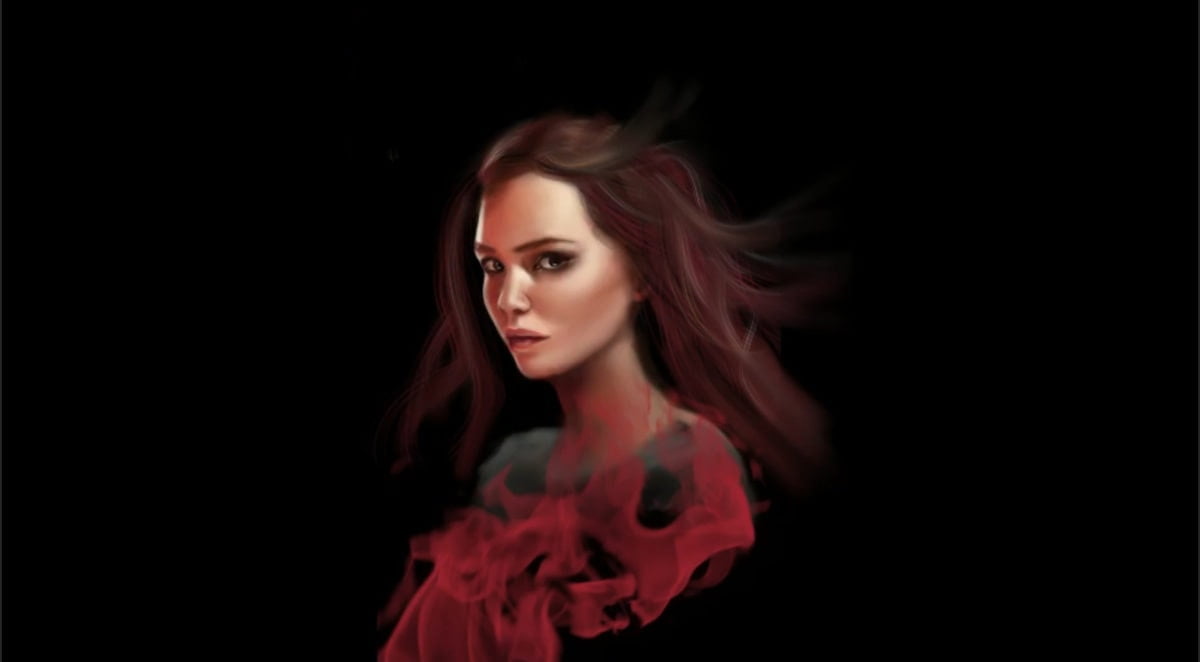 However, there is a blog post explaining in detail how I make flames look realistic. When I achieve the desired effect, I use the move tool to place them in the painting. I also adjust the colors, so that they look like they are part of the portrait.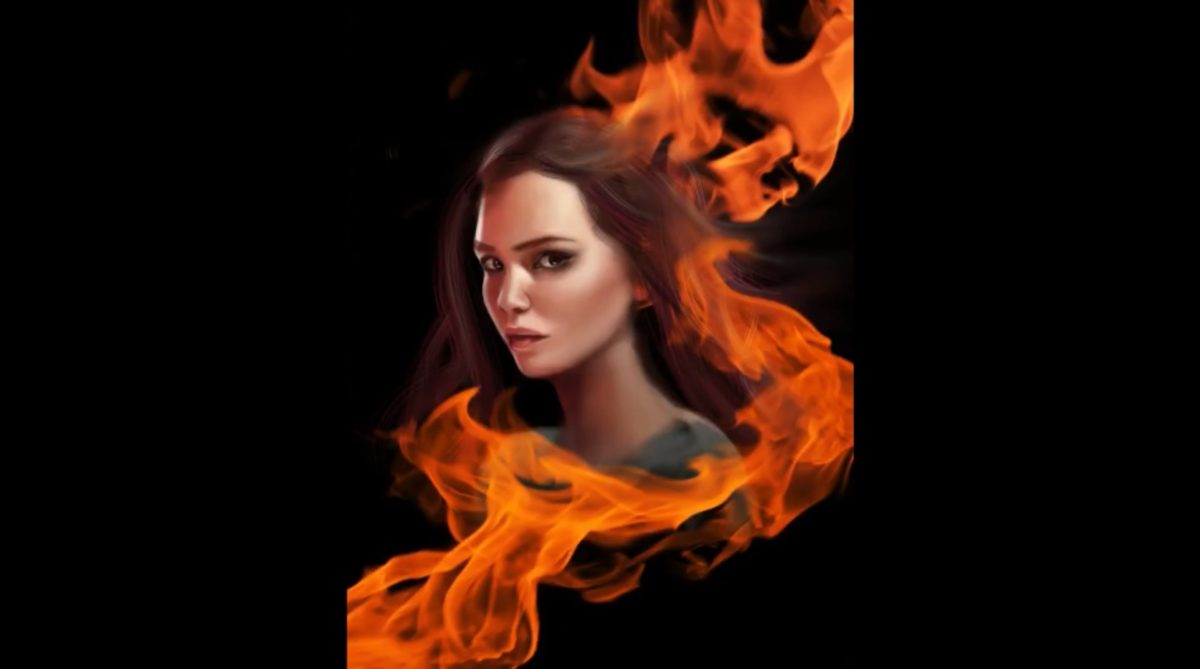 Then using the smudge tool, i do some overpainting to blend the fire into the artwork. Some further color corrections too. 🙂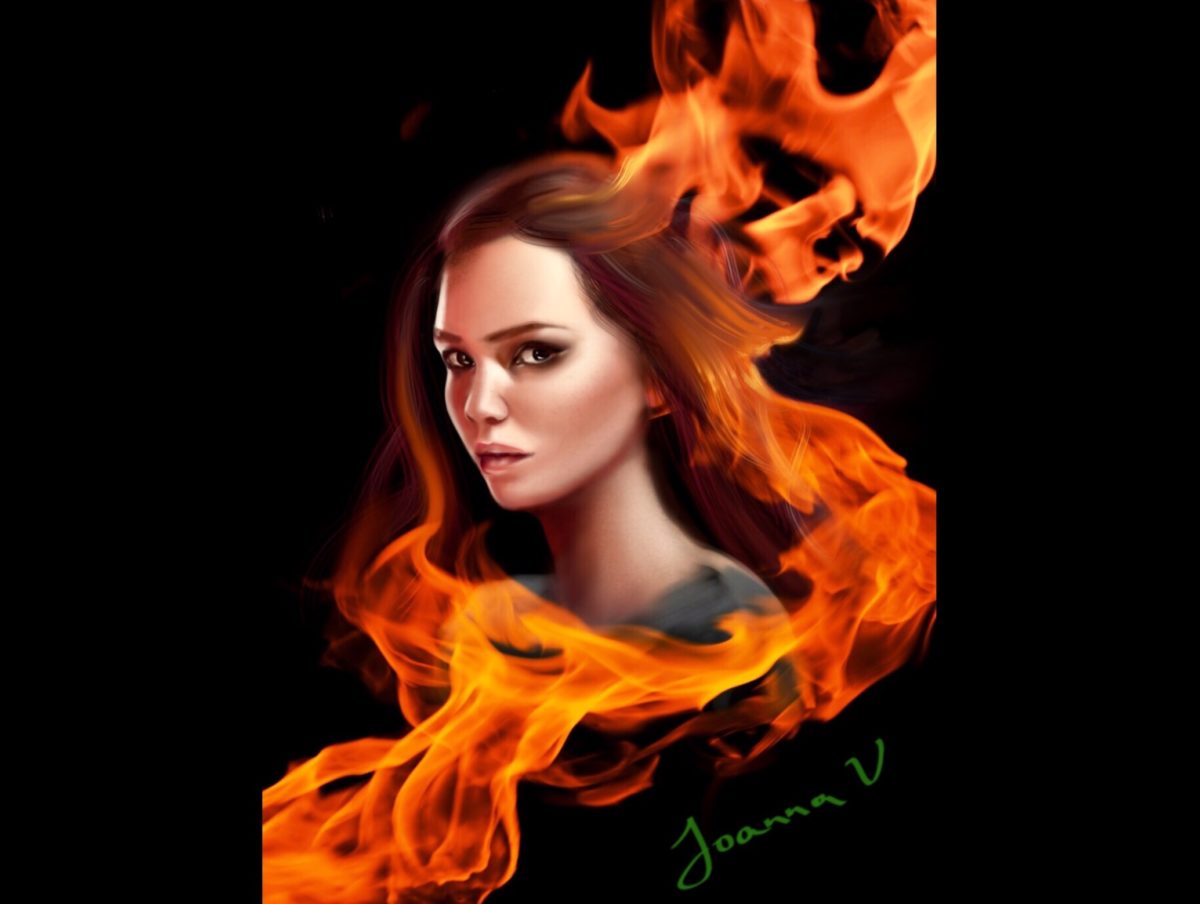 And it's done! As always you can watch the time lapse video on YouTube. See you soon guys!