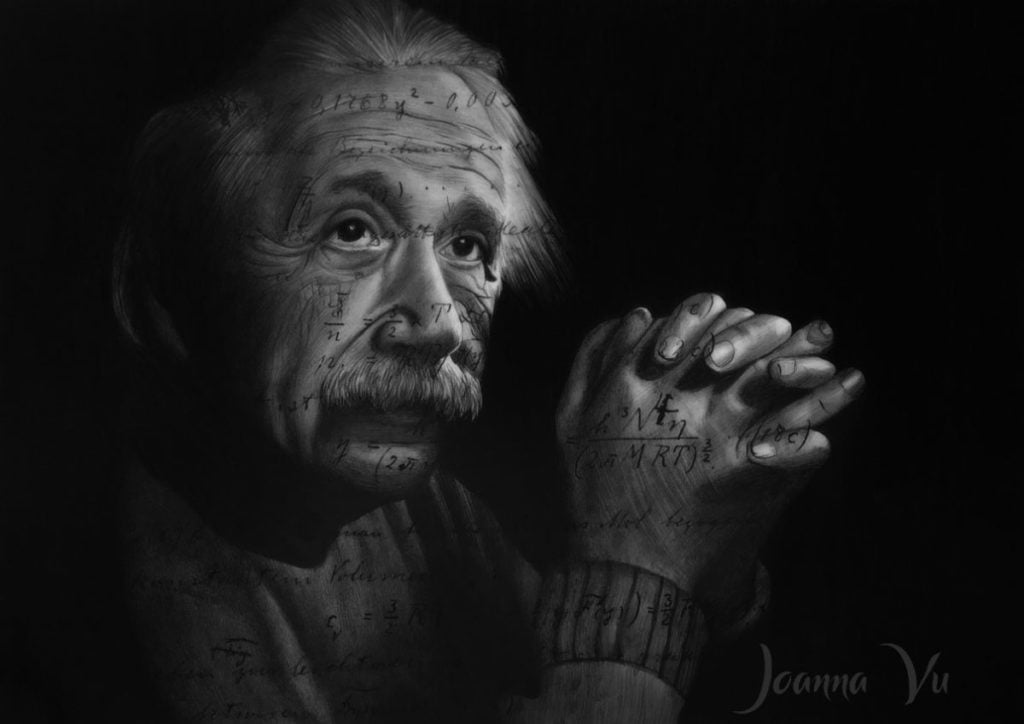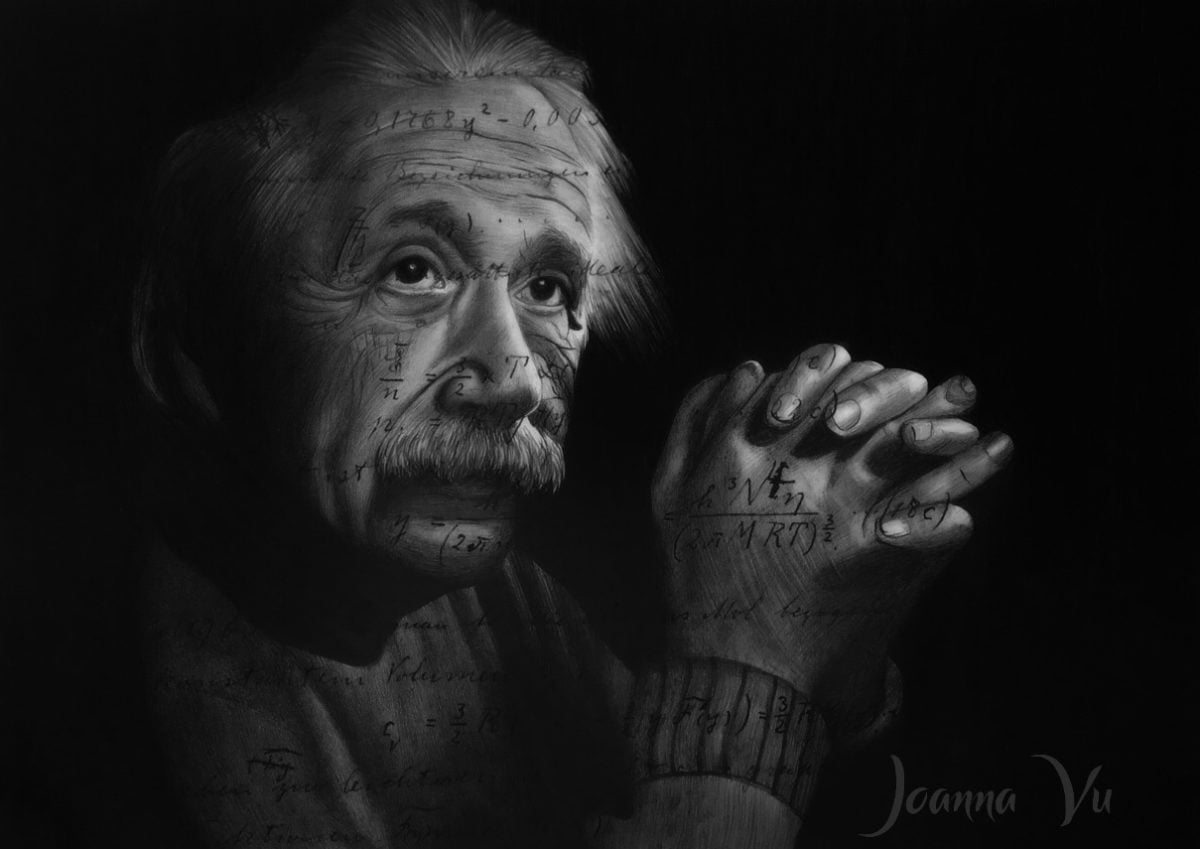 Double Exposure Drawing (Albert Einstein) + finding my style (?)
When I was little I was dreaming of becoming a mathematician and a theoretical physicist. I ended up studying electrical engineering and computer science. And now I work primarily as … an artist! But let me tell you what, a theoretical scientist's heart is closer to that of an artist than anything else. They both dedicate their lives seeking the universal "truth", "beauty", you name it, they are both passionate and unstoppable and they are both crazy enough to keep doing what they love against all odds! 😉
So, this drawing was special to me. So I tried to make it … , well, special!
Double Exposure Drawing
Double exposure is "the superimposition of two exposures to create a single image", a common practice in photography. Lately, in an attempt to find my own style, I have been flirting with the idea of incorporating this double exposure technique into my drawings. So, it hit me! I found online an original manuscript of Einstein, which I printed on my drawing paper, then I created his portrait on the printed paper. It was a lot more difficult than I thought it would be, but I loved the experience and I plan to create more similar portraits.
Tools
Fabriano 300gsm print paper (with Einstein's manuscript printed on it)
Lyra Rembrandt art&design 9B pencil for the dark parts, basically 90% of the drawing! XD (If you've been following me for a while, you must have known that I used mars lumograph 8B for the black parts, as explained here, but Lyra 9B is my current favorite. It has a bit of shine compared to mars lumograph 8B, but it makes the drawing more natural in my opinion)
an assortment of staedtler mars lumograph B-6B pencils (I am normally a minimalist and use only a couple of pencils per drawing, but sometimes I can be lazy and I randomly grab whatever is readily available on my desk)
tombow mono zero eraser (it is basically a pencil eraser)
putty eraser
Thoughts and Final Result
As I mentioned before, this was a special drawing for me. And although the final drawing was not as photorealistic as my usual work, I am happy that I got out of my comfort zone and tried something different. Will be experimenting further with this double exposure thingy in the future! And I already feel a lot closer to finding my style!