A drawing of Margot Robbie as Harley Quinn from the upcoming "Birds of Prey" movie. A drawing that proved challenging in many ways, so glad it is finished. Or as finished as it can get, realism can be challenging, there is no limit on how detailed a drawing can be.
So, truth to be told, I went for a semi-realistic effect, to match the vibrant colors of the reference image. I hadn't drawn anything for ages and I kinda lost my mojo. Ended up using too many materials, most of which I didn't need, but in the end I managed to actually finish a colored pencil drawing after many idle months and that's a win!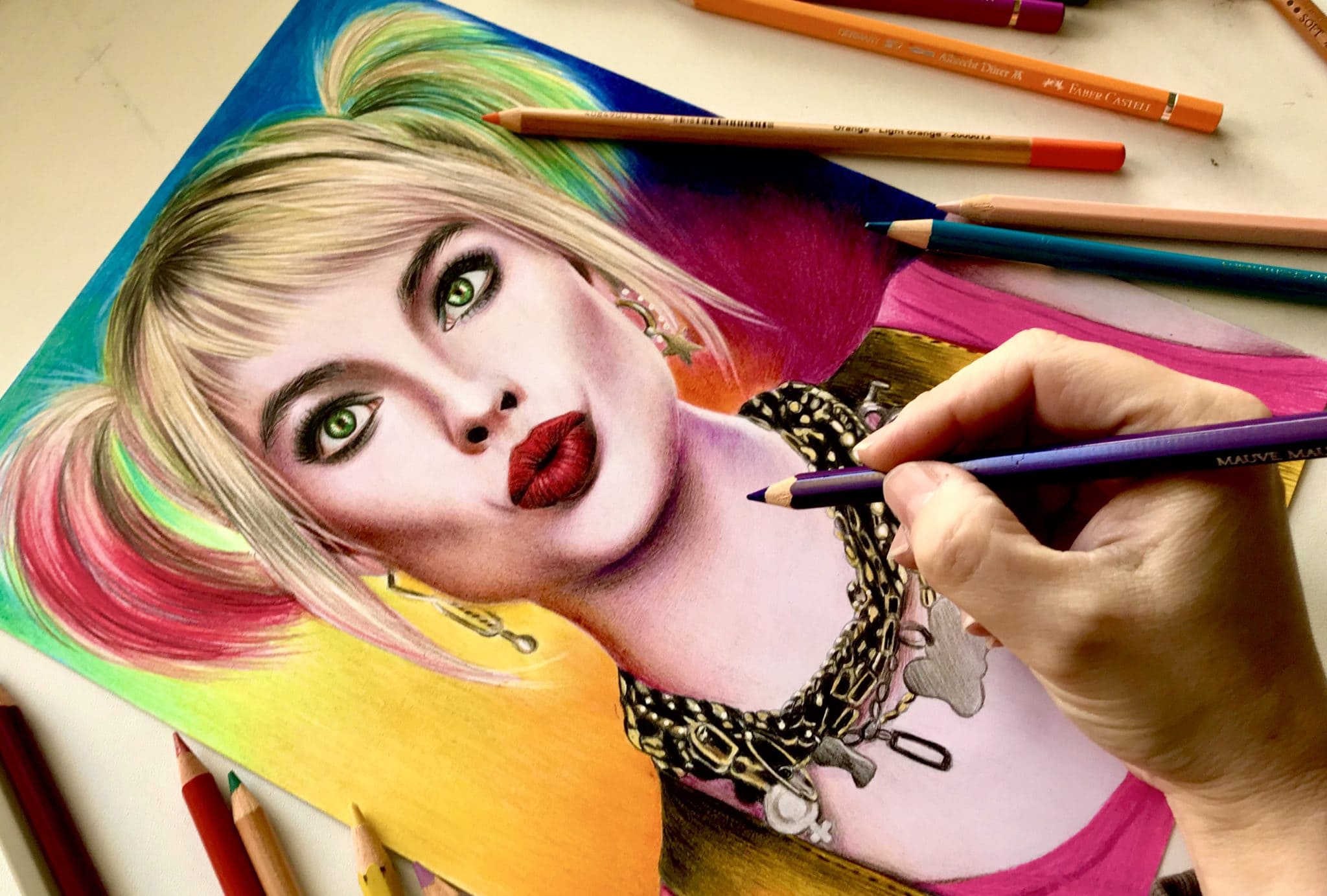 Tools
Just as I said, too many! Let's break them down.
Lyra Rembrandt polycolor colored pencils
faber-castell polychromos colored pencils (won't be listing all the colors, probably half the palette. Since they are 120 shades, that says a lot!)
tombow mono zero eraser
putty eraser
Tombow Bristol paper 300gsm
My favorite materials more or less, except for the paper. I only used it once, before, with graphite (you can check out the detailed review here). It was the first time I tried it with colored pencils, and I have mixed feelings. Yep. It is so smooth, it cannot hold many layers of color, and it is more difficult to achieve vibrant colors. However I managed to create a super bright and colorful Harley Quinn, so … I guess I need to play a bit more with Tombow Bristol paper!
By the way, a few months ago I painted the same thing digitally.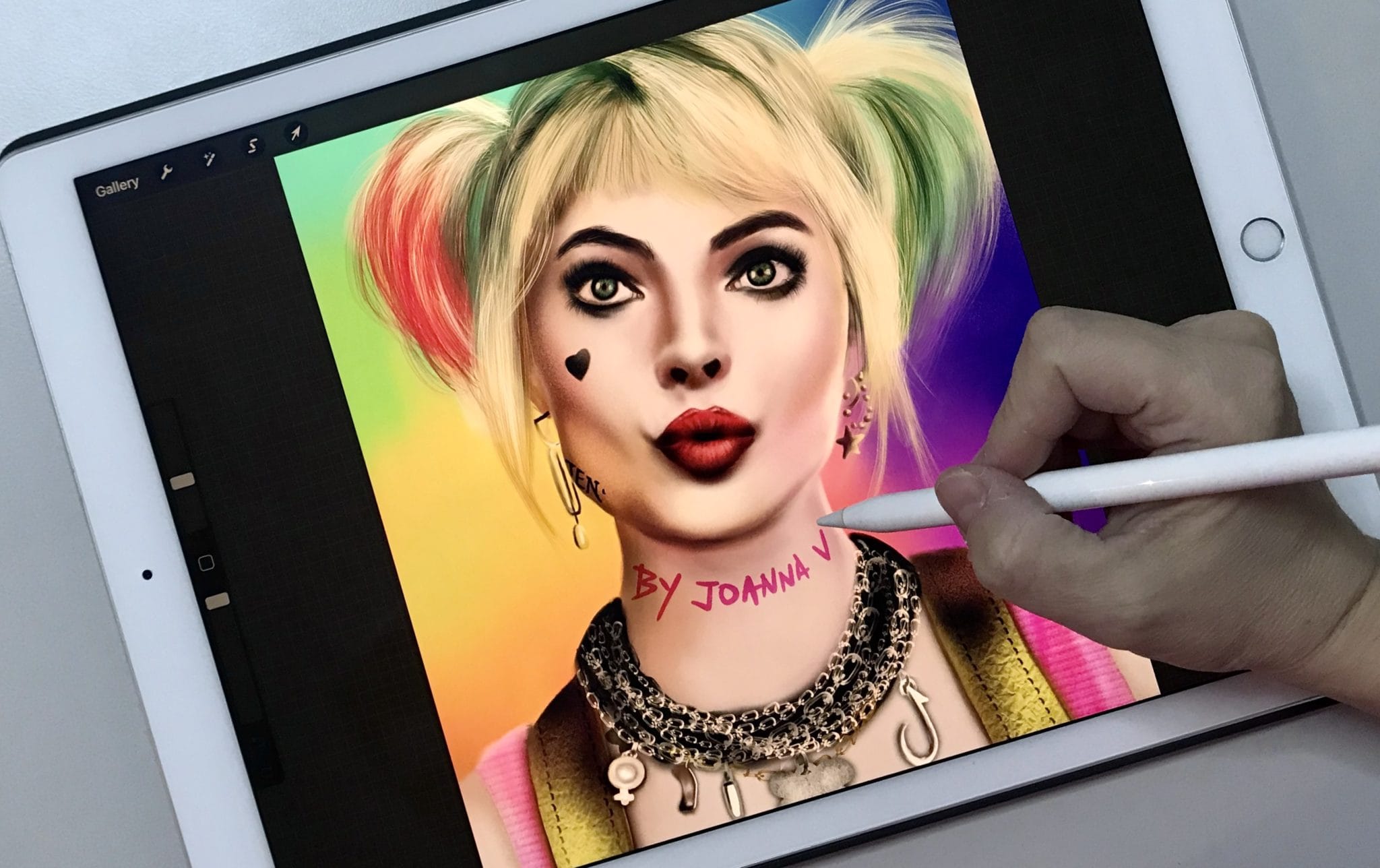 Which is your favorite?