Tom Hiddleston is one of my favorite actors, and I love "Loki" just because of him. He gave the character a unique personality. So, naturally, I kept drawing Tom Hiddleston again (and again and again) but always with graphite pencils. It was time to "color" him.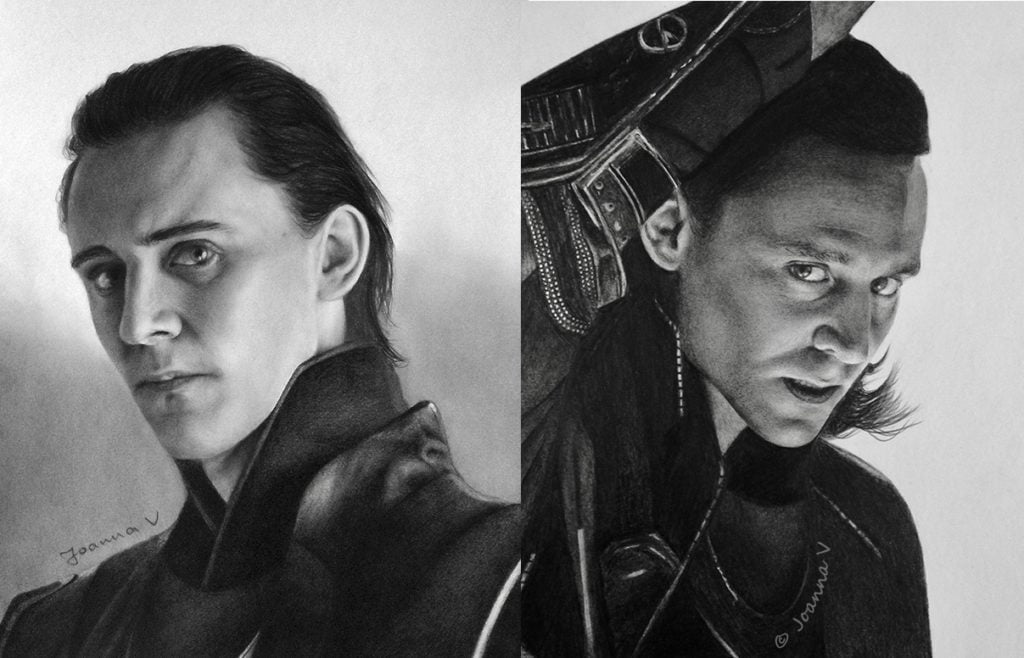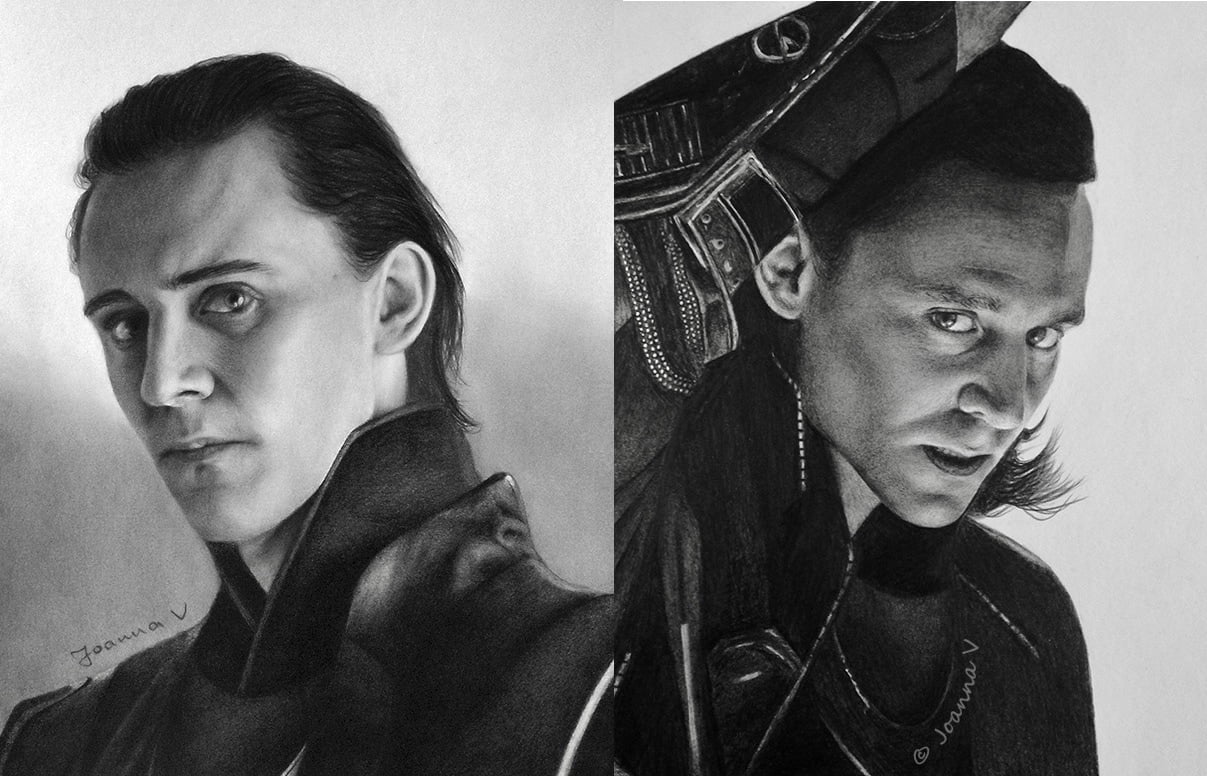 Unlike my graphite drawings, where I have pretty much found my style and use standard materials (and I am quite a minimalist, you can check out my process here), when it comes to color I constantly experiment with something new. This time I used a relatively new paper and I took my prismacolor pencils out of the drawer, they stayed many years there. So we have the …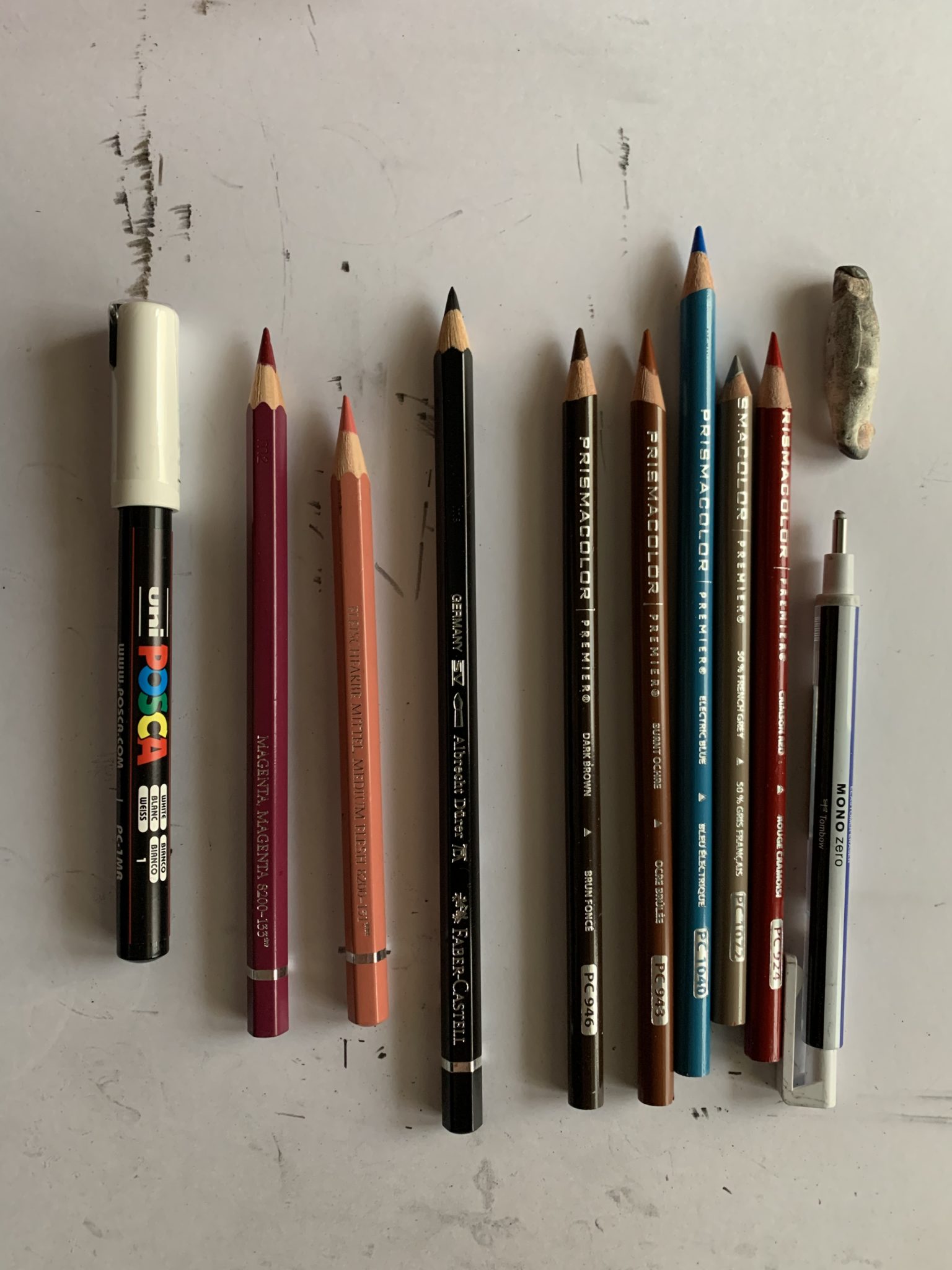 List of materials
Prismacolor pencils: burnt sienna, dark brown, French grey 50%, crimson red, electric blue (I might have used a couple more colors for the eyes, but I cannot remember the exact shades 😆)
Faber castell polychromos: medium flesh, black, magenta, cream (not shown here)
Blue tac instead of a putty eraser. (Since it is harder than a putty eraser, it can lift more pigment from the paper)
White posca marker for small highlights (reflections on the eyes etc)
Tombow mono zero eraser
Tombow Bristol paper 300gsm
If you have checked out my previous skin tutorial, the basic colors I used here, to build the skin tones, were: medium flesh (faber-castell) burnt sienna (prismacolor) French Grey 50% (prismacolor). I sporadically added some extra colors like magenta, red (to add warmth to the cheeks, dark brown (to deepen further the dark parts-shadows)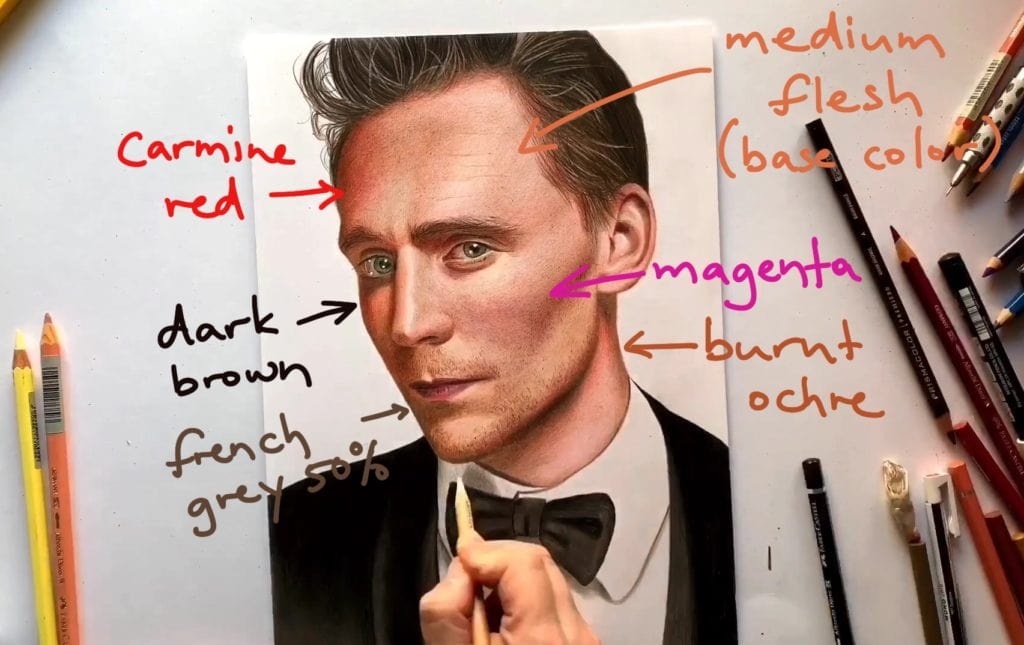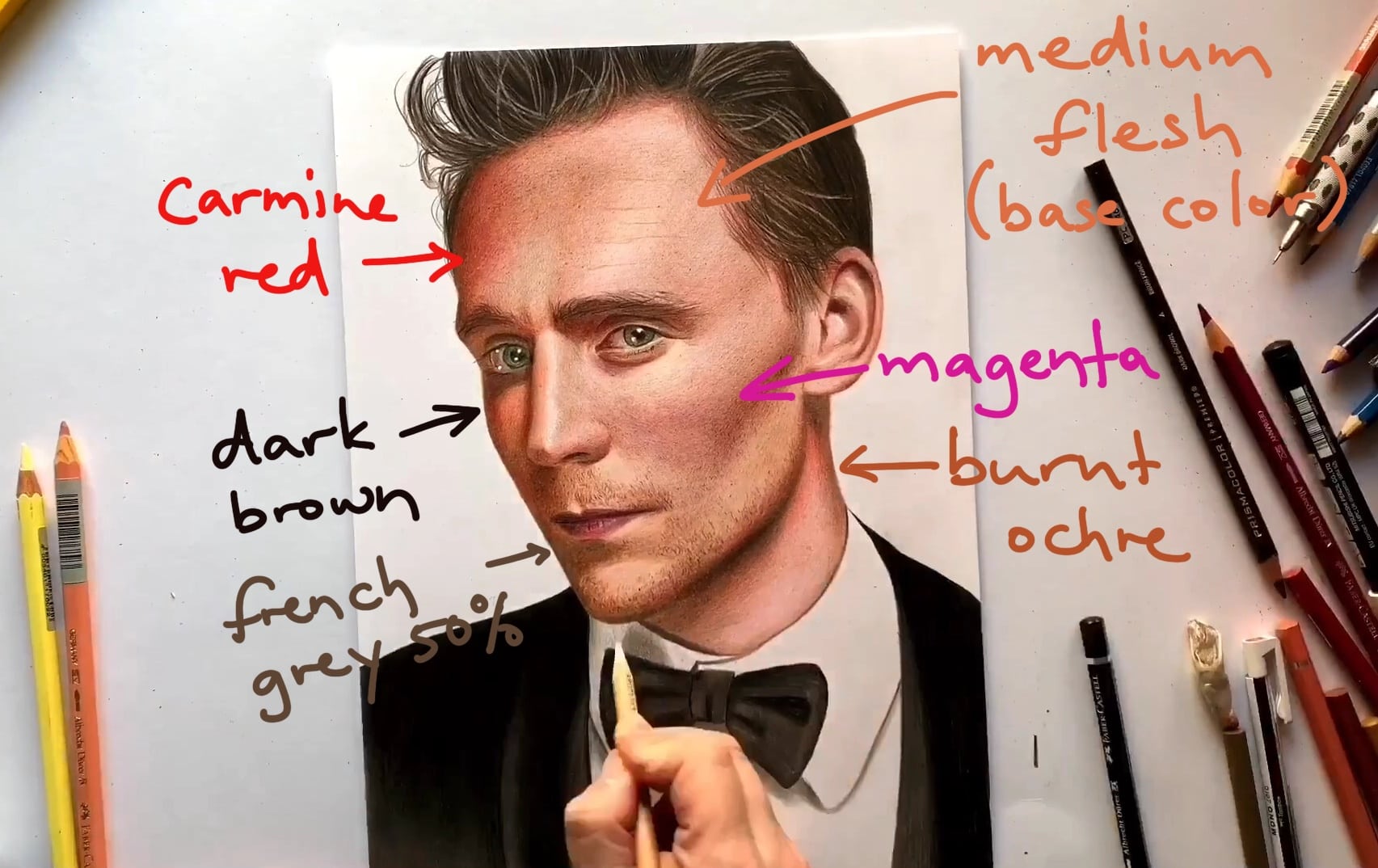 I have mixed feelings about the final result, but I believe the skin texture is quite interesting. I am quite happy that I managed to create a "photorealistic" drawing that actually looks like a drawing, has a distinct style. Need to test this combo (faber-castell, prismacolor, tombow Bristol) more!