Story of my life: I wanna draw a detailed portrait with a background, but I don't want to spend countless hours on the background itself. Why? Because I cannot afford spending that many hours (time-wise), because drawing a background is boring and it drives me nuts and because the focal point is the portrait after all. I want to create a FAST, EASY background with colored pencils.
I recently started an (almost) full-body image of Naomi Scott as Princess Jasmine, and I was instantly put off by the background. Not because it is necessarily difficult to draw a background. Quite the contrary. It is such a tedious and time consuming process that can drive anyone crazy. Especially me, that I do not have this kind of patience.
But I remembered a technique that I loved years ago, the easiest way to draw an impressive background, with the least effort. The process is so easy that it can be summarized in two steps: 1) draw the background messily, no problem if it is not smooth or perfect and then 2) with inks or watercolors add splatters in the same colors. These splatters "smooth out" everything, they add dimension and generally they add a "wow" factor to your drawing, as if you manipulated the image digitally. The best part? It is super easy and fast to make!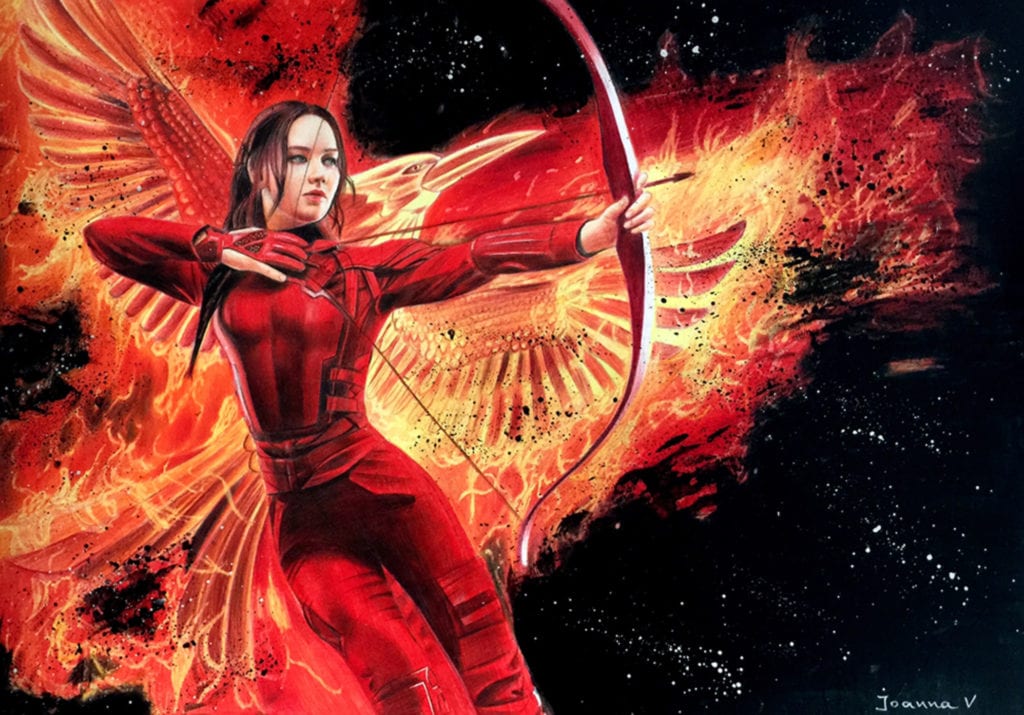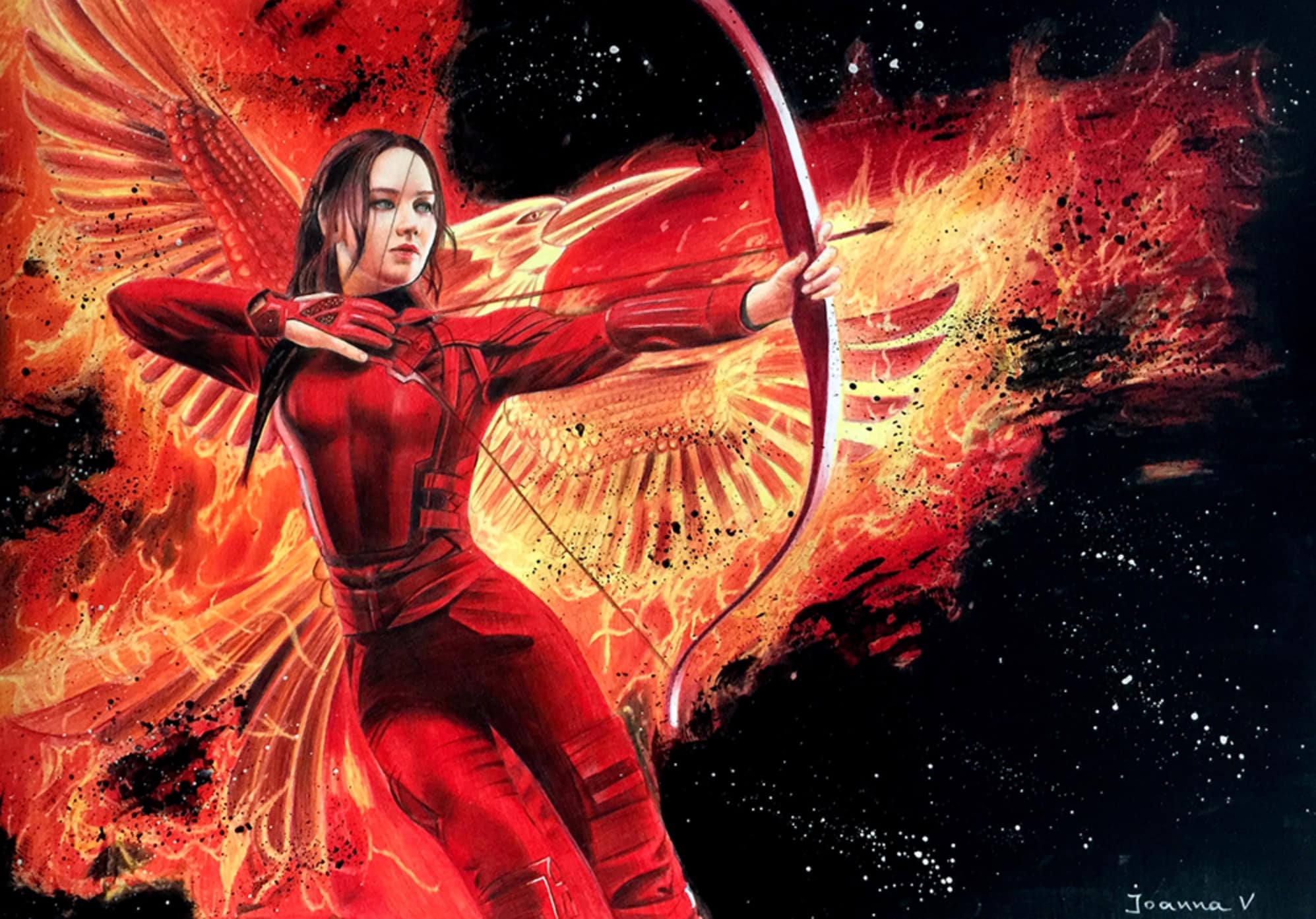 Back to the drawing: Below is what the background looks like before the splatters. Quite simple, I didn't blend everything out, so it is neither detailed, nor smooth. I just layered three colors and blended minimally using only the pencils. At this point I wanna add that some artists use solvents such as mineral oils to blend the background and the result supposedly looks very smooth. For some reason this method NEVER worked for me. Don't know why, but any advice is more that welcome!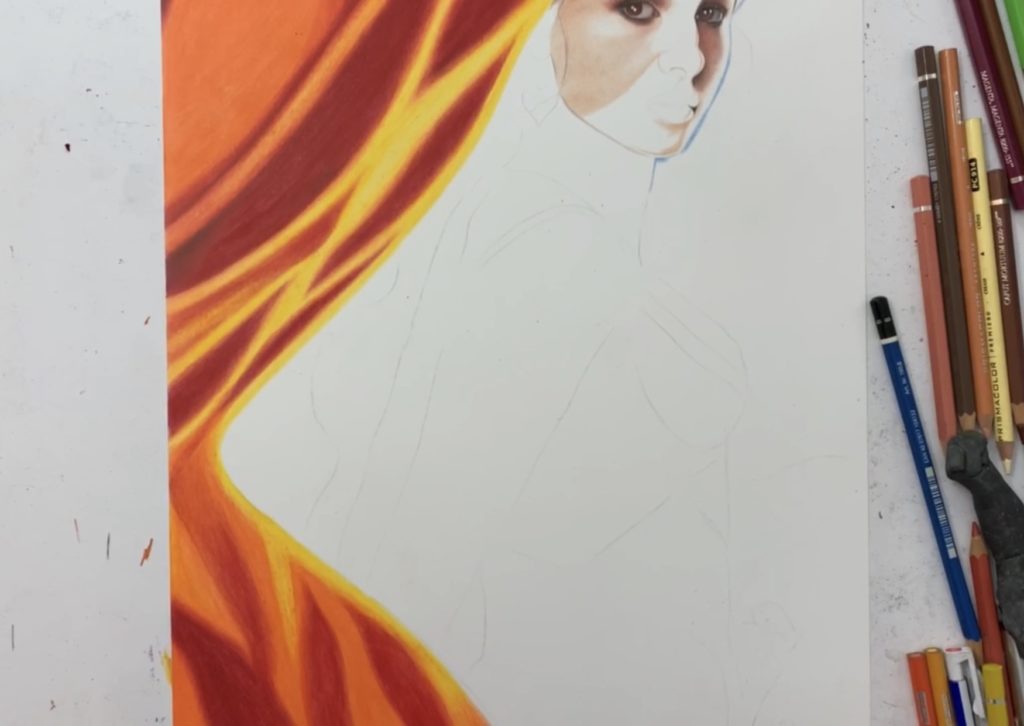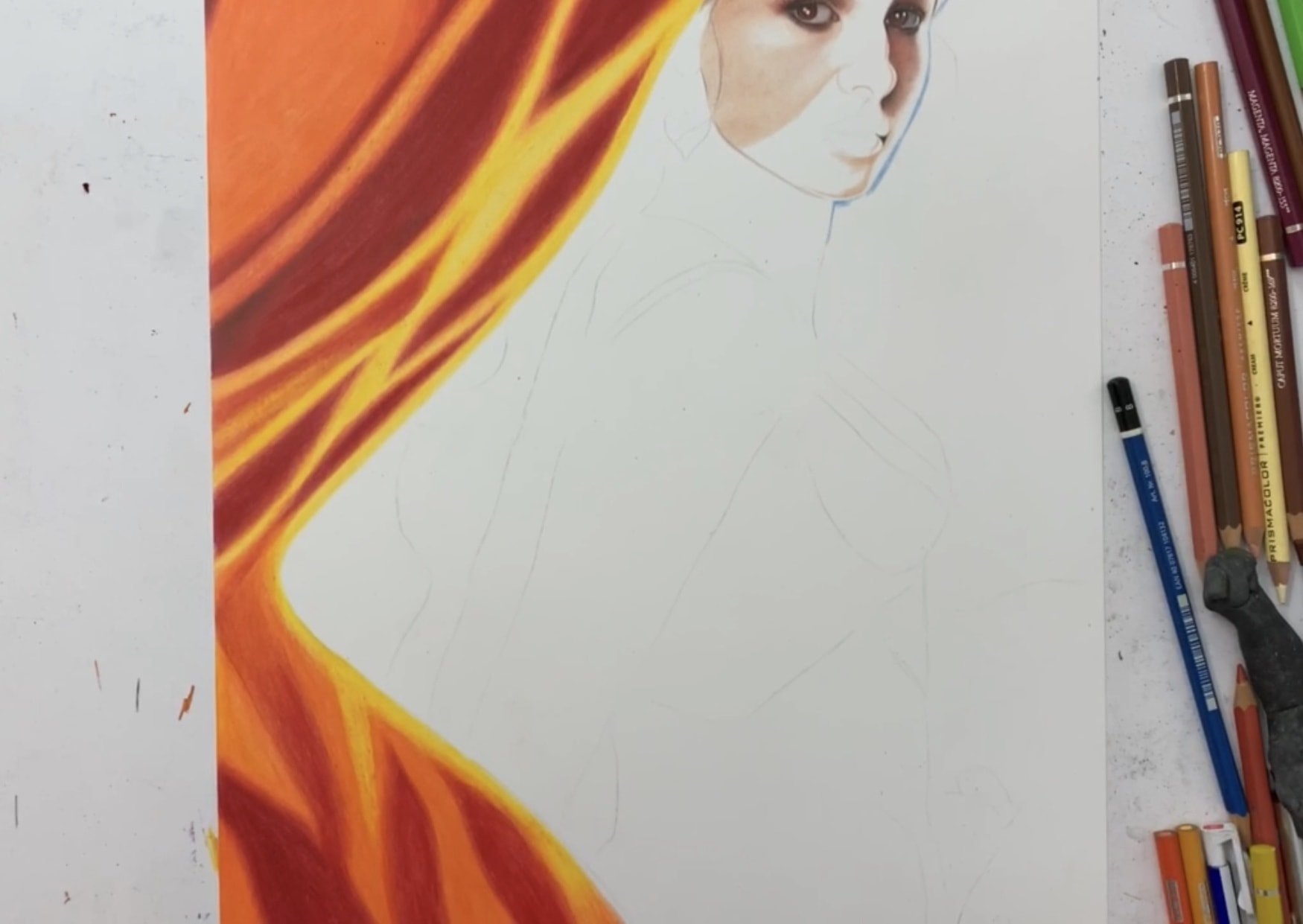 Then it is splatter time. In the past I used to use inks for the job. Just dipping a paint brush in the ink jar, then tapping the ink on the drawing. Carefully, cause a mistake can ruin the whole drawing. This time I had no inks, no acrylics, no fluid paints whatsoever. And since we are under coronavirus lockdown, no chance I could get my hands on any.
But it dawned to me that I might be able to use some watercolor pencils. I broke a couple of leads off my Albrecht-Dürer watercolor pencils. (which are the most under appreciated pencils by the way, since they are shadowed by polychromos. Personally I find them superior to polychromos, ha, a guess a review is coming up! 😉) Placed the leads on a contacts lens case, any case will do, but I store mine in a contact lens case with a lid, so that I can re-use the color later. Then added water. The water breaks down the pigment, and you can use this inky consistency for the splatter affect. Just take care not to add too much water because the paint will be transparent then.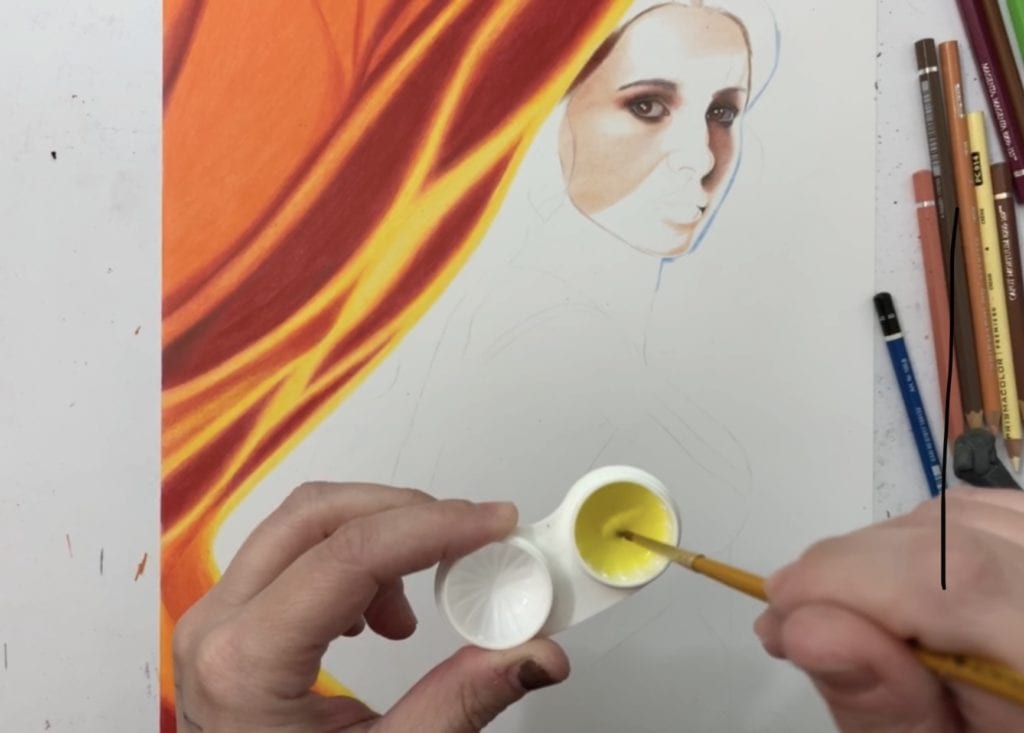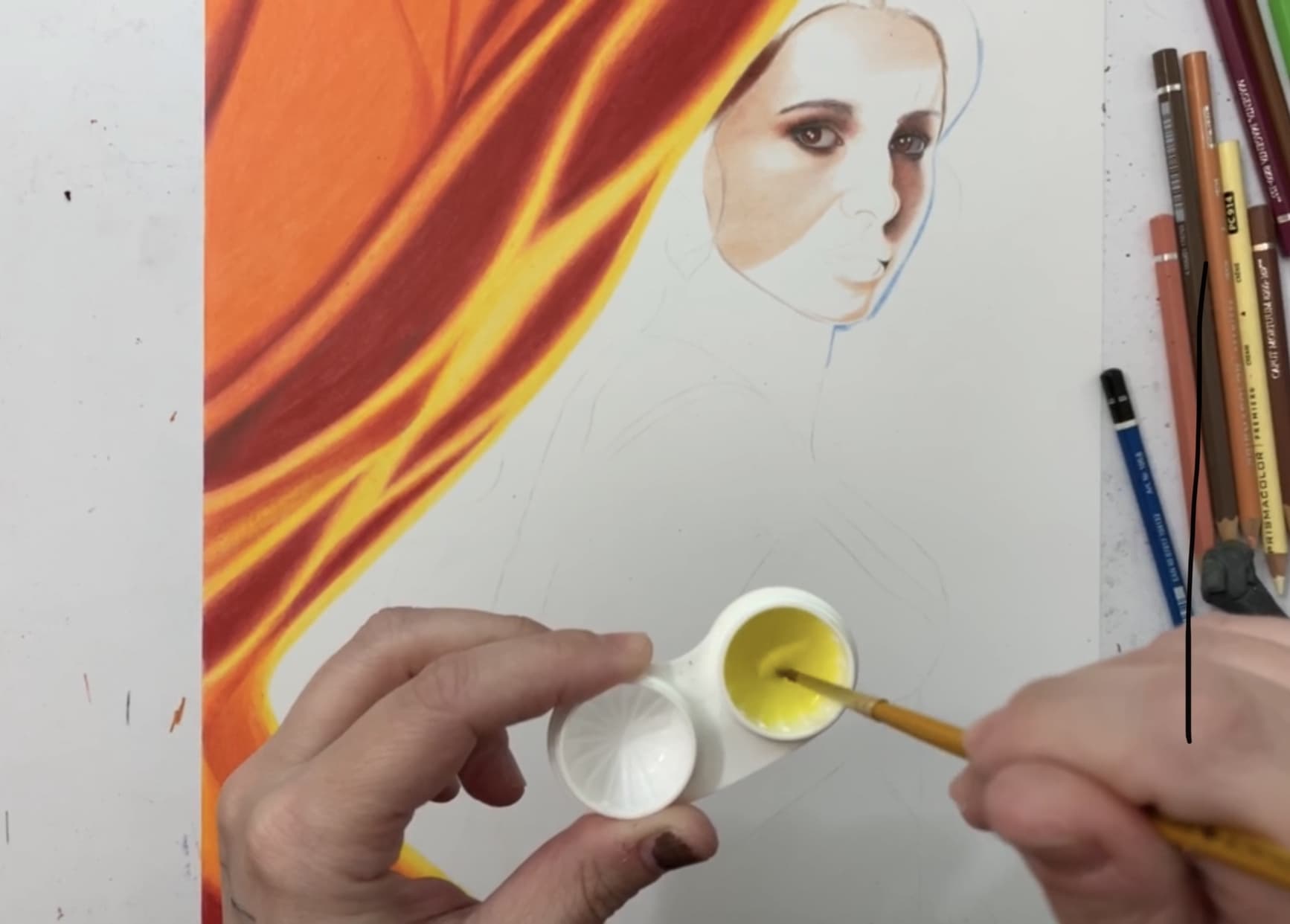 After that I took a random brush and threw the mixture on my drawing. Make sure you cover everything you don't want splatters on – because you will create a mess! You don't need to be precise, just add random splatters, the result should be … well, random!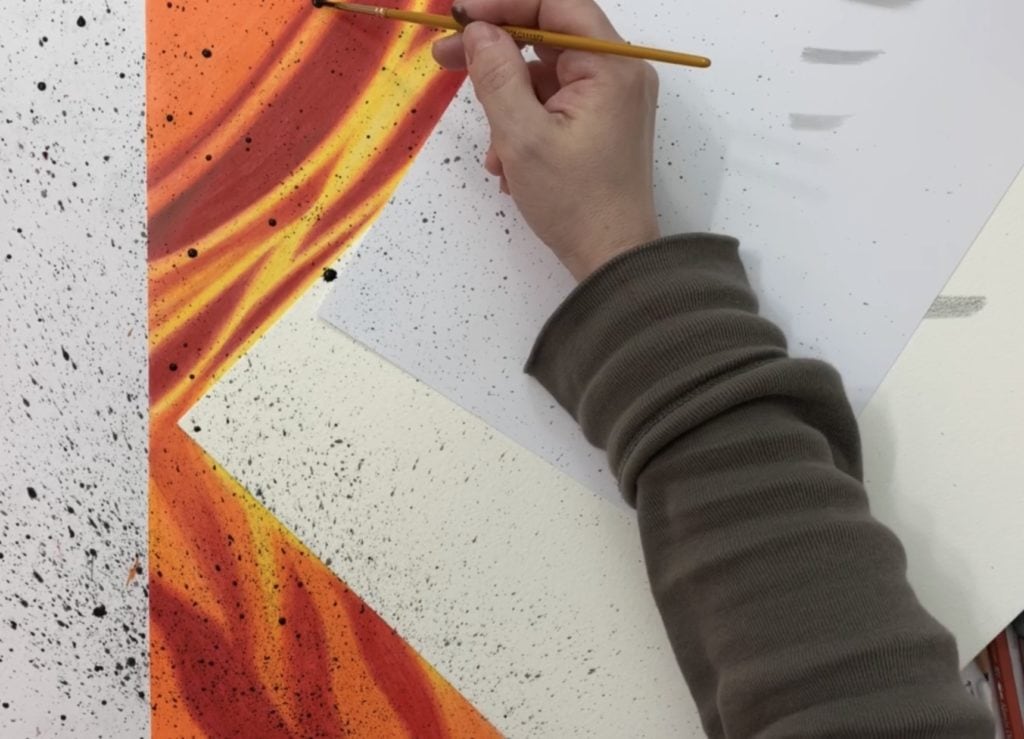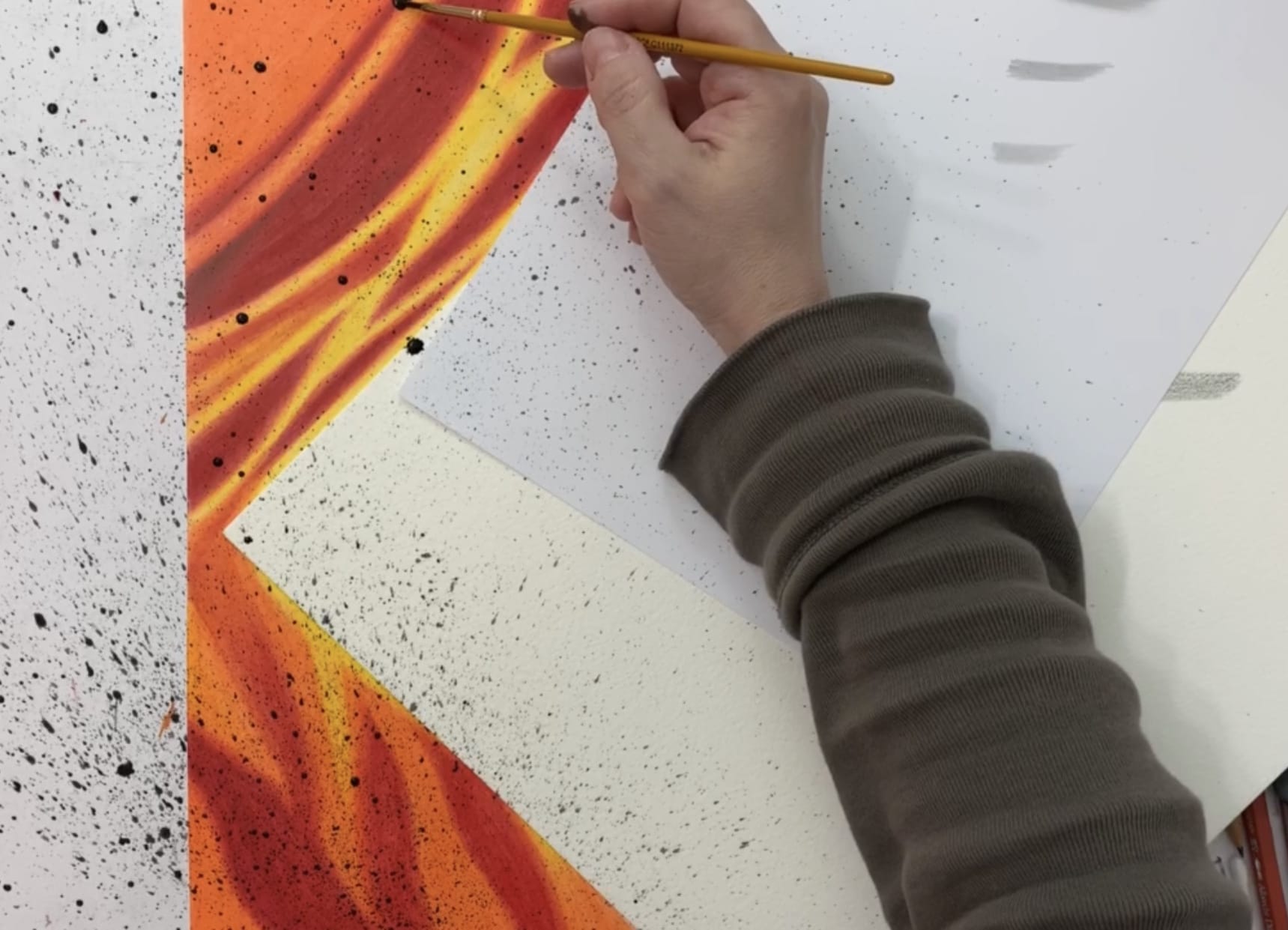 Went on and drew Jasmine, then on top I added some more splatter to blend the subject with the background. And that's all!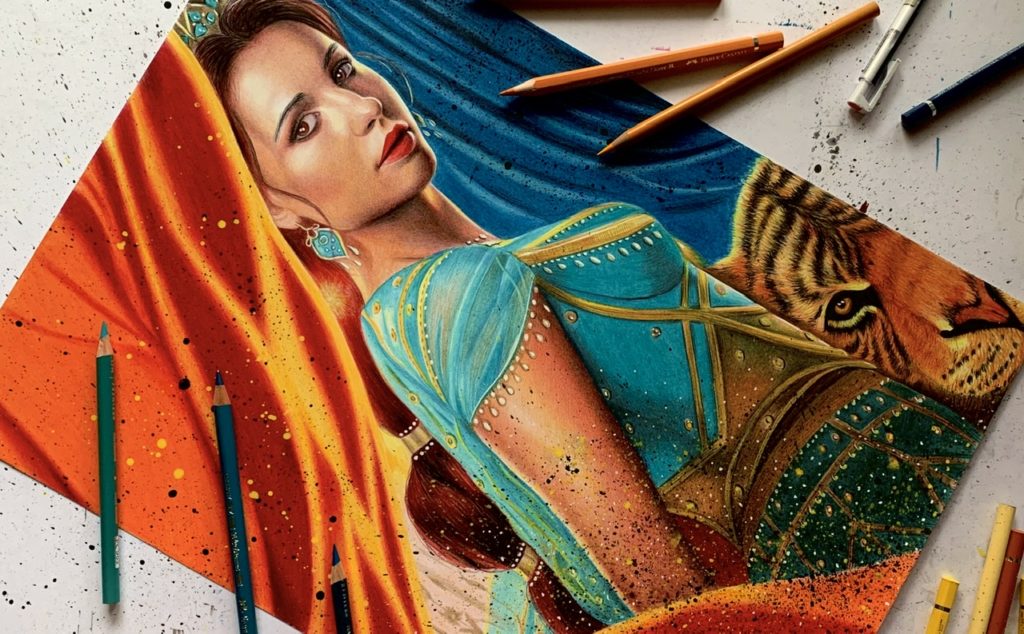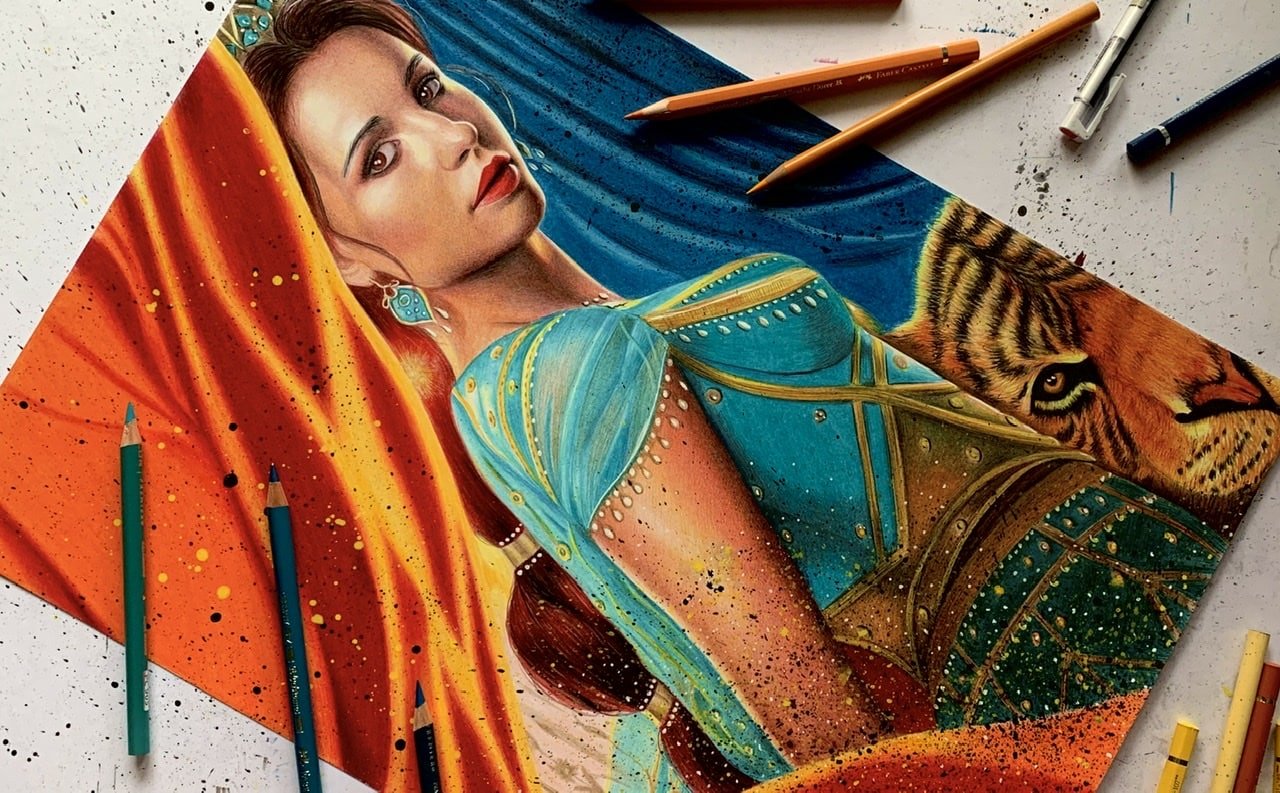 What about you guys? How to you handle a complicated background? Do you draw every little detail? Or do you have your own little tricks?