Filmic pro is my favorite video app, which I use extensively to film my videos. It is easy to use and I can easily export my high quality videos to a video editor, so that I can eventually publish them. But filmic pro has some really frustrating bugs… which lead to lost videos (disclaimer: I am using an iPhone, so this post is about the iphone app, I have no idea if the bugs are an android issue as well)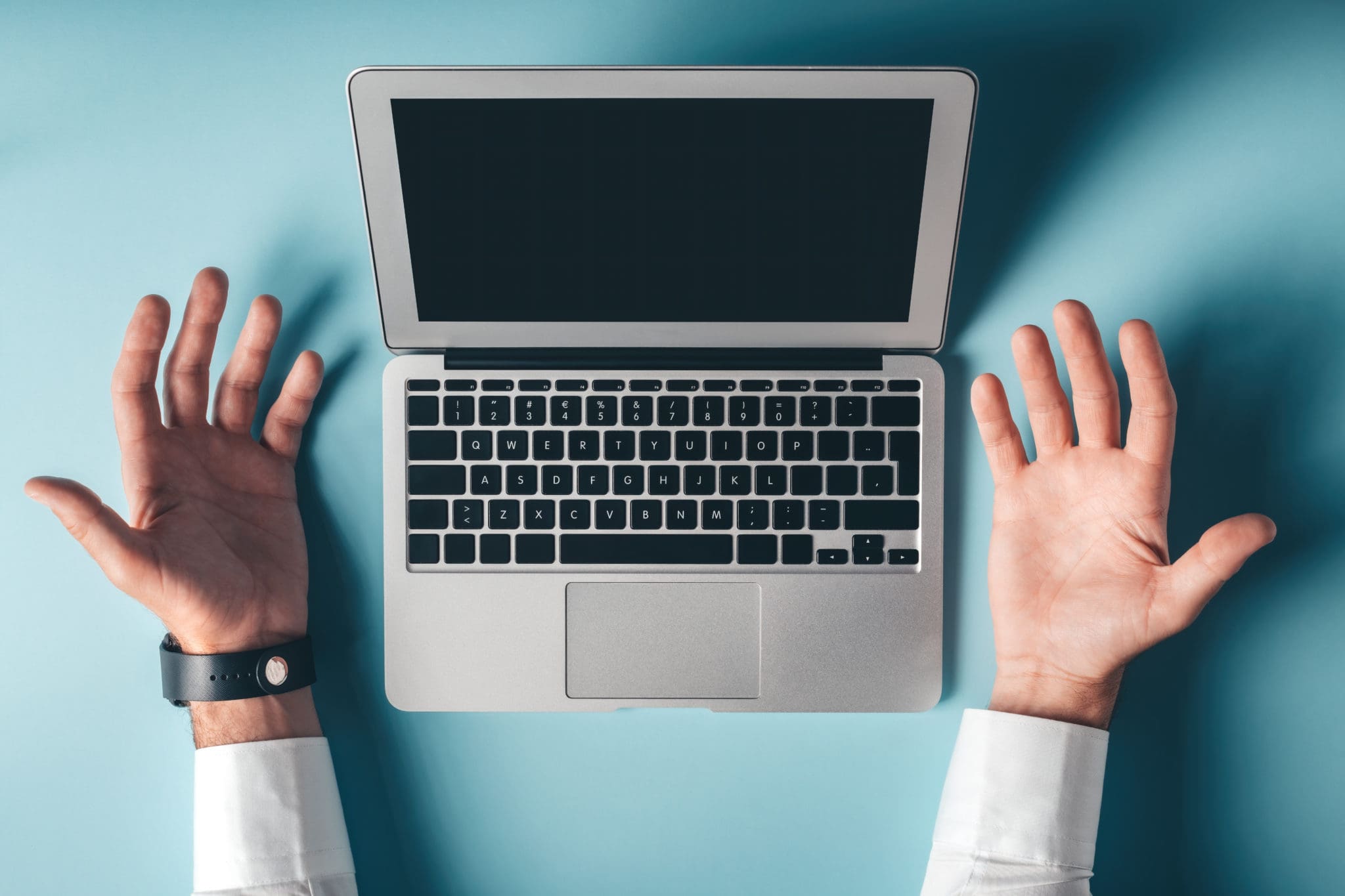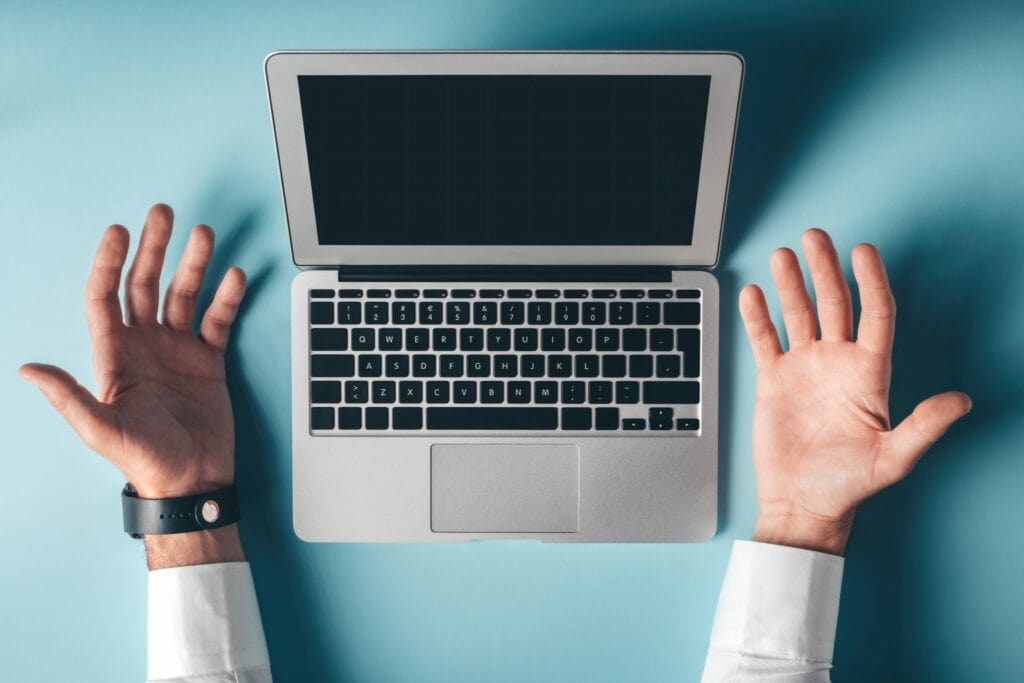 Some times video data is lost. I didn't pay much attention at the beginning. I sometimes film more than 20 hours every week, which translates to more than 500GB of data. So a lost hour isn't normally a huge issue, but losing data every now and then can be frustrating, so I tried to pinpoint exactly the problem. Eventually I came to the conclusion that when your iphone storage is running low, or when your phone shuts down due to low battery, the currently filmed video is essentially lost. It just doesn't show anywhere in the app.
Further inspection shows that the video isn't exactly "lost". It shows in "files" as you can see in the image below. But this image is damaged beyond repair (in fact in rare cases the video might be partly salvageable. But don't have your hopes up, there are a lot of "if's". Keep reading till the end of the article to see which cases are these), it is not recognized by any media app or program.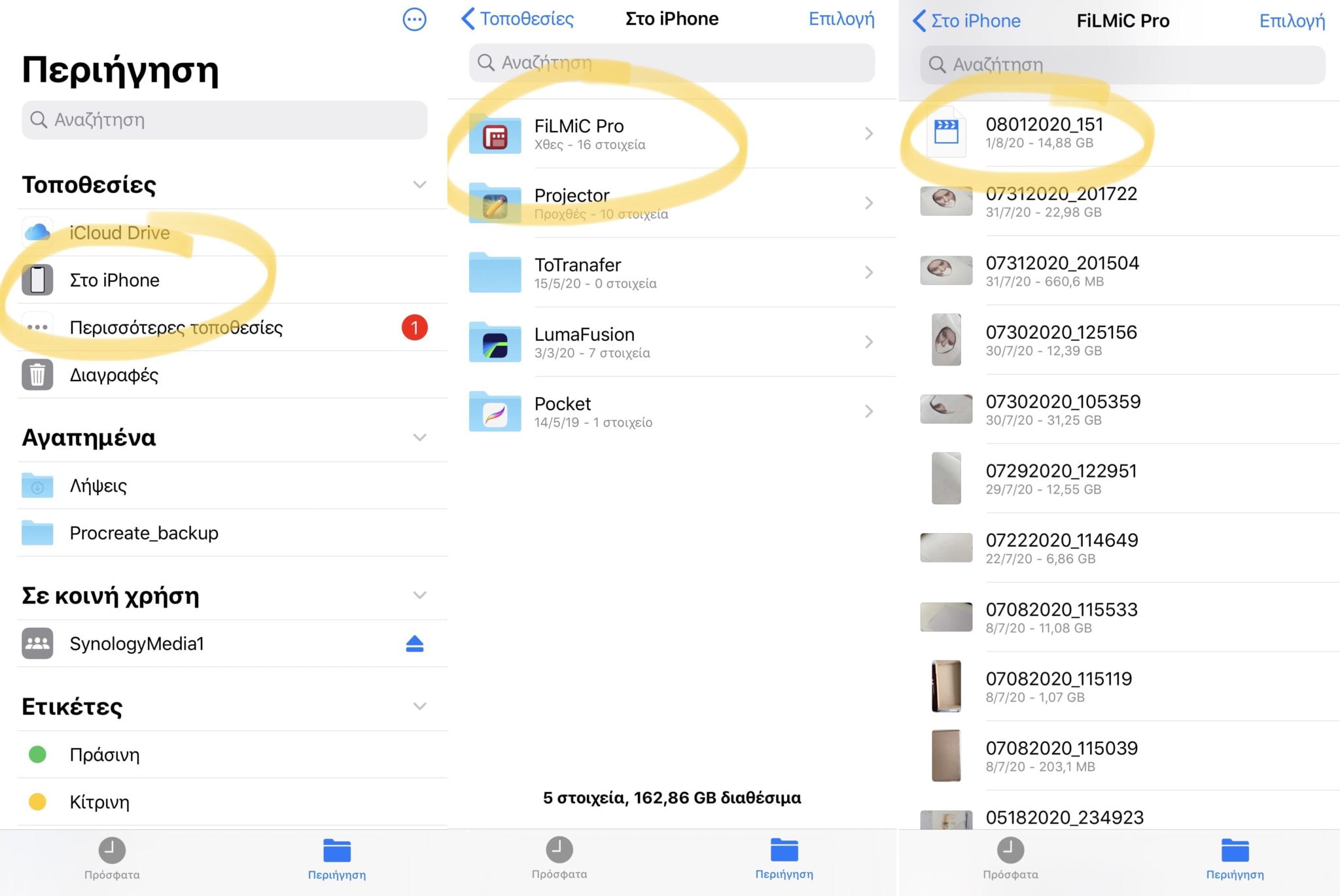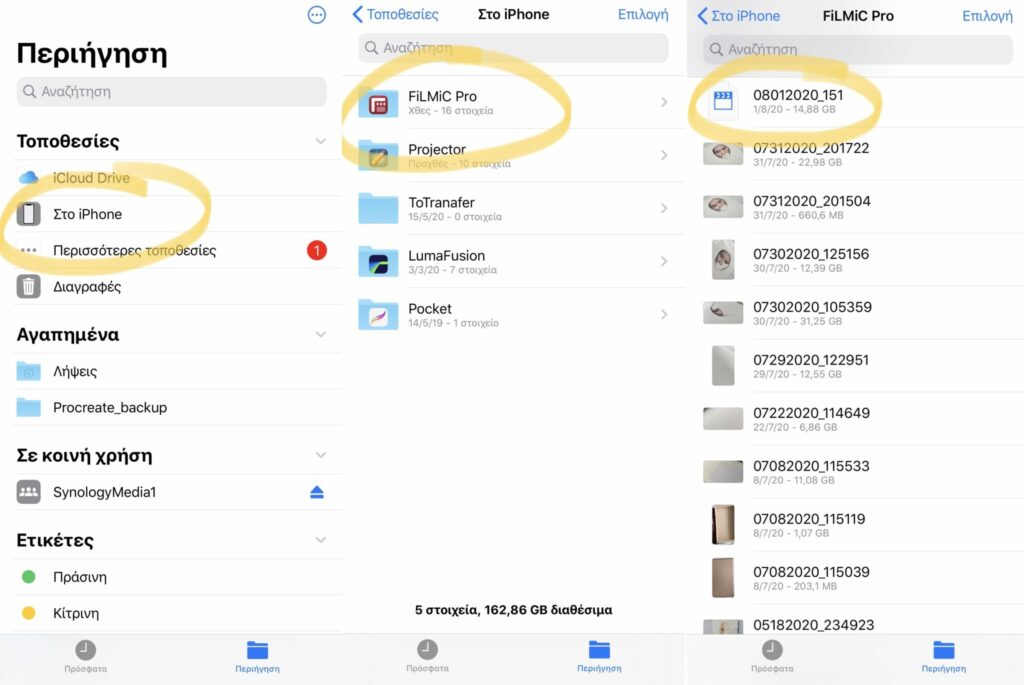 So, what can you do to avoid losing your precious videos?
make sure there is plenty of free space on your iPhone. Plan your filming in advance so that you have an approximate idea how much space you need. (For example, I need 22GB for each hour of footage, so if I plan to shoot 4 hours, I must have at least 100GB free space.
Transfer your videos (to your computer, external disc, or wherever you are storing them) regularly. Better safe than sorry! Don't be lazy. I lost many videos because I was simply neglecting to transfer my videos.
Make sure that your iPhone is fully charged. Seriously. Multimedia can drain your battery in a really short time. If possible plug the charger cable.
If for some reason your battery is relatively low, and you cannot charge your iPhone, check out the screen regularly. Set a timer if possible. As soon as you see the "low battery" signal, stop filming immediately! It's better to have a shorter video than no video at all.
If you follow these steps religiously, I guarantee there will be no lost videos!
PS: It MIGHT be able to repair your damaged video
But it doesn't work in most cases. Sorry! However, I will share how it worked for me.
The damaged video might not show in the app, but it is stored here: files -> on iPhone -> filmic pro. You might want to check out "Image 1". What I did was to transfer the file to my computer and use a file repair program.  
Most professional video repair programs offer two types of repair. Normal and advanced. The bad news is that normal repair doesn't work with filmic pro. The end.
Advanced repair MIGHT work, but in order to do an advanced repair, video repair programs require you to add a video filmed in the same manner as the damaged one (typically shoot right before or after the damaged video). So if such a video doesn't exist, advanced repair can't do its job. The end.
But if such a video exists, advanced repair can actually "repair" the video! As I mentioned before, I normally film more than 20 hours of footage every week, so I have many videos about the same subject, filmed in the same manner. I was lucky. But this is not always the case. You can not rely on luck when you deal with important videos. Sooooo in order to avoid all this trouble, please, please, please, follow the steps mentioned above!
And please Filmic Pro, please, please, please fix that bug! 

EDIT: Since I get a ton of emails asking the name of the repairing software, I used stellar and it did a good job repairing my files. I used the "advanced" repair option, because the simple one doesn't work with filmic pro. In "advanced" repair mode, as mentioned previously, you are asked to add a video that was shot right before, or right after the damaged one, and also shot in a similar manner. I had no issues finding such a video, because what I normally film is my drawing process, which means that I have many many hours of filming the same subject "in a similar manner". If, however, you don't have such a video that was shot right before, or right after the damaged one, I cannot guarantee the repair will work. Stellar software is not free, but you can try the demo first, to see if it really repairs your files. And if there's more you need to know, feel free to email me!