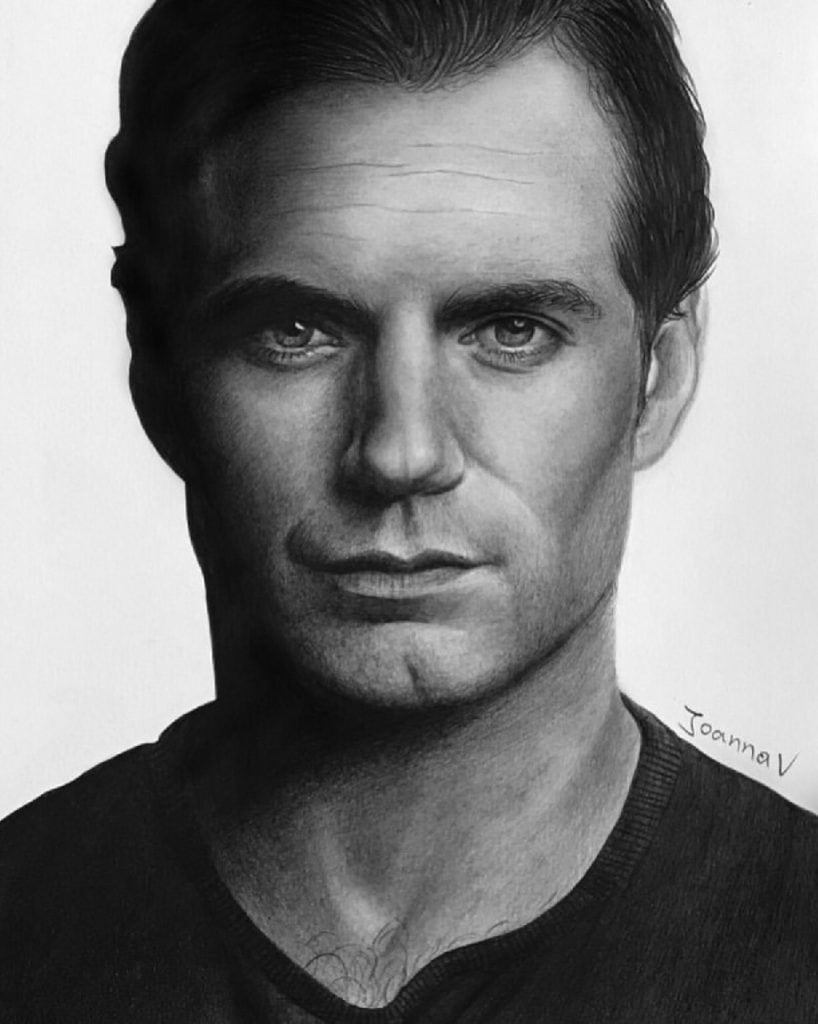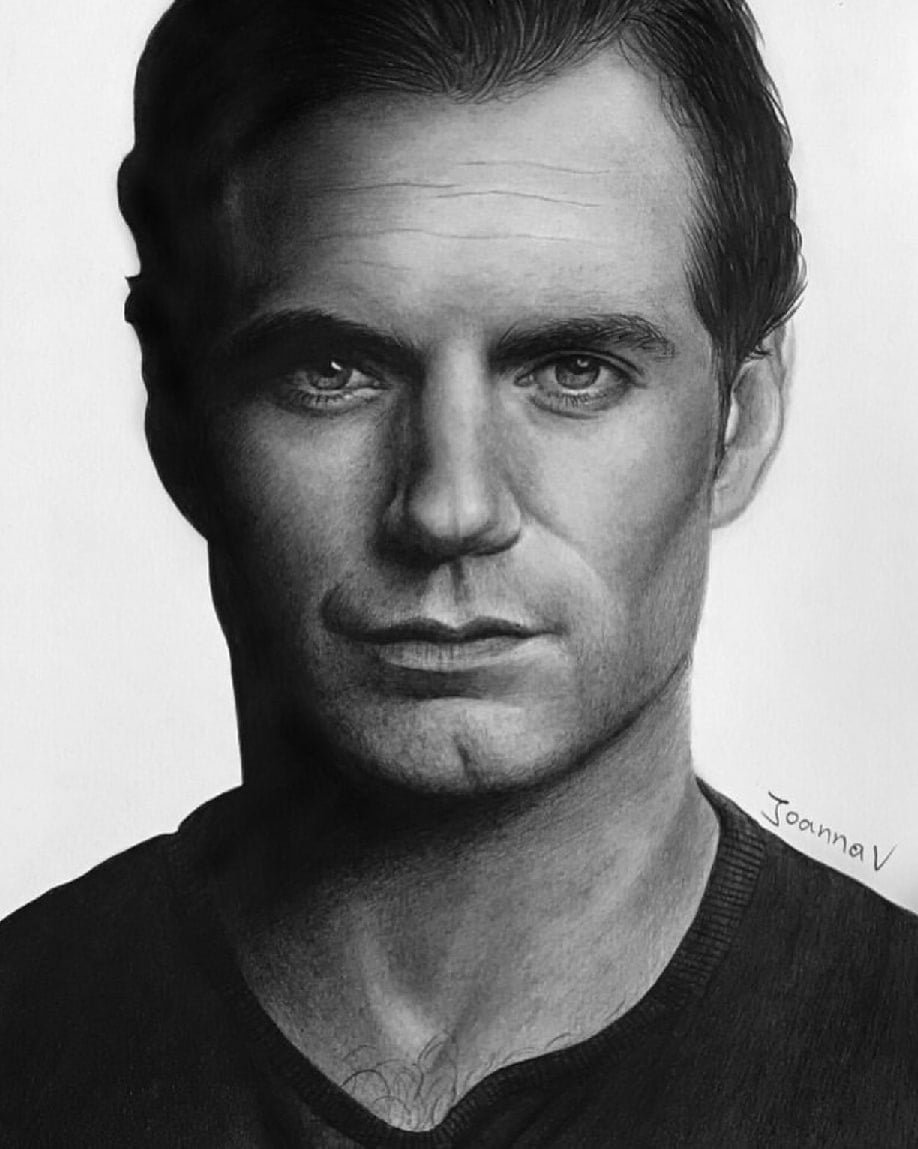 Last Easter when we visited the grandparents, I promised myself that I would take a break from work and all my pencils, sketchbooks, supplies were left behind. Day 1: all is good. Day 2: I miss drawing. And we come to Day 3: First symptoms of withdrawal. By the end of day 4 I rush to the local bookstore, buy the cheapest sketchbooks and pencils I could find and I draw frantically till my hand hurts. So much for a break! Pf!
From the first moment I tried these no-brand pencil set I was genuinely impressed and determined to try them on a proper artwork. And then came Henry! Because he is such an (ahem) interesting subject, I partly wish I used my artist grade tools, but in the end I am happy I used these pencils, cause this way I was forced to do my best and find out their true potential.
Unlike colored pencils where expensive artist grade pencils do make a difference, (my story here) this is not the case for graphite. A pencil is a pencil, no matter what. There was no noticeable difference to how they performed, even the dark shades were super dark (and you know guys how picky I am when it comes to creating BLACK values!) The only (minor) issue I had, was the leads breaking quite often. A small price to pay I guess! 
Tools
No name set of graphite pencils. (Bought them from plaisio.gr for 4€ together with a hardcover A4 sketchbook, so it´s hard to determine their exact value. I guess I could have gotten them for a dollar or something) Although the set included 12 pencils, I only used the softer grades (3b-6b)
Fabriano multipaper 350gsm, A4 size
Tombow mono zero pencil eraser
Putty eraser
Tissues for blending
Random sharpener
Thoughts
To be completely honest I kinda expected that cheap graphite wouldn't make a difference. I mean I have sketched with random pencils before and they work just fine! It might not be my most realistic work (I partly blame the size for this. Since I mostly work on small scales, it is harder to cram many details. Although I plan to gradually move to bigger canvases!) but this is not my goal anymore. I want to create a realistic (not photorealistic) style that is distinctively my own.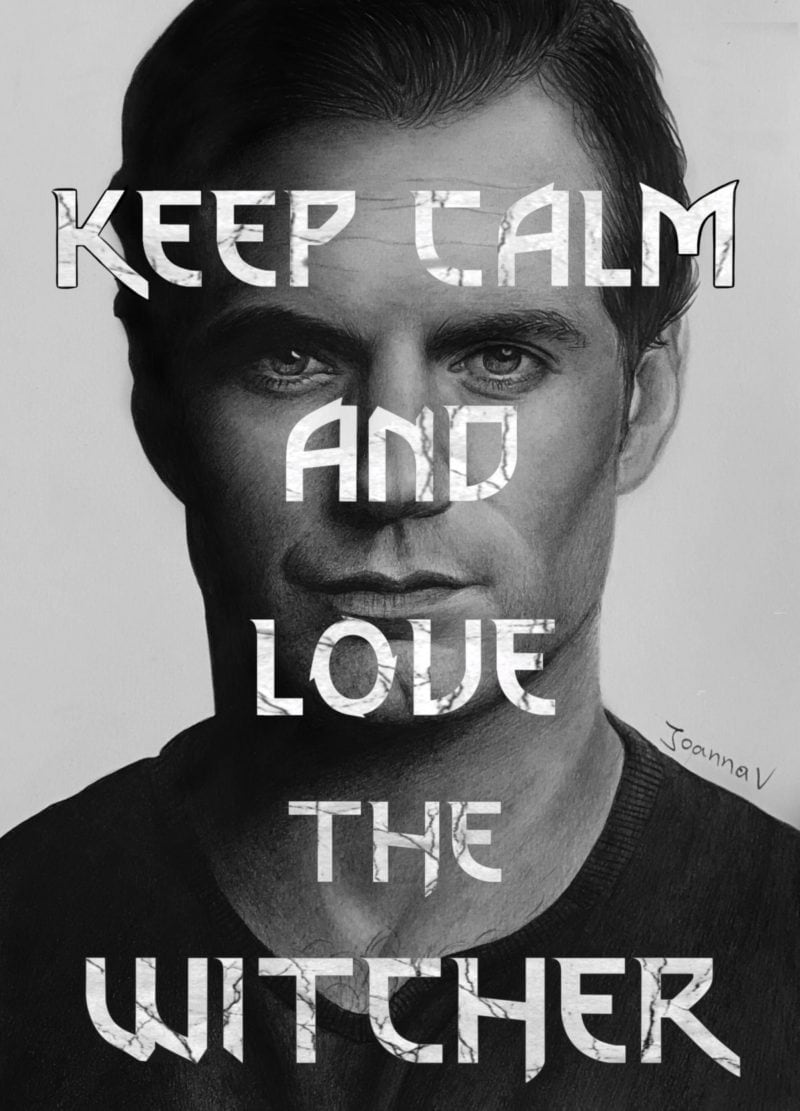 And a bonus image since Henry Cavill is starring at Netflix 's "Witcher". The font is my own (you can get it here) and it is based on the Witcher game logo. It was actually the first font I ever created, so I feel extra emotional about it! (The Witcher series font is different but, oh well never mind!)