As I mentioned in a couple of my previous posts, we do a lot of drawing and crafting with my kids. It was only a matter of time before we went into the "folding surprises" wagon! It all started when my daughter brought this folding surprise fish from school.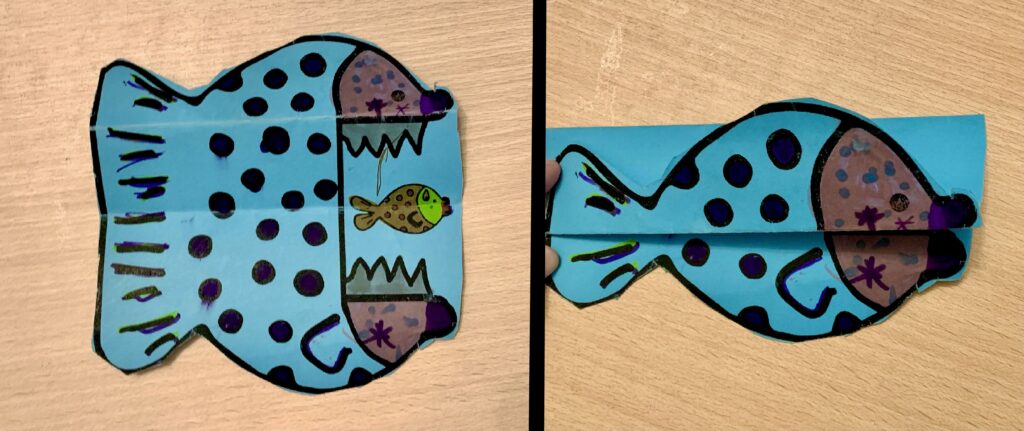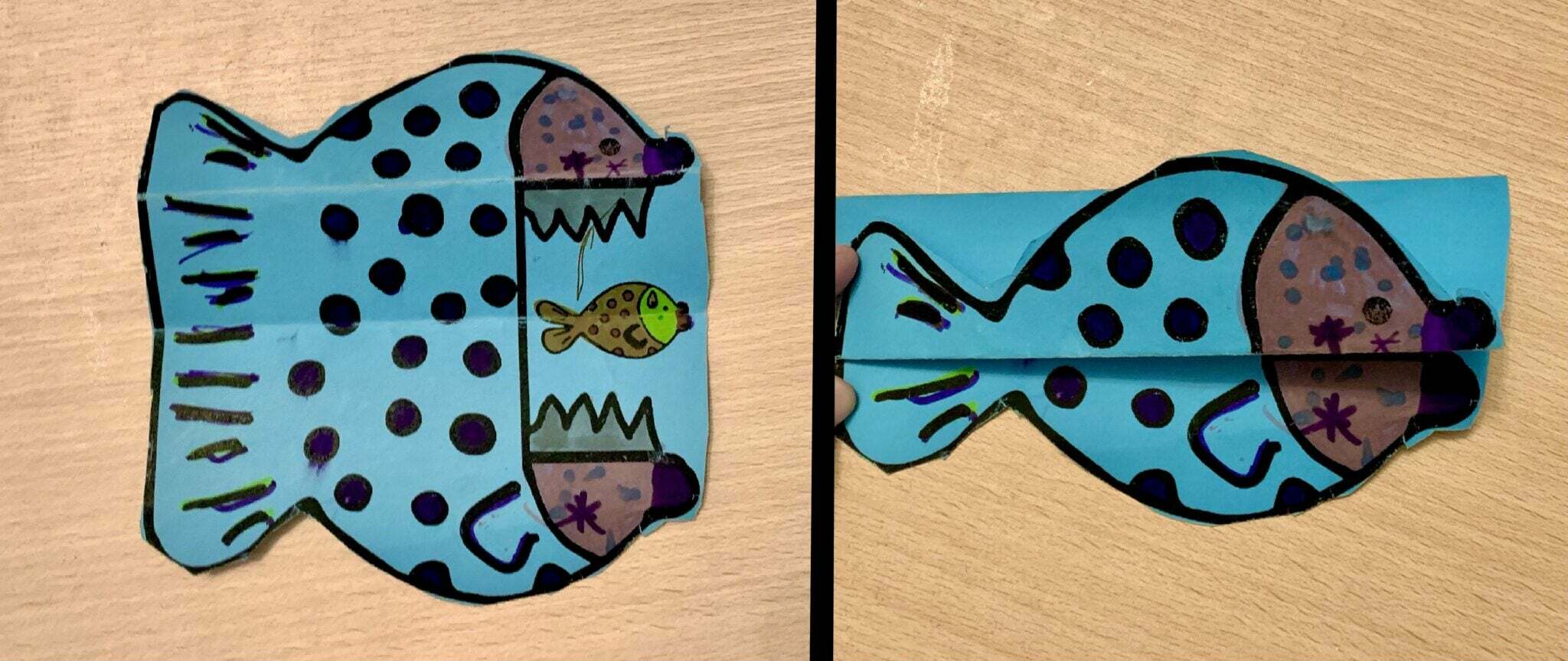 We loved the idea so much that we went on to create our own baby animal, cracking eggs, folding surprises. (God, that was long!) Here I will be showing how you can create your own baby dino cracking egg. You can skip the drawing part and download our ready-to-go color templates, at the end of this post.
Start off with a plain piece of paper. Size doesn't matter. Fold it twice, to create an "overlapping" area. Hope it makes sense. If it doesn't, scroll down to watch the video tutorial.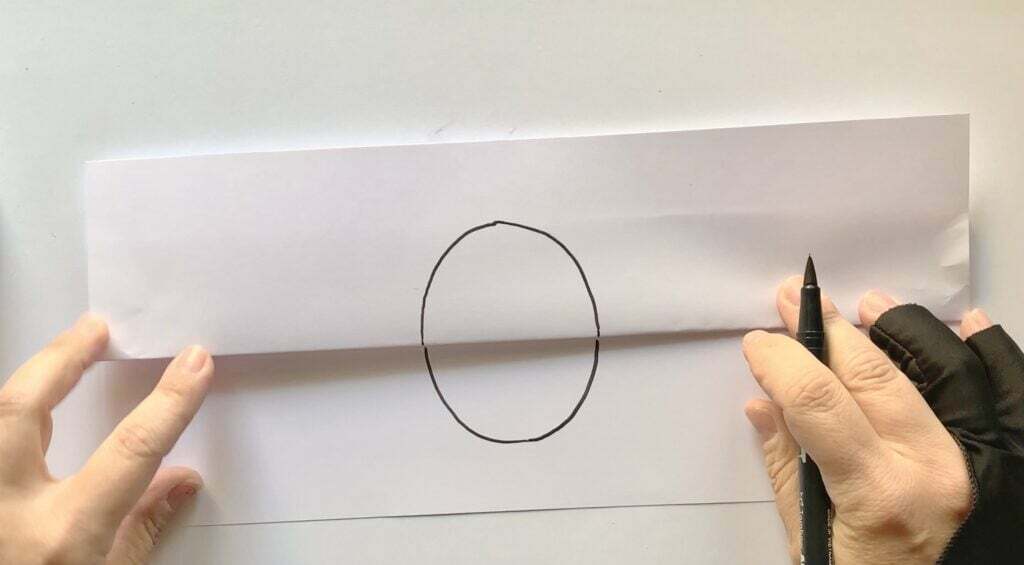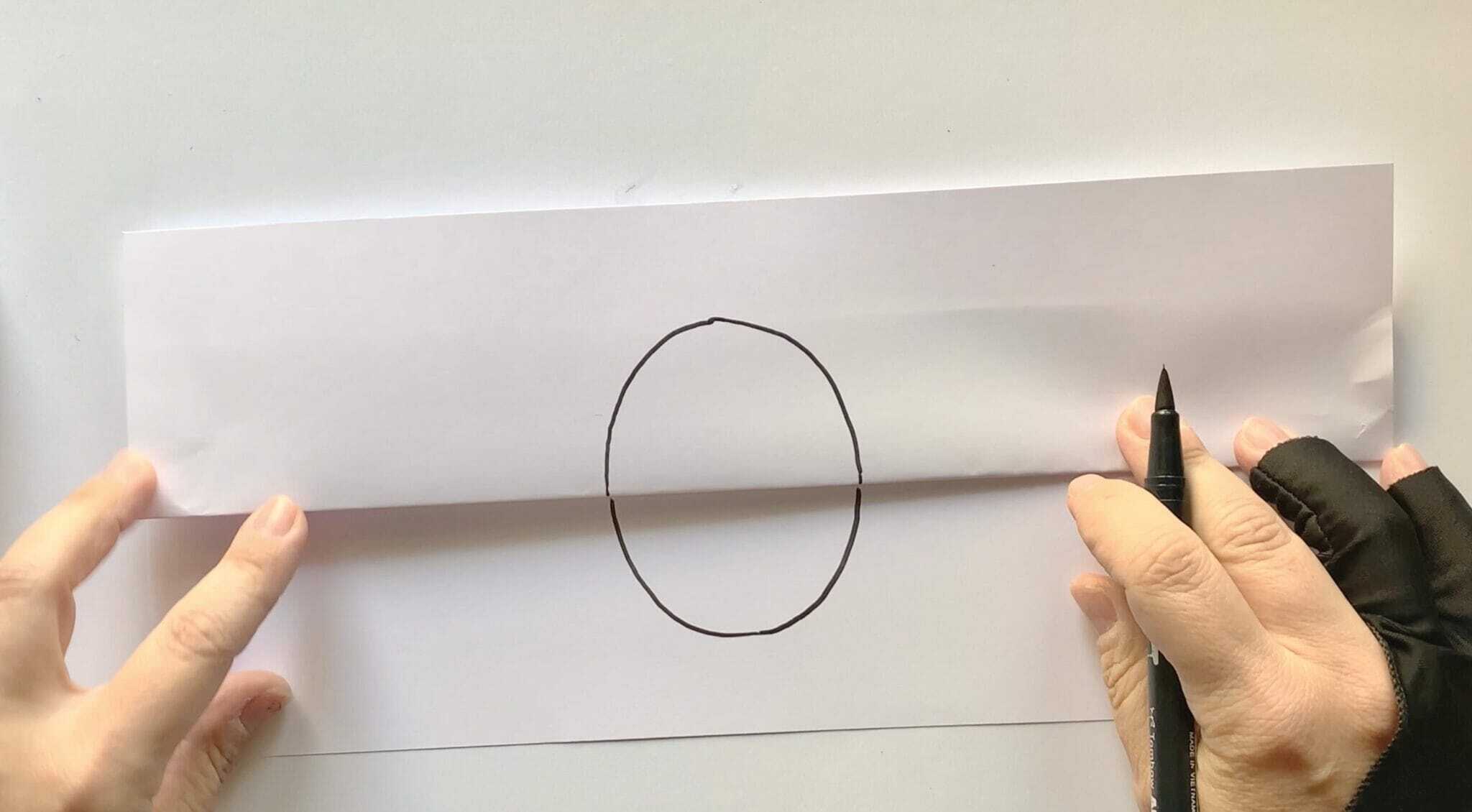 Then, while the paper is folded, draw an egg. It should look like the image above. Unfold the paper.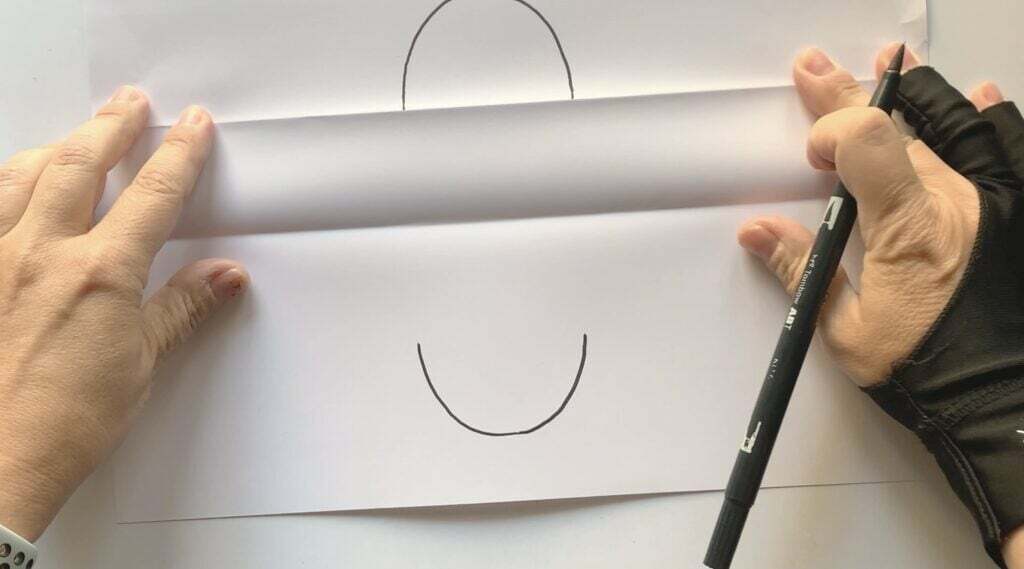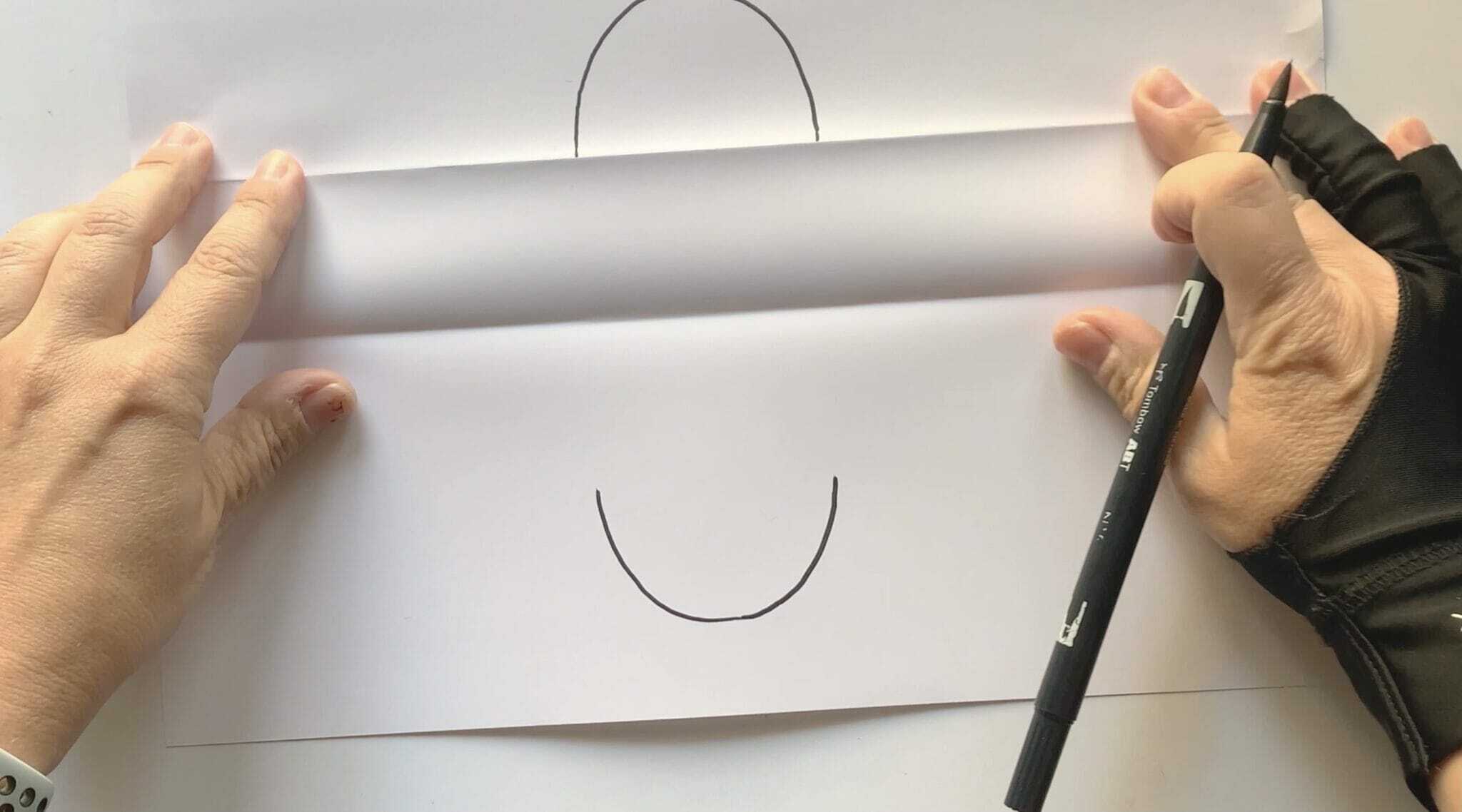 On the previously overlapping area, we will draw our baby animal and the cracked egg.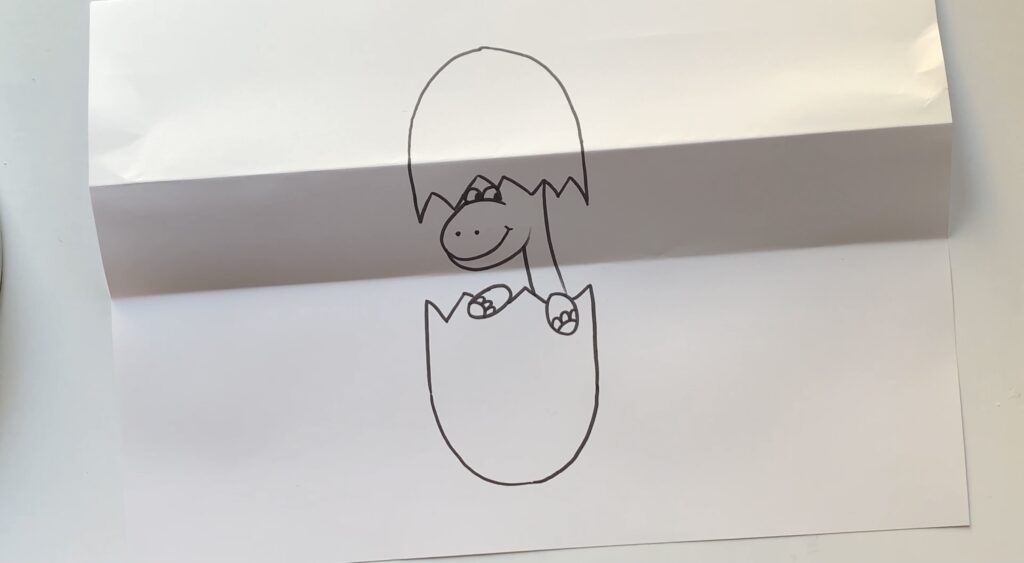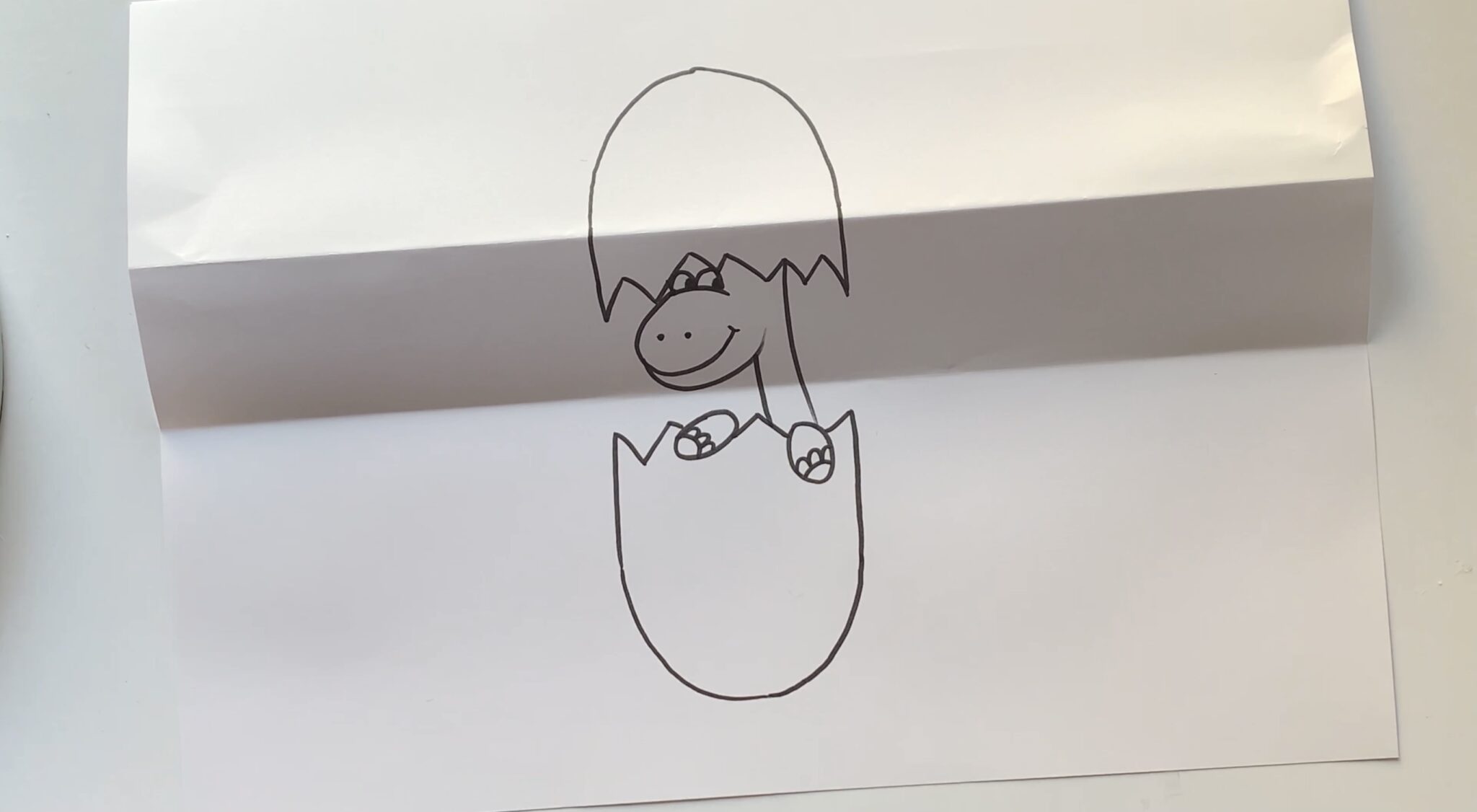 Mine looks something like this. And basically this is all! Color your egg and your dino egg folding surprise is ready!


Optionally you can cut along the outline so that you have a "real" egg. (or as real as it can get!) Or you can draw on the rest of the paper, like my little girl did.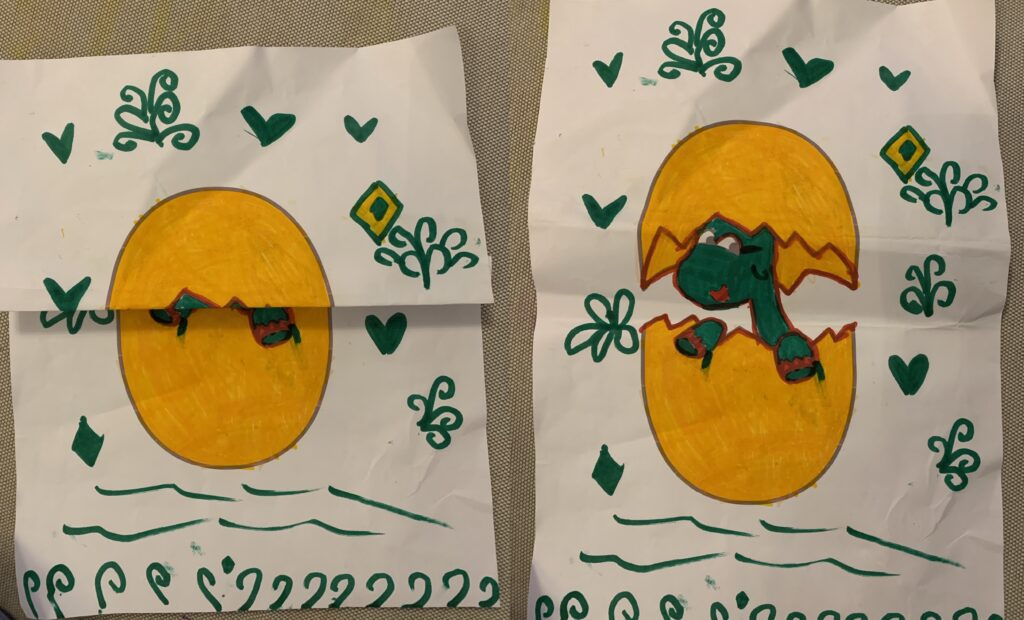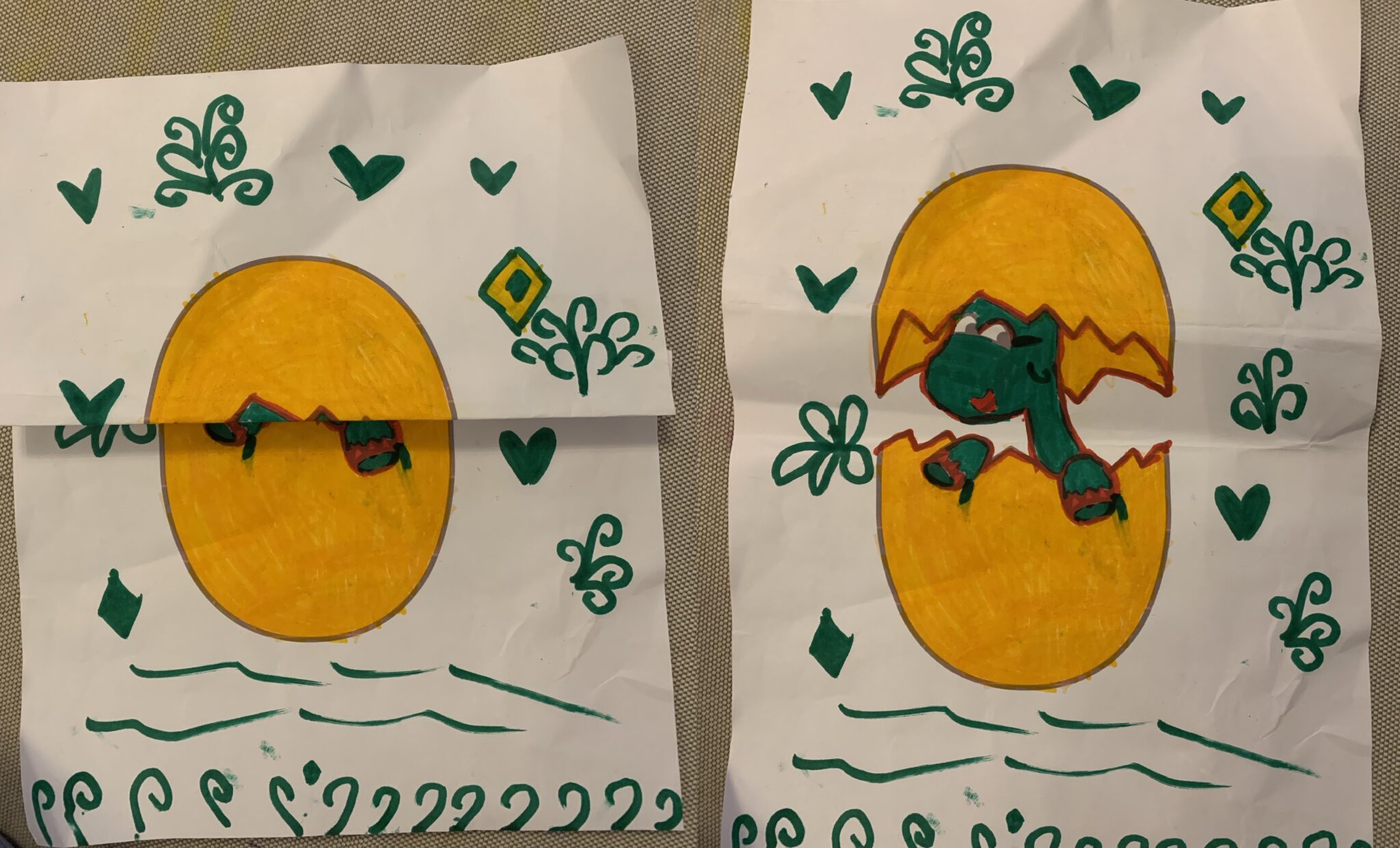 So, have fun creating your own baby animals folding surprises. Alternatively, you can download our ready-to-go templates below. There's a chick, a baby snake and a baby dino for you. Happy coloring!