The other day I was sent the February MuseKits Artbox, to try out and review. MuseKits is an Art Subscription Box, each month you receive a box full of different Art supplies.
Disclaimer: The Februry MuseKits Artbox was sent to me to review, however this is not a sponsored post and all opinions are my own.
To be honest I had no previous experience with Art boxes. I wonder why. You see, the philosophy behind an art is getting a box of different art materials every month is to try new styles, new brands, new materials which I absolutely love. I love trying new things and art boxes are the perfect excuse to do so! Anyways back to Muse kits Artbox. I kinda expected random materials thrown together, but this was not the case. In fact, I was surprised how well organized the Art box was. Most materials in the box were about cartoon illustration, which was the months theme, and they were chosen to work very well together, for example the paper was the perfect match for the markers – but I will come back to this later. Oh, and apart from the art supplies, the idea is to bring artists of the world together, with special tags, monthly prompts and rewards when a prompt or challenge is finished and shared. How cool is that?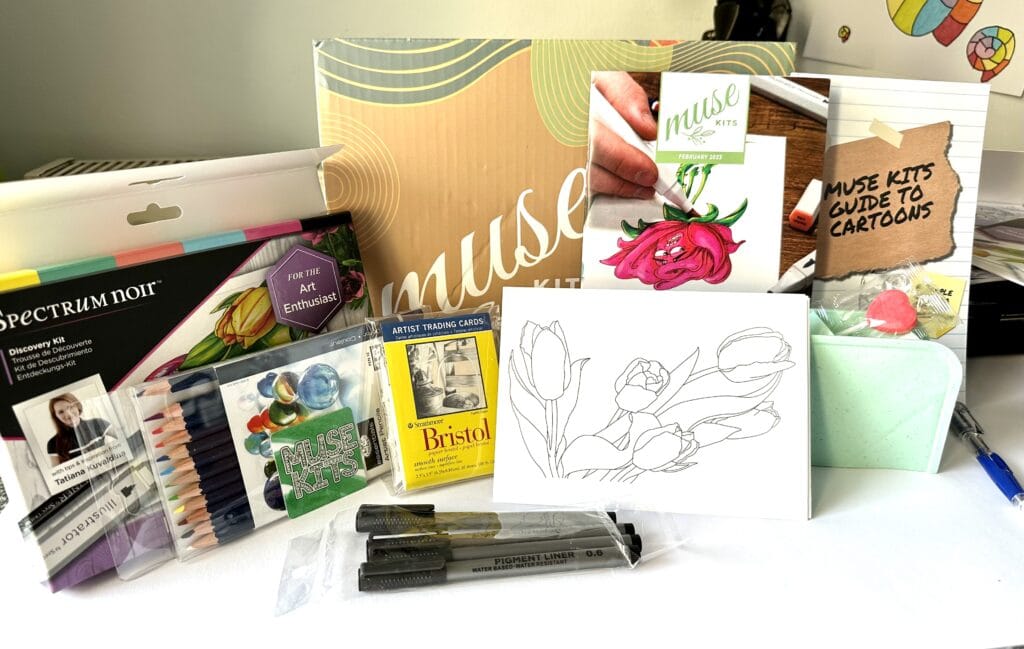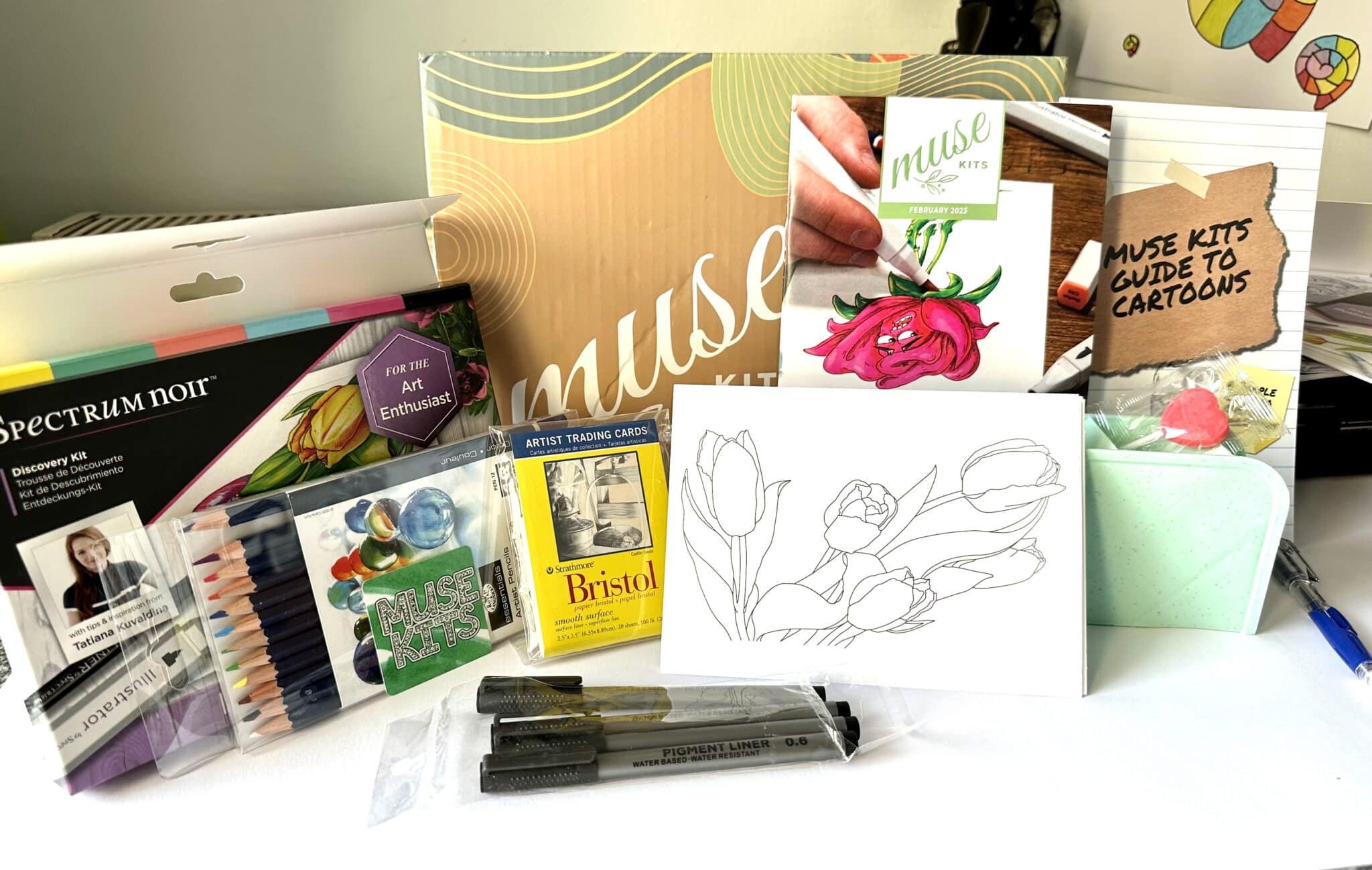 Anyways, let's see what's included in February Musekits Artbox:
Monthly guide – product overview
Booklet about Cartoon Design (I was really excited about this!)
Spectrum Noir marker set. The kit includes 5 alcohol markers, 1 fineliner, 3 coloring pages (approx A5 size) and 3 blank pages (approx A5 size)
Essentials 12 colored pencil set
Strathmore Bristol 20 Artist trading sheets blank
4 Liner Markers in different diameter sizes
Pencil case
Pentel mechanical pencil
Eraser
lollipop (really excited about that too!)
A lot of stuff. Muse kits art box retails for 49.95$ so you can already tell, it's great value for the money.
But the biggest surprise was when I actually started using the items in the box. As mentioned I kinda expected a bunch of materials thrown together. Instead I saw a combination of carefully arranged materials, specifically selected for this month's theme (which was Cartoon design by the way). Moreover, art supplies were good quality (not great but good) but most importantly they were working great together. Initially I thought I would review all individual supplies as well. I decided not to do so because 1) this is not the this is not the point of artboxes and 2) you cannot judge a brand by eg 6 markers.
Since the idea behind artboxes is trying new things… I did so. That was the most awesome part. I felt like a kid in a playground and I believe this is the true purpose of art boxes. I did some coloring, designed a cartoon character (that was the monthly theme after all!) even did something semi-realistic closer to my comfort zone, which is also proof that their art supplies are such good quality, they can even be used for photorealistic art.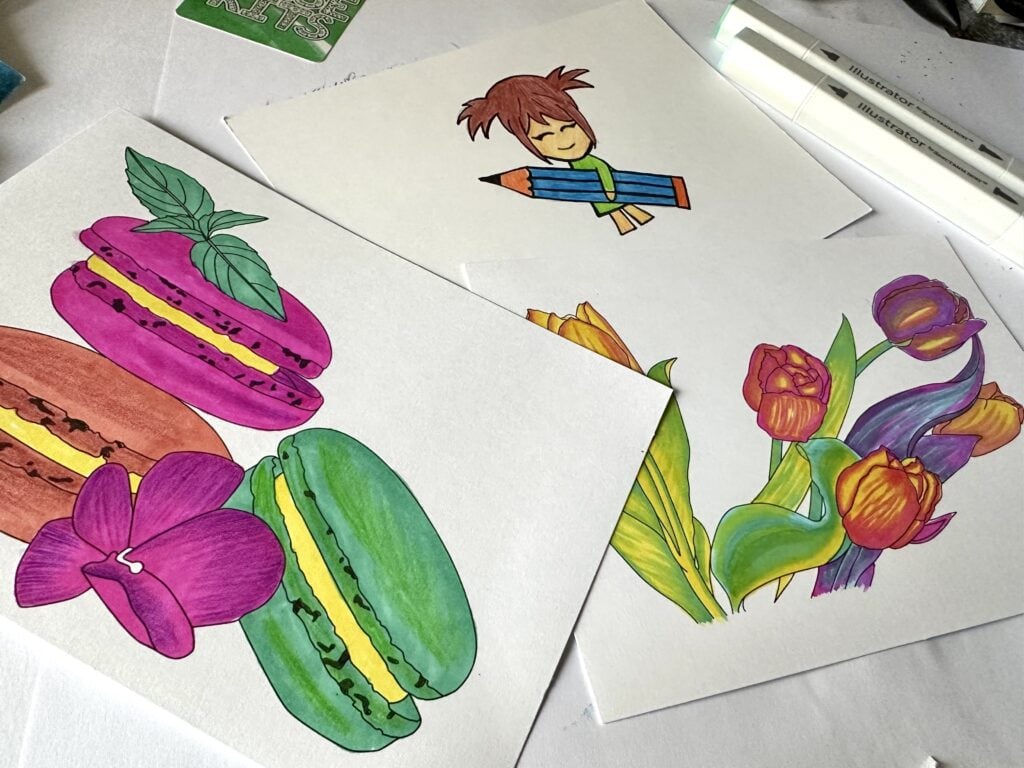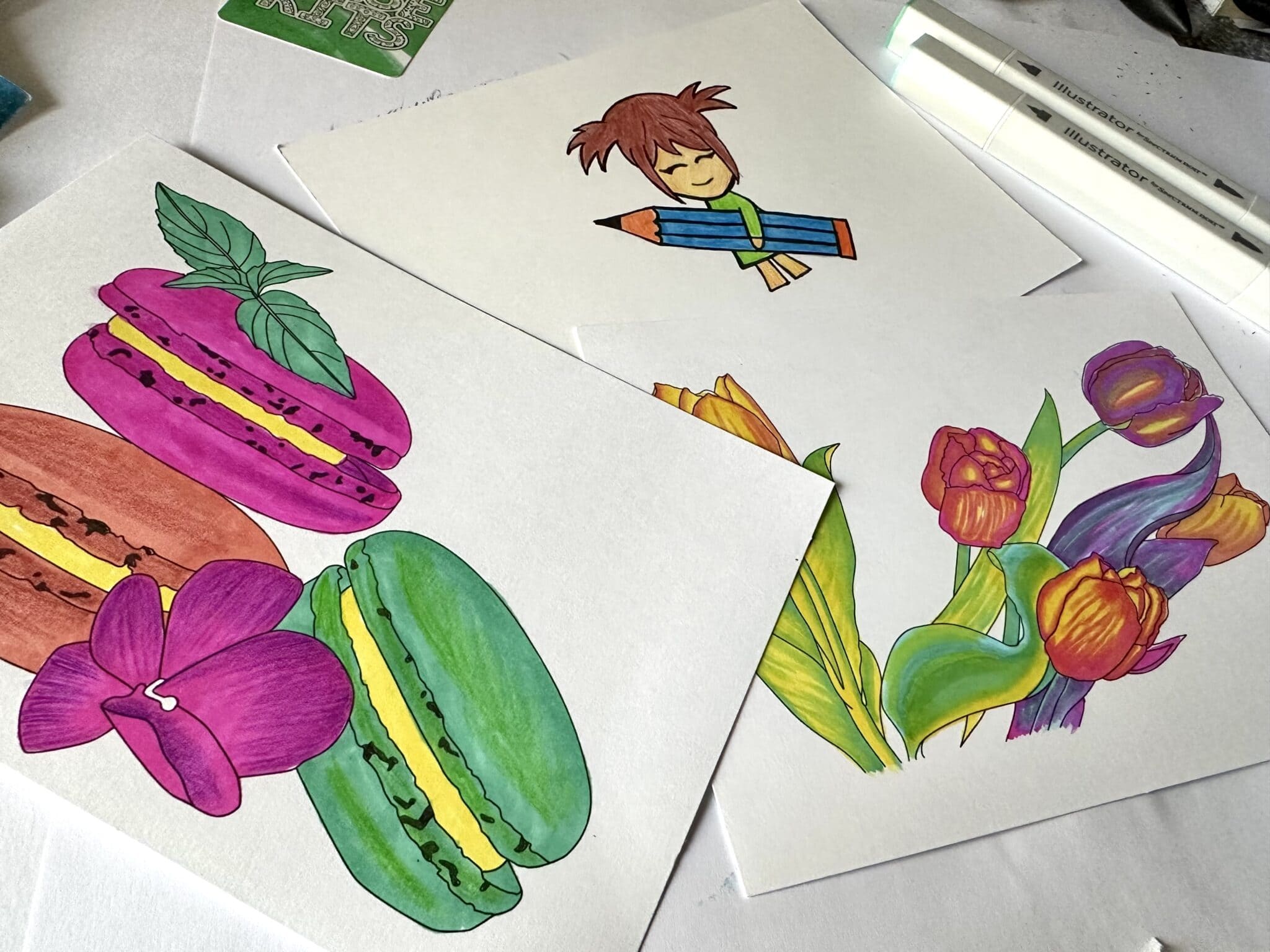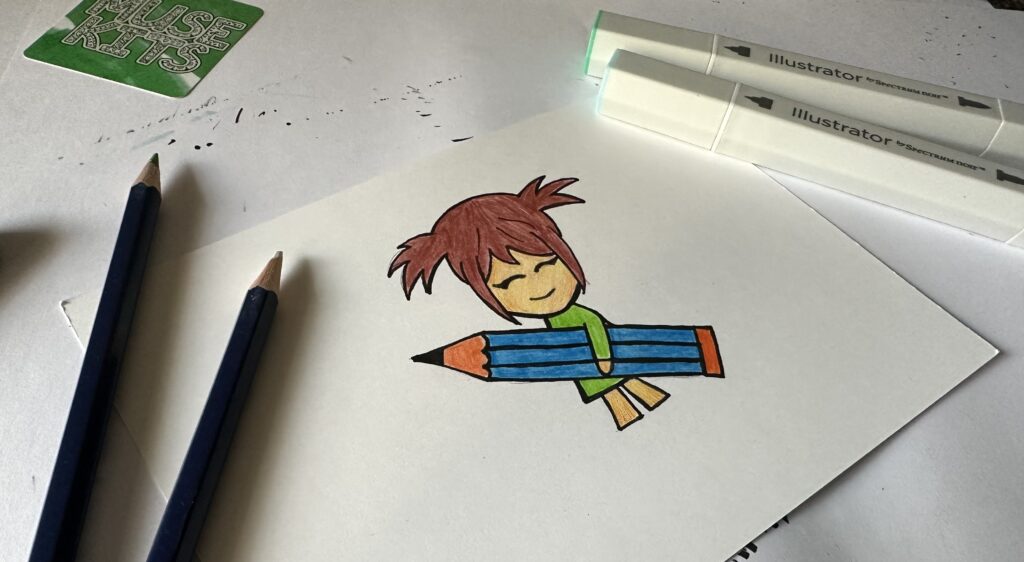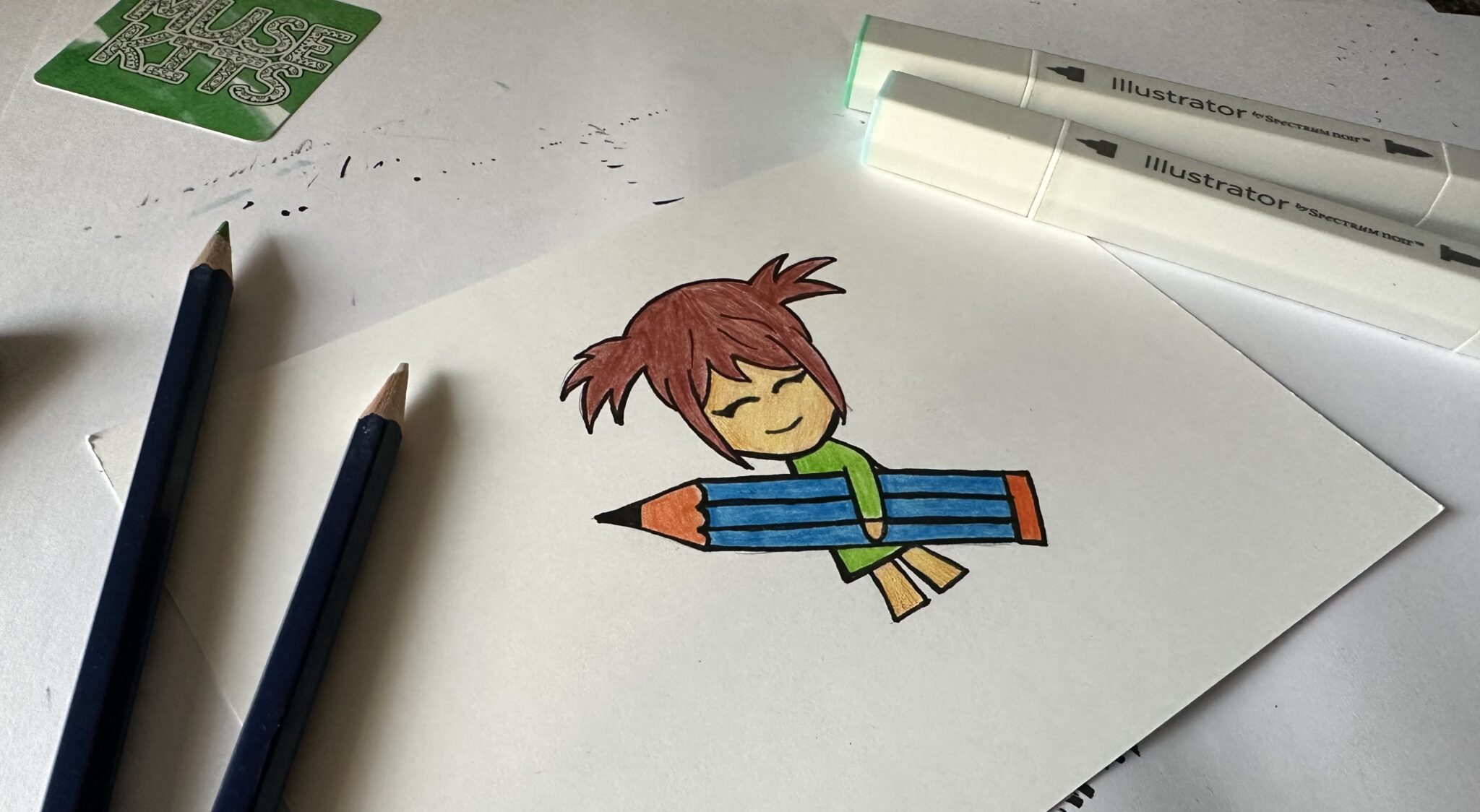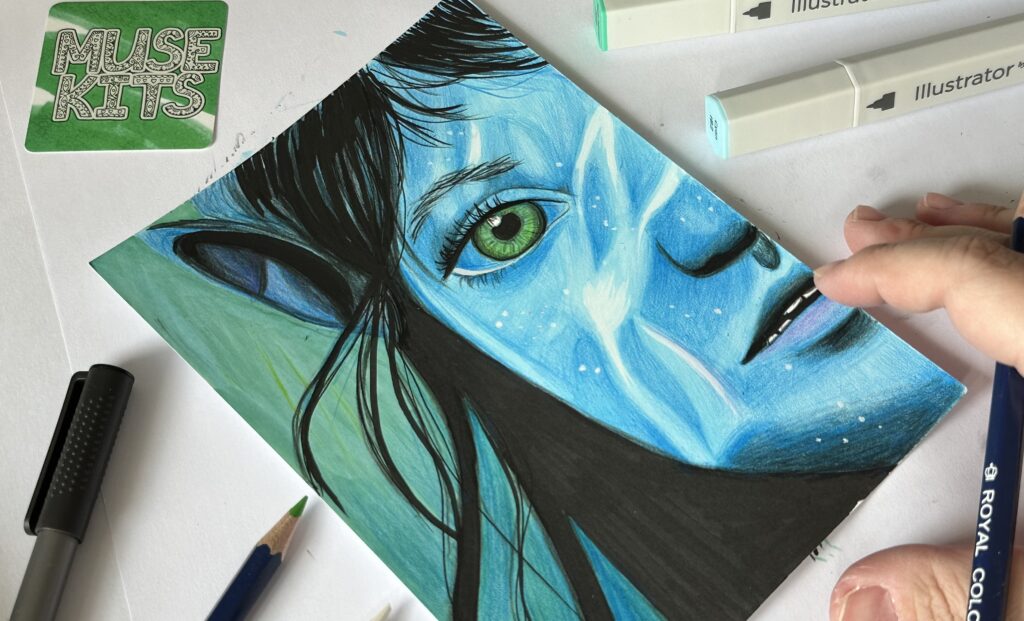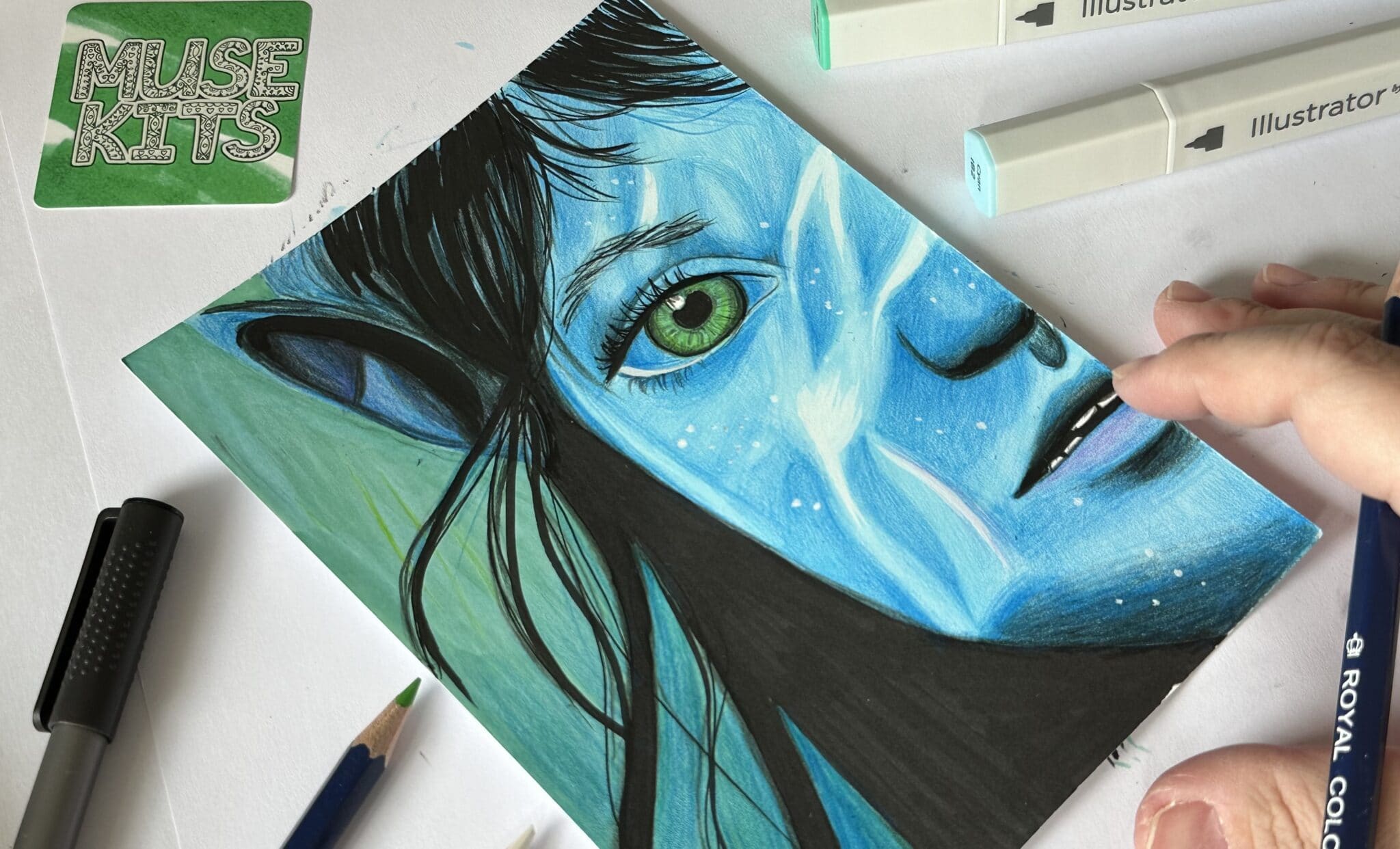 Final thoughts
I am awed that I discovered Musekits art boxes. For someone like me who tries new things constantly (if you see my social media, you probably won't be able to tell what exactly I do. This is how often I change artistic direction!), musekits is a great excuse to discover new stuff. I hadn't had so much fun in years. Plus everything I tried was good quality and very thought of – nothing was there randomly and I really respect them for that.

Musekits Artbox is for you if
You enjoy trying new art styles
You want to expand your artistic horizon but don't know where to start
You love experimenting with new materials, but you don't want to break the bank
But don't take my word for granted, go watch the unboxing and demonstration below. Happy drawing!