Another process painting. With an interesting story behind! Valentine's Day was approaching and I thought I should do something in the spirit. So I chose this reference, my favorite movie, my favorite scene, my favorite Spider-Man. THE Spider-Man. Sorry guys but rebooting the series twice so far?? I just don't get it. Anyways, I started a traditional drawing. But Valentine's week was a nightmare. My kids got sick, I didn't sleep, everything fell behind. I missed my personal deadline (Valentine's Day!) and lost any interest in finishing the artwork. This is how far I went.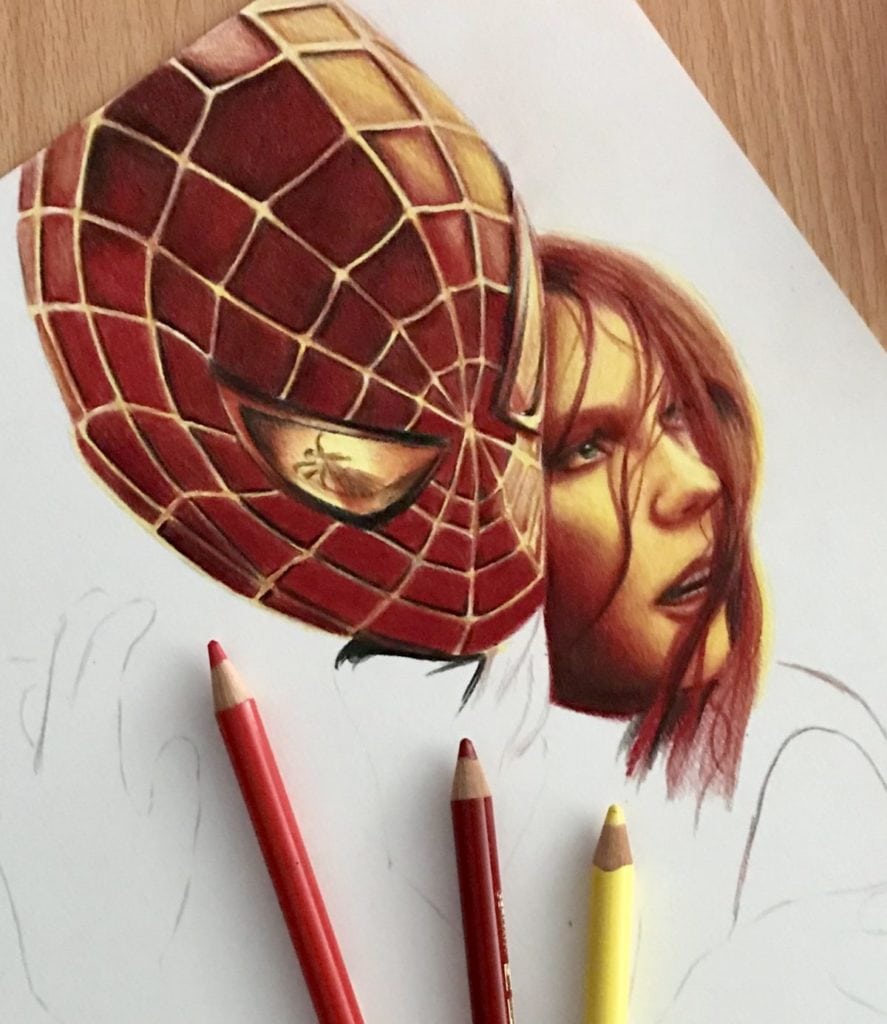 And then out of the blue, it hit me to paint the same reference digitally. I'm glad I did cause it was a demanding work and I learned a lot. So, I am now sharing my little process. As always, I used an Apple Pencil, my iPad Pro and procreate app.
Unlike my other digital paintings, where I start by blocking out shapes first (you can check out this post to get an idea what exactly I mean) I started this one with a sketch. Felt closer to my roots this way. (=traditional drawing).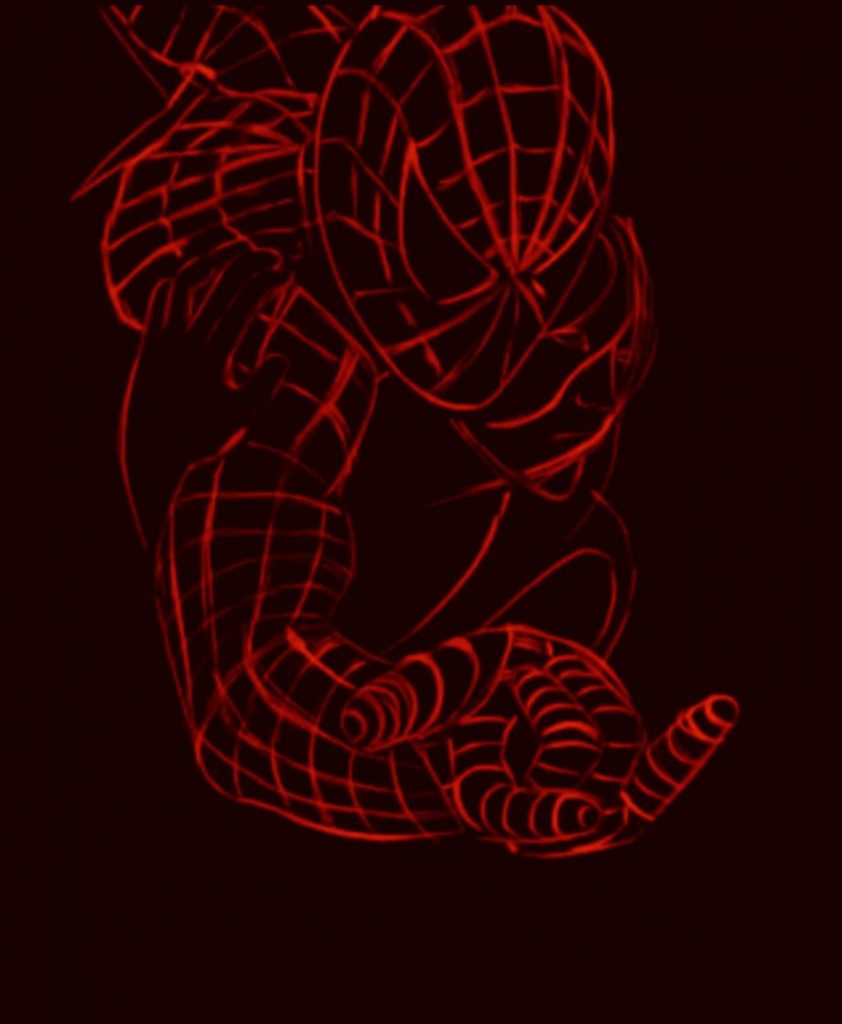 Then I moved to Kirsten Dunst's face. Because the face is the most important part, a small change everything and Kirsten might not be Kirsten any more. Not too detailed rendering, just some basic shading (highlights, mid-tones, shadows) then I moved to spider-man.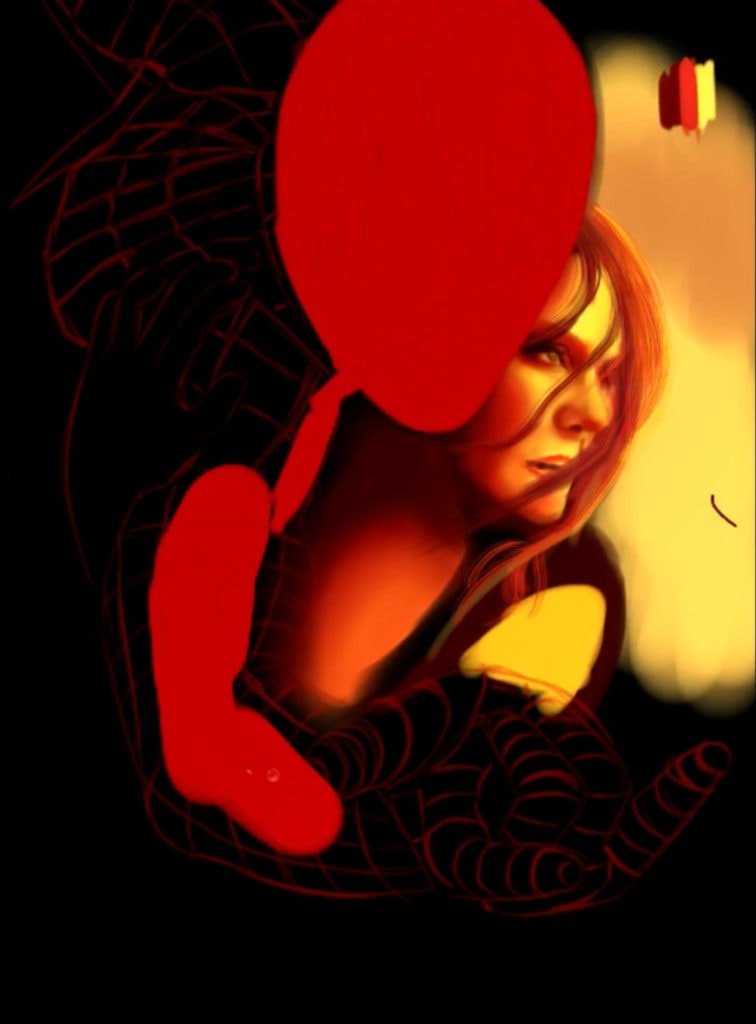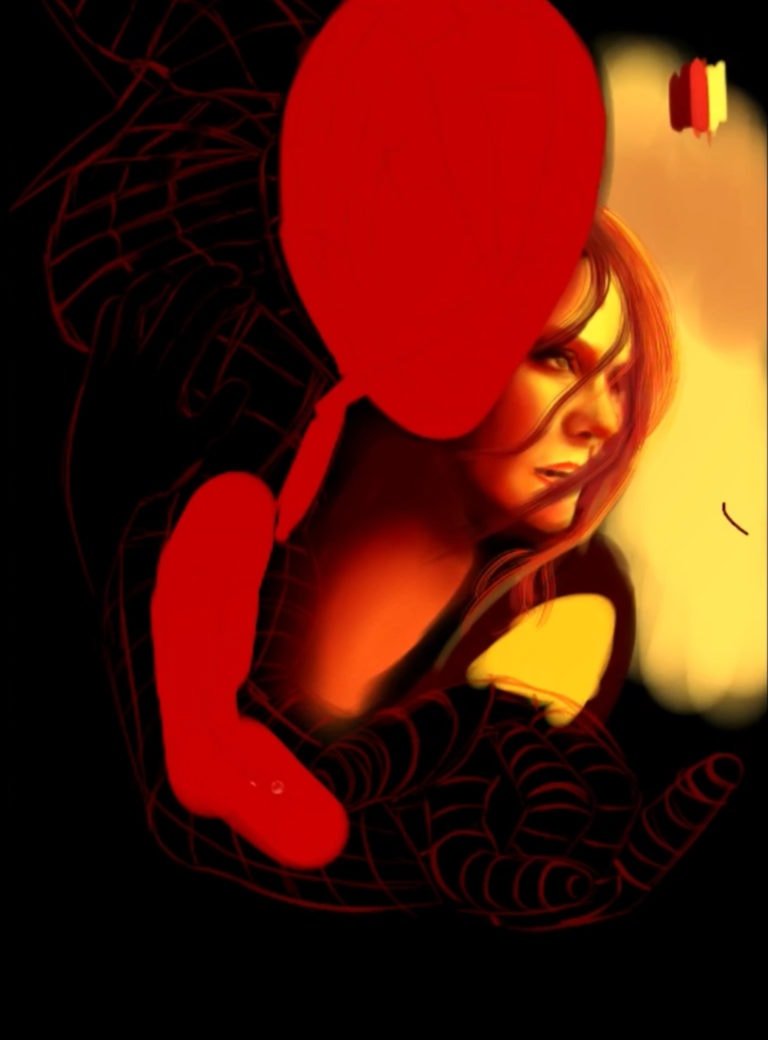 It might seem the most complicated part, but these super detailed patterns are never to be afraid of. You don't need to worry about getting everything right, the pattern will still be recognizable. (Contrary to faces, where you need to get every small detail right.
And here is where magic happens when working digitally. This is the first final version. (A while ago, a designer friend was joking about designers and how they name their files. final.jpg, final2.jpg, finalfinal.jpg, etc etc etc)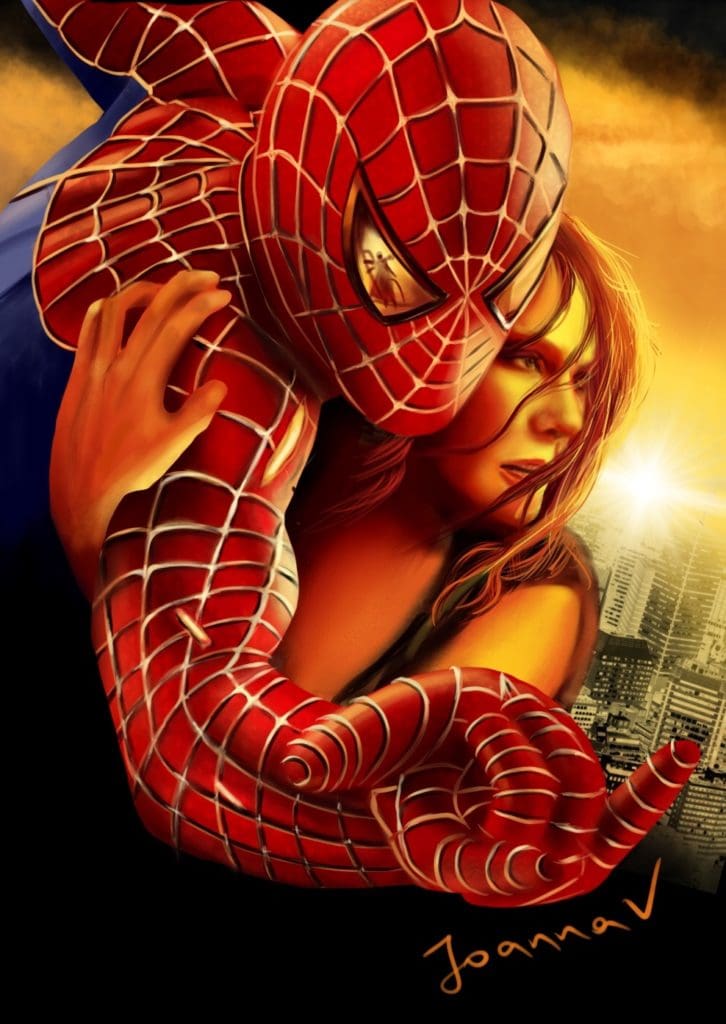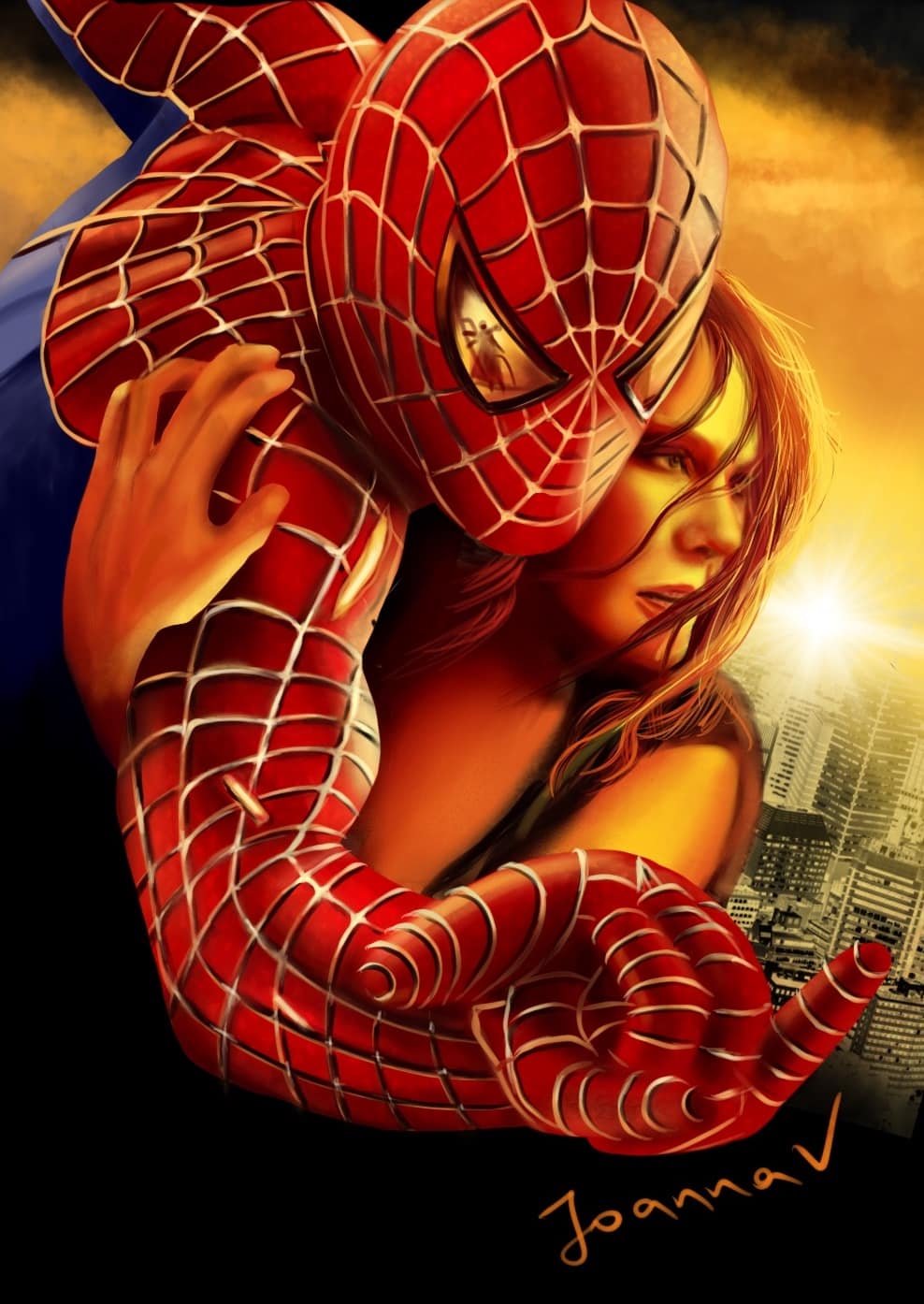 Accidentally I found out that the composition worked better in landscape mode, so I made a … second final version. Tada!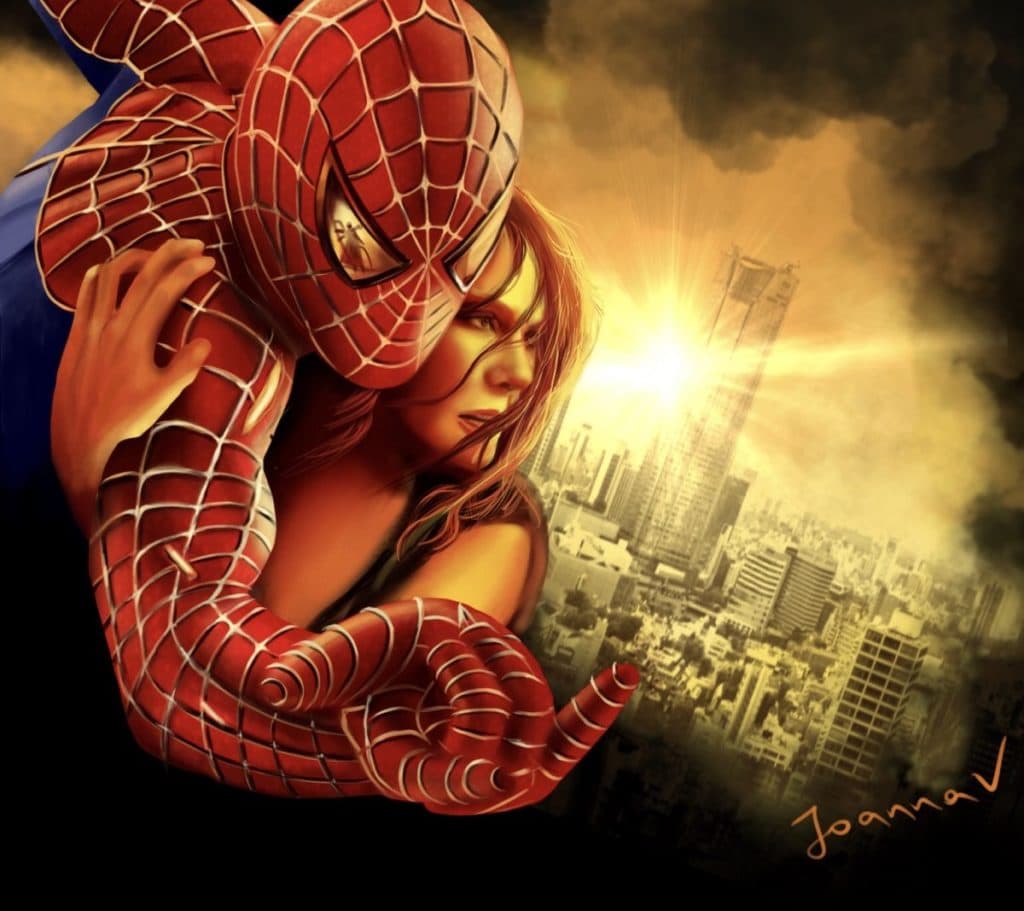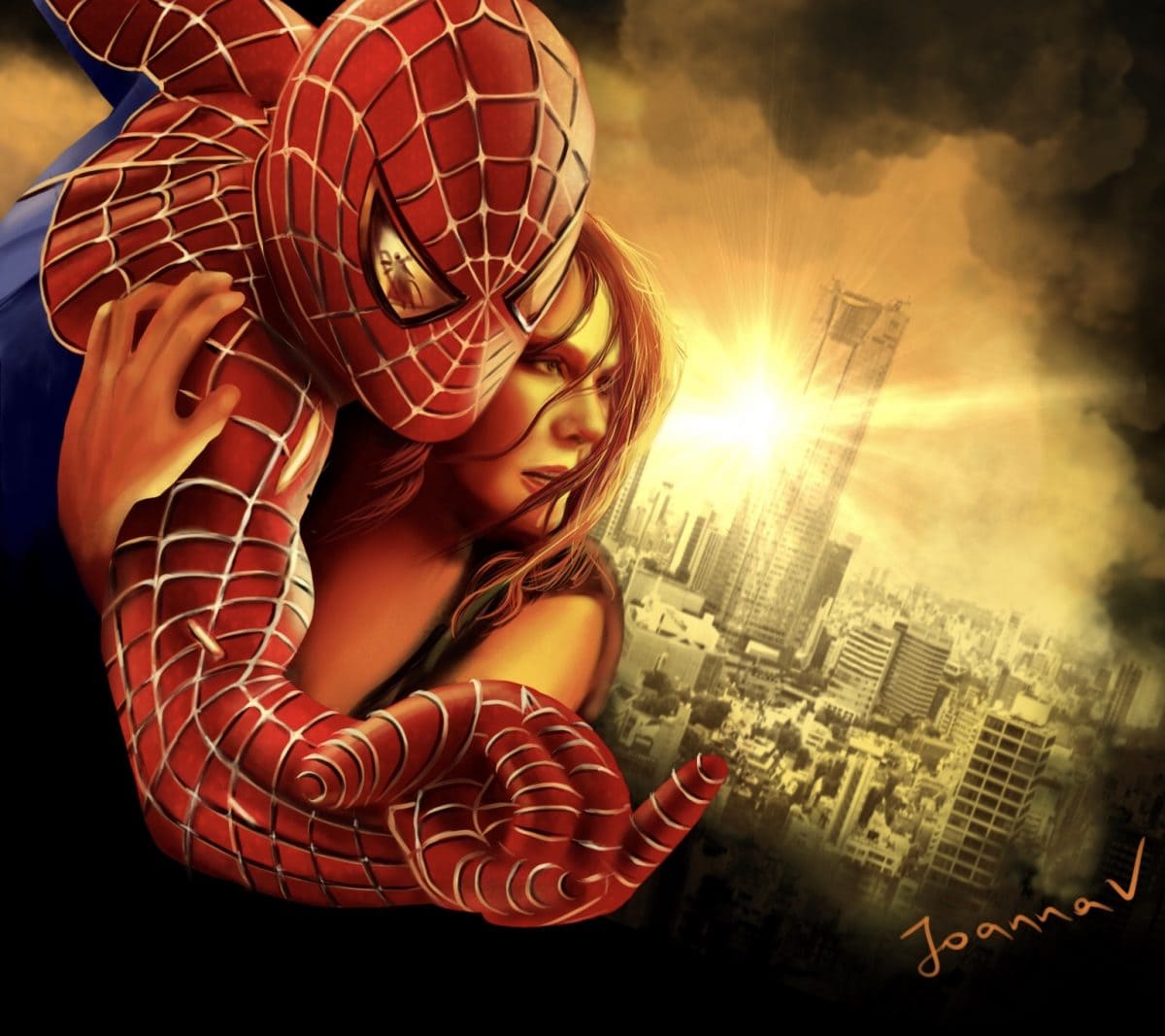 95% of the painting was done with the hard airbrush. I only used a couple of custom brushes for textures and for the city of course! (You can use a texture instead) As a shortcut. I know that some might consider it "cheating" but it is art after all, the impact is all that matters, not the tools, right?
That's all guys. Keep creating!