Back to my roots with graphite and a WonderWoman Drawing! I love colors but nothing compares to evoking emotions only with shades of black and white.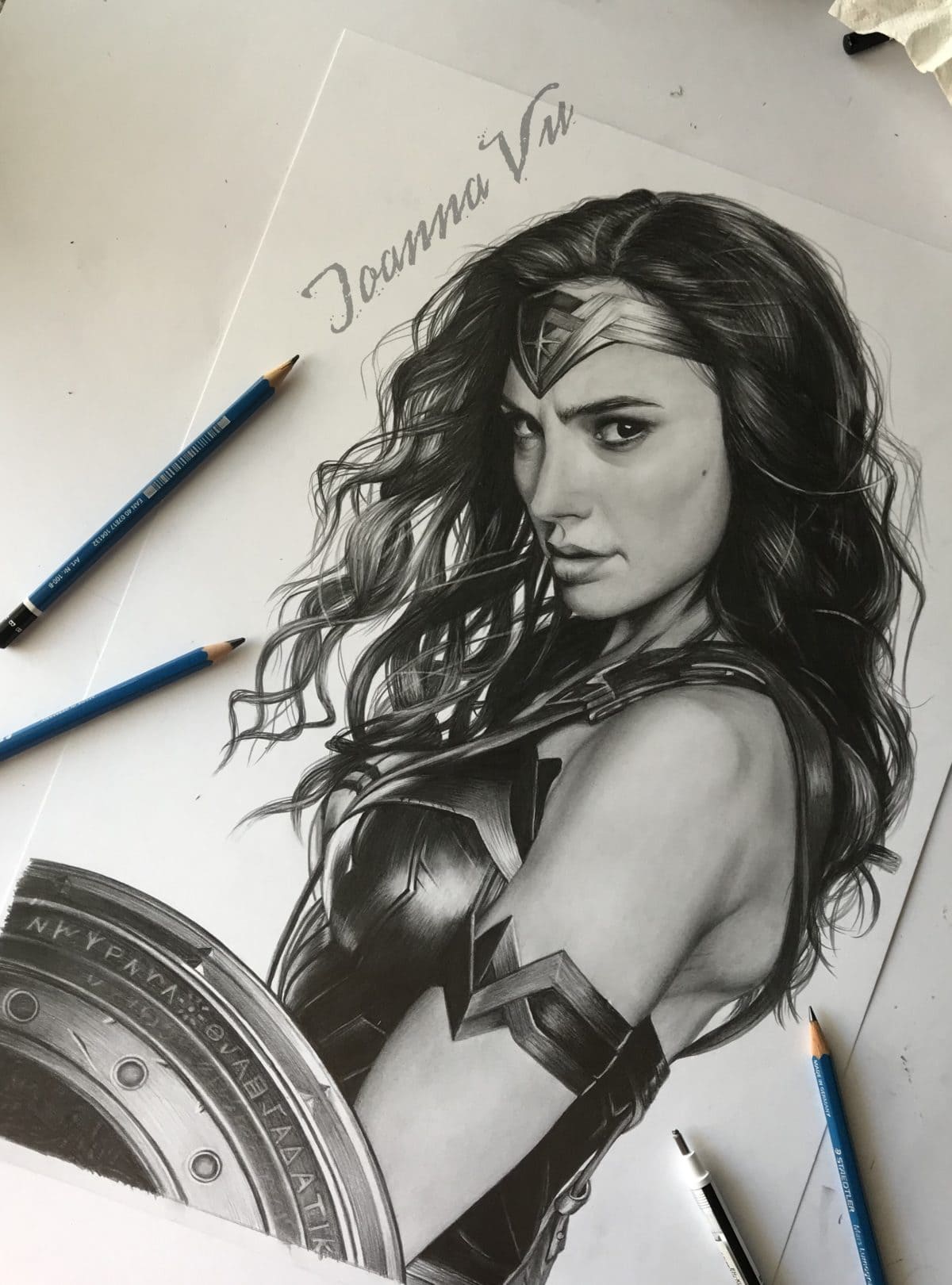 Tools
As mentioned before, I am quite a minimalist when it comes to art supplies. Partly because I am the most disorganized person out there (so fewer supplies make it easier to keep my working space relatively clean) and partly because I value efficiency above everything else (blame my two babies for this!). Also I travel a lot so a handful of supplies makes them easier to have around. So for this WonderWoman drawing I used: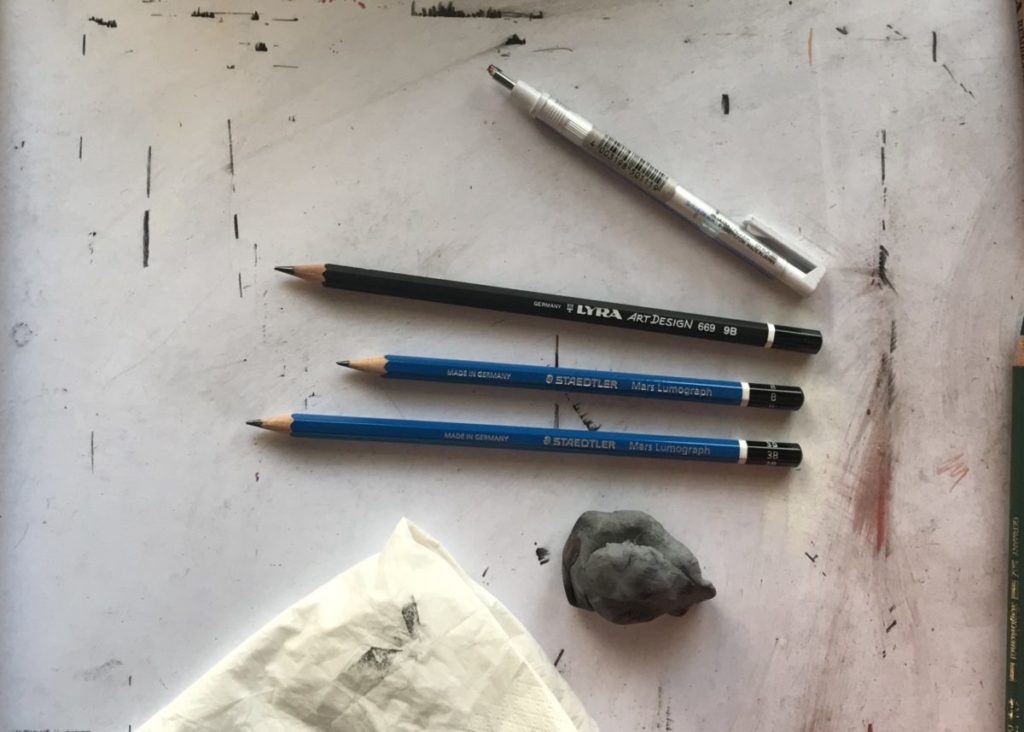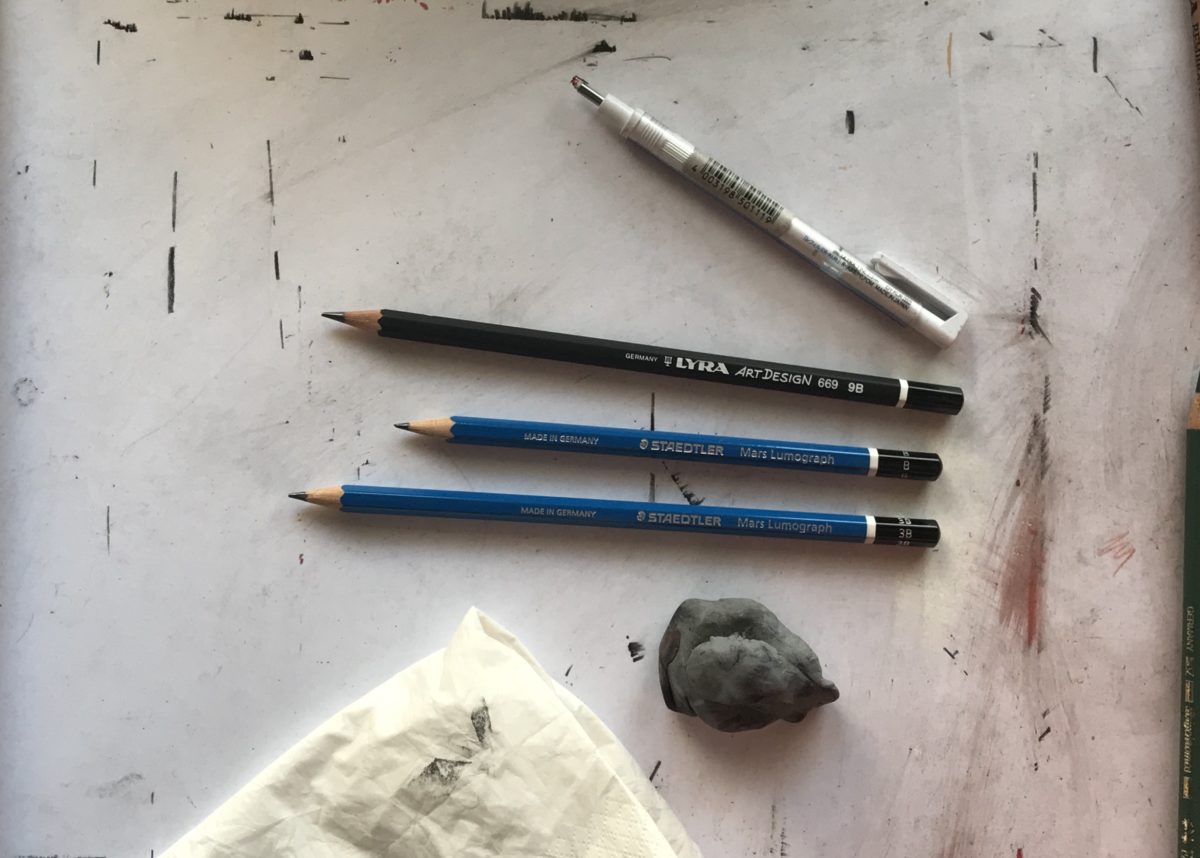 Fabriano multipaper 300gsm (this is the print paper, not the art paper, but I love it! Since it is supposed to be for printing posters etc, I trust that it will keep my pencil work safe under any conditions)
Staedtler Mars lumograph b + 3b pencils. (No reason I used these exact grades, I normally grab whatever is readily available on my drawing desk. A combination of laziness and efficiency!)
Lyra Rembrandt art&design 8b pencil. My current black favorite. You might remember me ranting about mars lumograph 8b but people and opinions change! 😉
Tombow mono zero pencil eraser (to create individual hairs) and putty eraser.
Paper tissues for blending
Process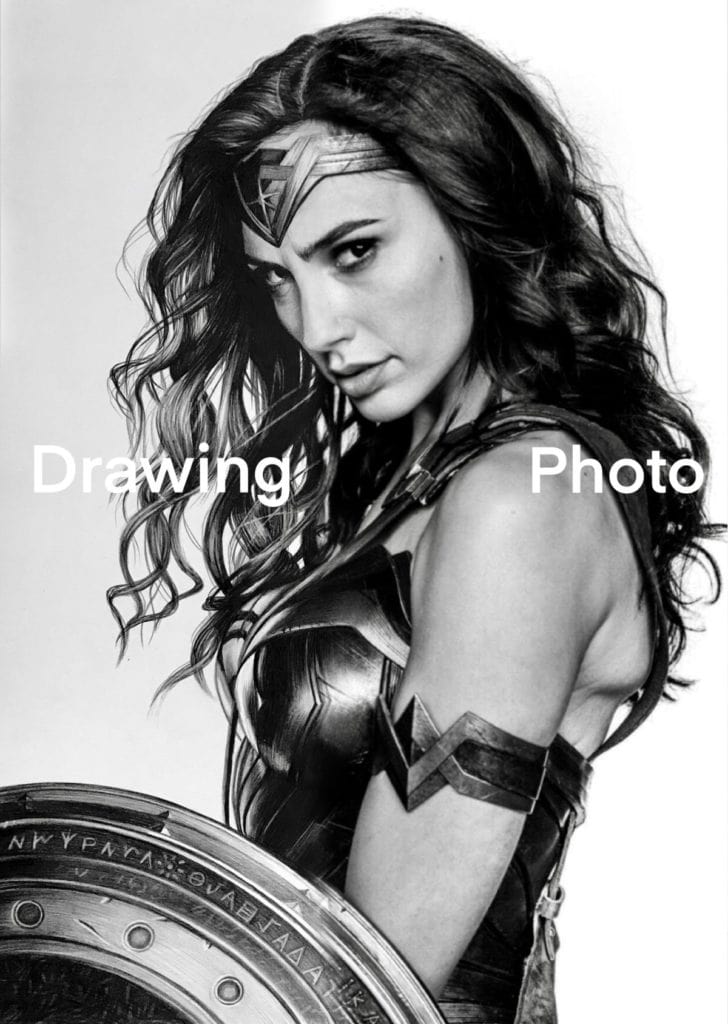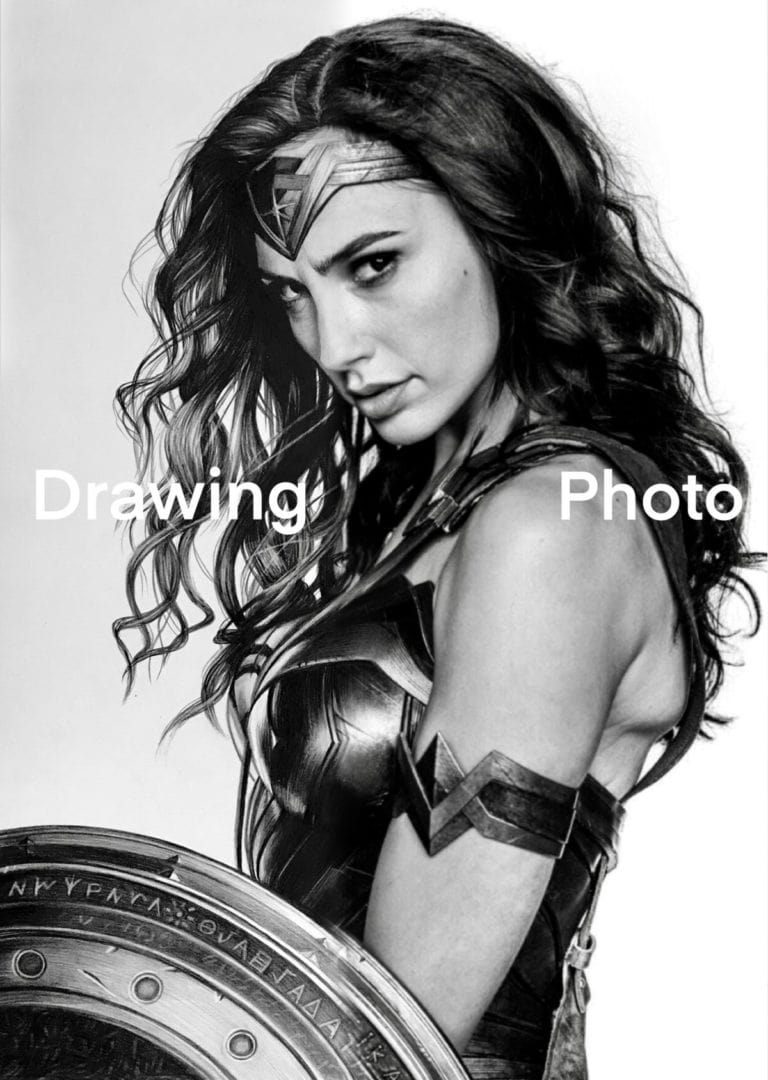 Generally, I was impressed myself with how this piece came out (imagine that! I am normally the queen of sarcasm when it comes to my artwork! Proof is my whole blog, example here) Everything was so effortless and I do not really have any secrets to share. Maybe the combination of art materials maybe the reference. BUT I filmed most parts of the drawing real time, so hopefully you can get an idea how I work.
And for those impatient, a timelapse video: