24th day of my 30 day 3D challenge, and I tried to model my currently favorite perfume, J'Adore. If you are a fan of Dior, you may notice it's not identical to the original perfume. This is because it was referenced by a 5ml bottle I got as a sample, and not the real deal. When I googled the perfume to check out the original bottle, it was only too late.
Never mind, possibly I wouldn't have been able to change a lot of things anyway, because just like yesterday, I still have trouble modeling liquid within glass. Weird and frustrating, but I have come to the conclusion that that's how it is in Nomad Sculpt. (For those of you who haven't read yesterday's post, the liquid is visible only at certain angles)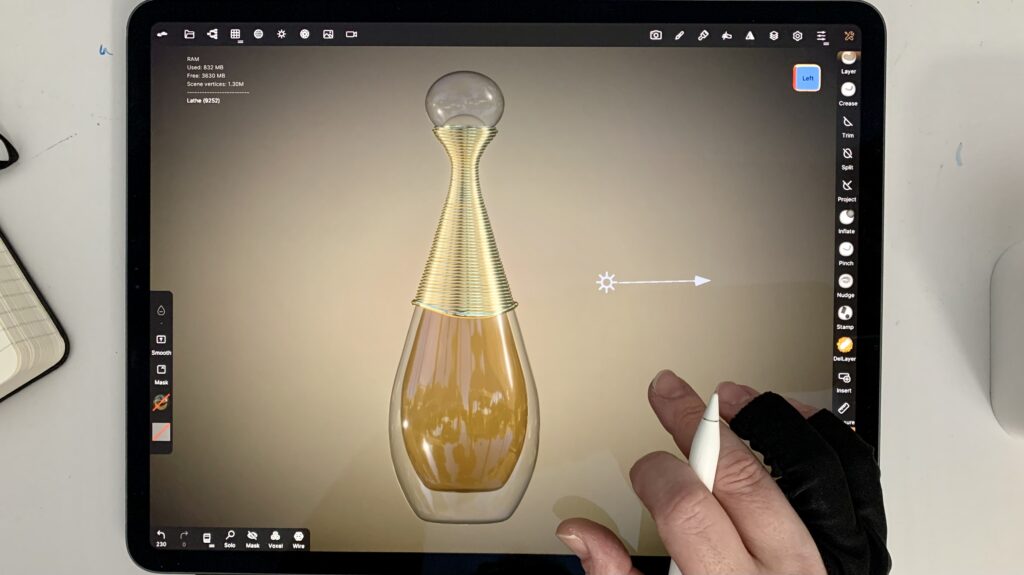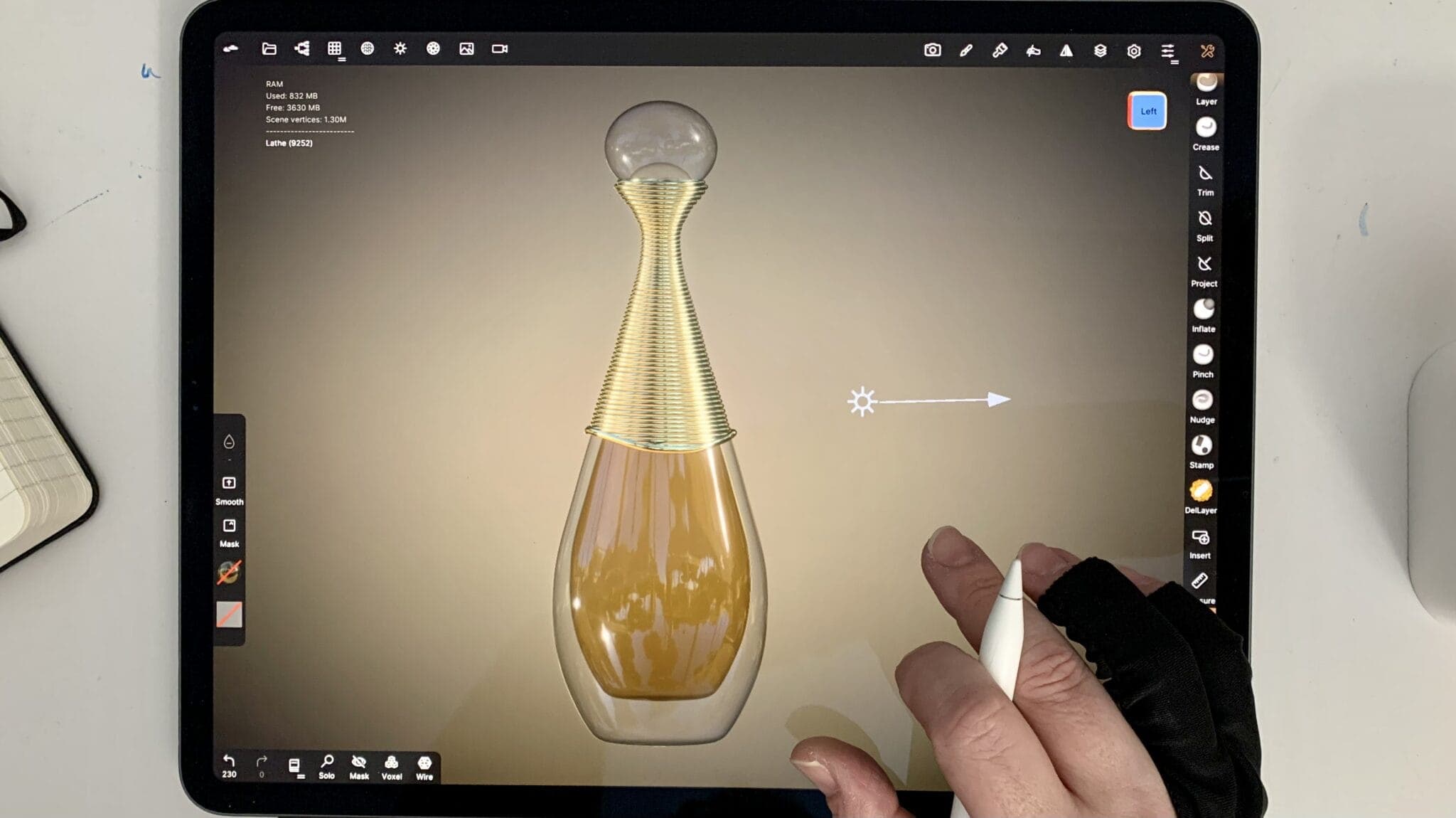 A fun project nevetheless, and by modeling the perfume, I really admired the original designer of the bottle. Genius! Not to mention I felt I was pampering myself. After all, perfume is all there is left, no makeup (damn you masks!), no fancy clothes (damn you pandemic!), no hand and nail care (damn you antiseptics!).