So, here's the deal. After a long (1-year long) break from Caran D'Ache Luminance colored pencils and from traditional drawing in general, I decided to give these pencils another chance. 
Because I initially wasn't impressed. The most annoying part was that everyone on the internet was raving about them, but I just couldn't make them work, no matter how hard I tried. (Mind you, I didn't try THAT hard, I actually only did a couple of artworks using Luminance. However it shouldn't be that difficult to get the grasp of them, they're just colored pencils after all…)
Anyways, I recently was commissioned to draw the ever-so-fabulous Evangeline Lilly. Because of luminance's superb lightfast qualities, and because a year passed and I had forgotten how it felt working with them, I decided to give the pencils another go. 
And nothing seemed to work.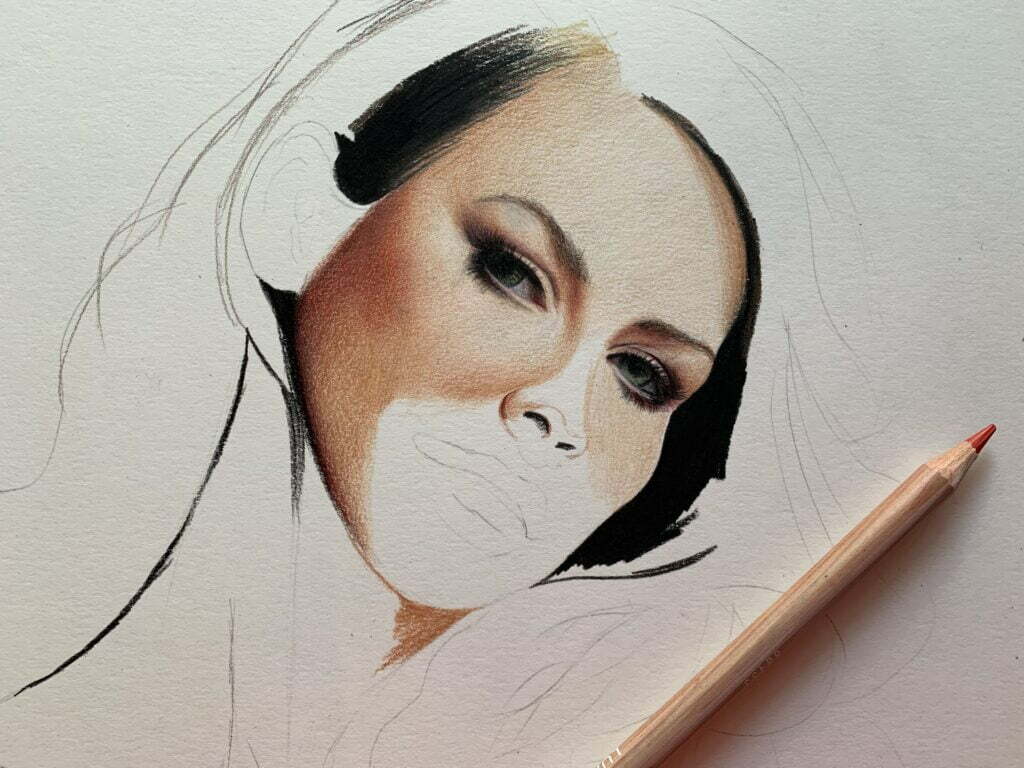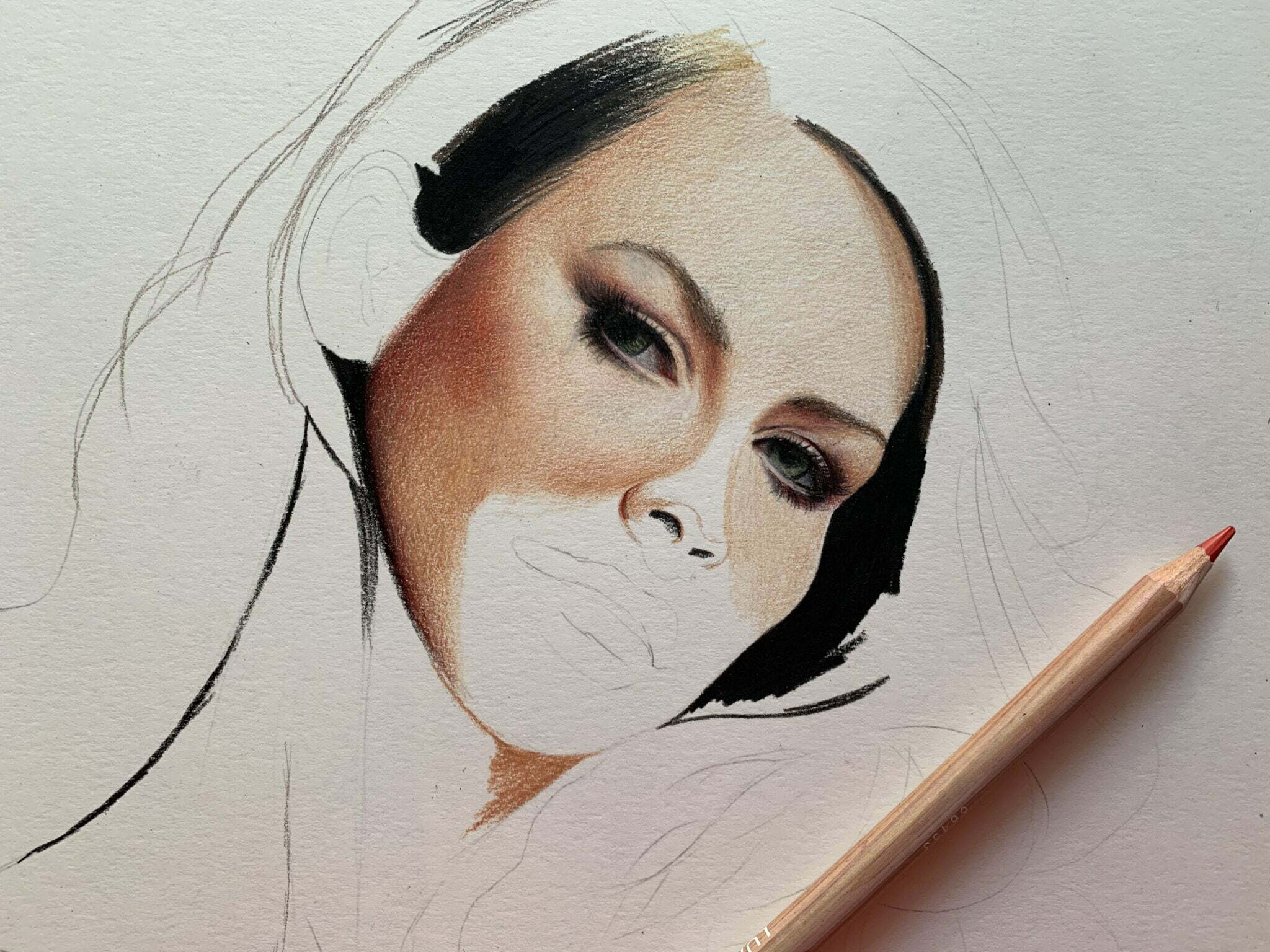 Funny thing is that I love everything about luminance: I love how they feel, I love how the pigments is layered on paper, I love the opaque vibrant colors. The only think I don't love is the … final result.

Texture, texture, texture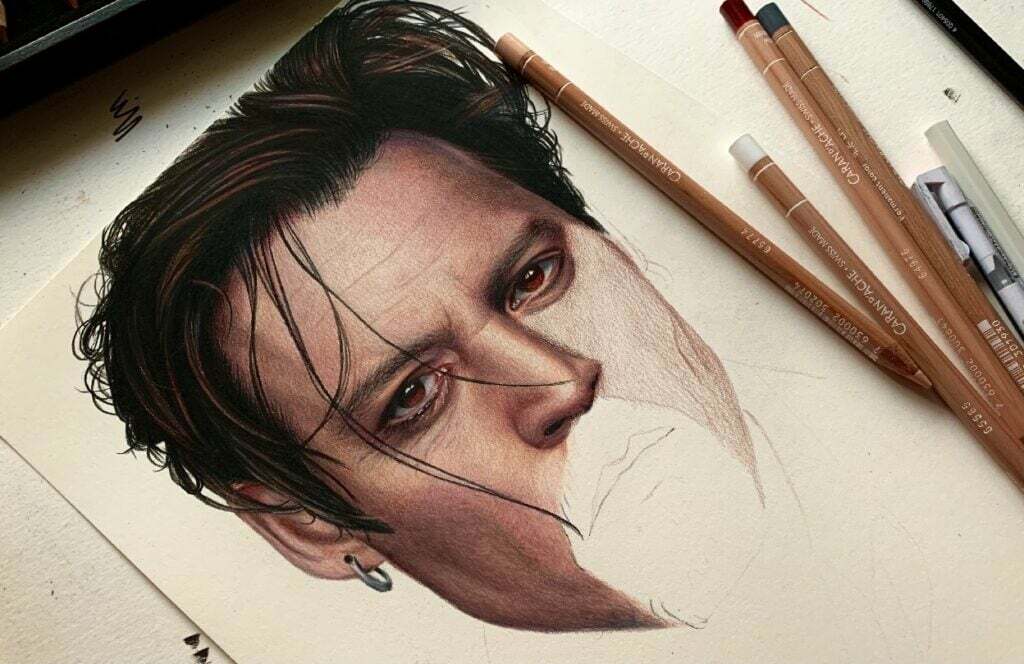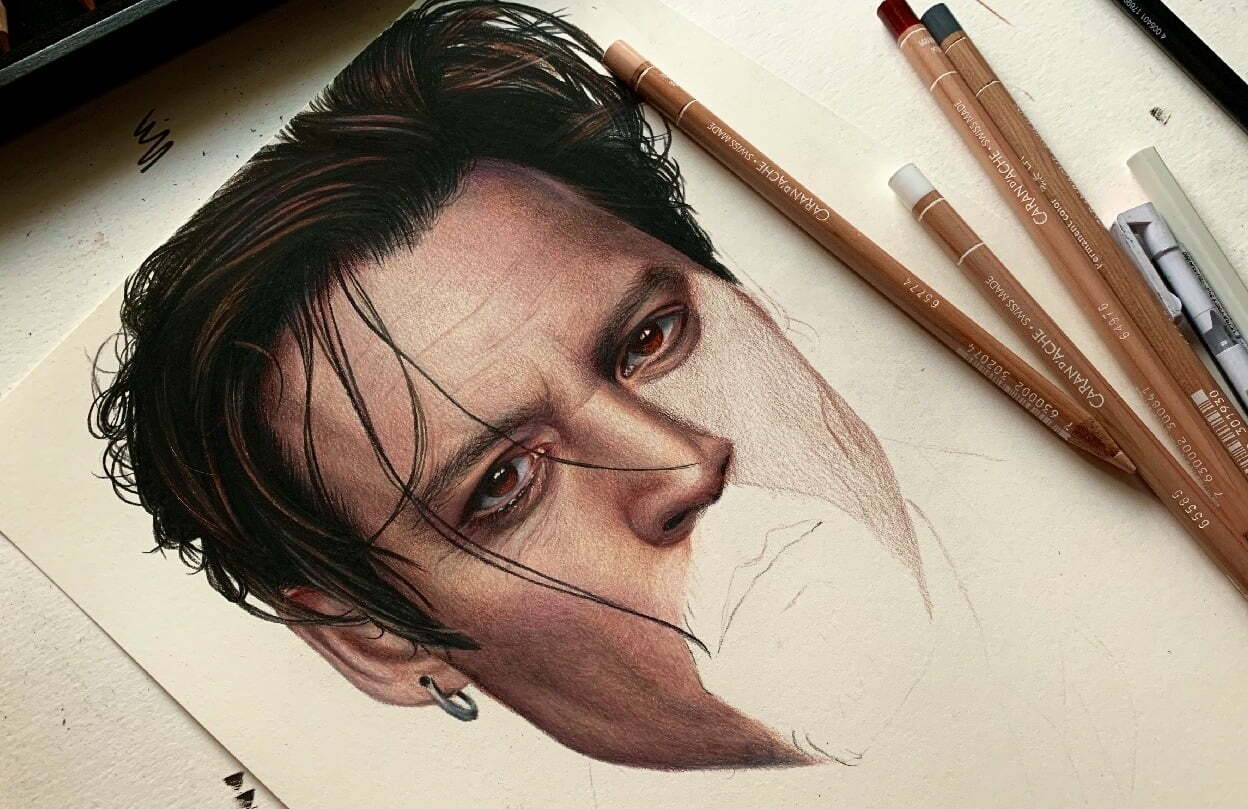 For some reason luminance looks way too gritty for my taste. That is kinda expected of soft wax-based pencils, but this is the first time I see a pencil create SO MUCH texture. Even for total weirdos like myself who love heavy texture, luminance looks way too grainy. Sure you can blend. But 1) I hate blending 2) blending can make your drawings look patchy at places 3) glare is so much, it is almost unbearable to the eye. XD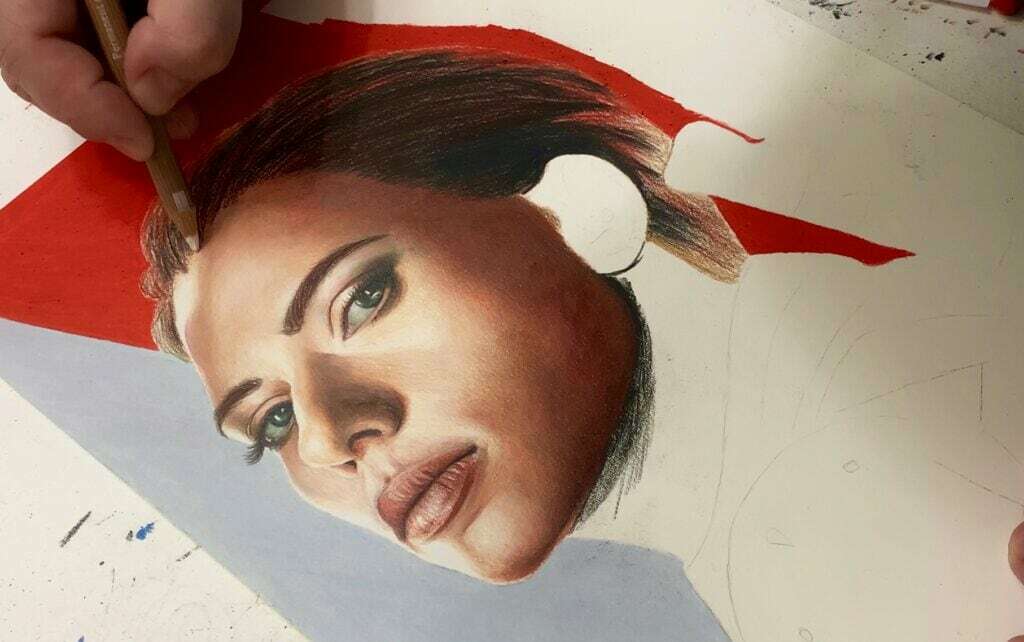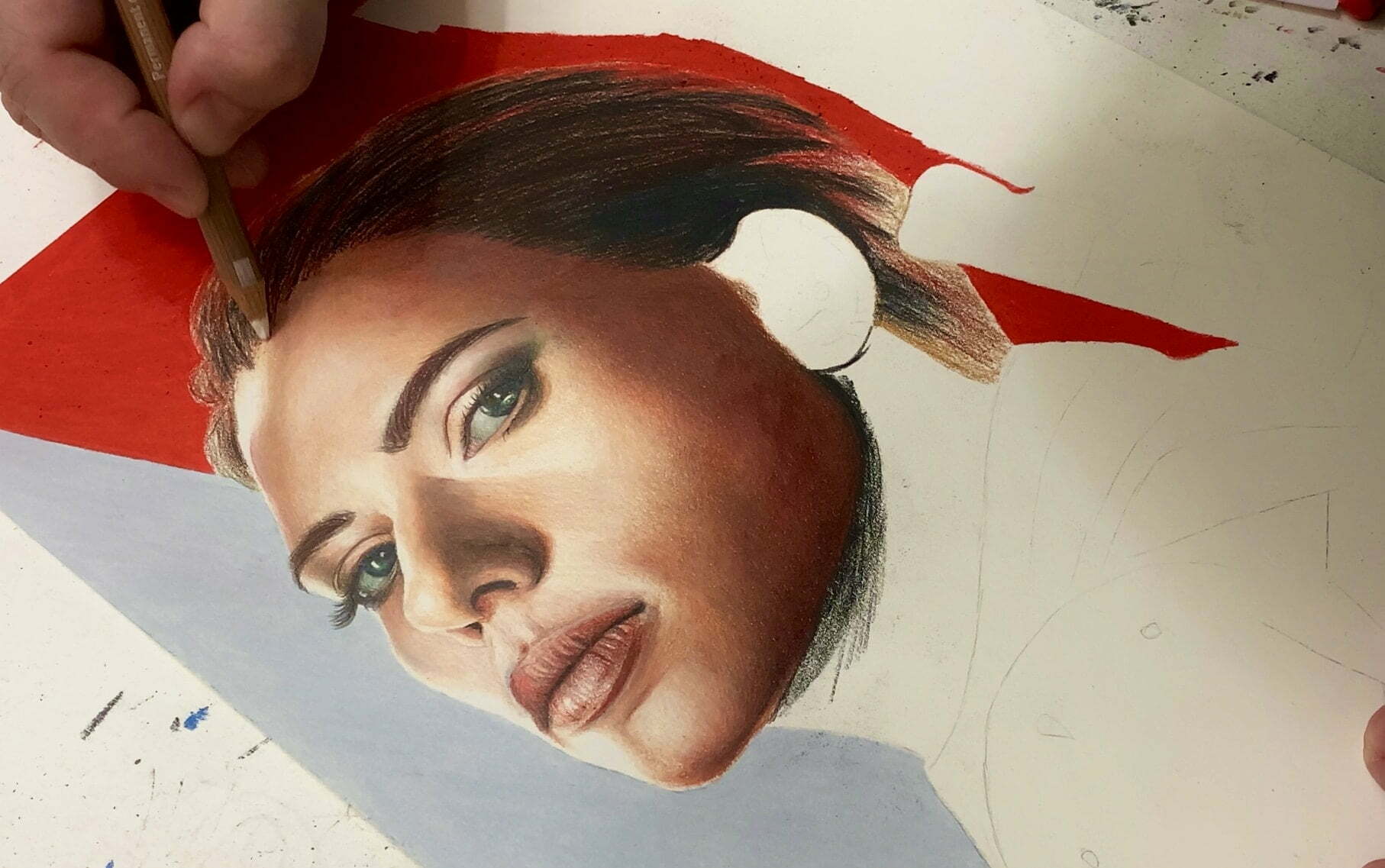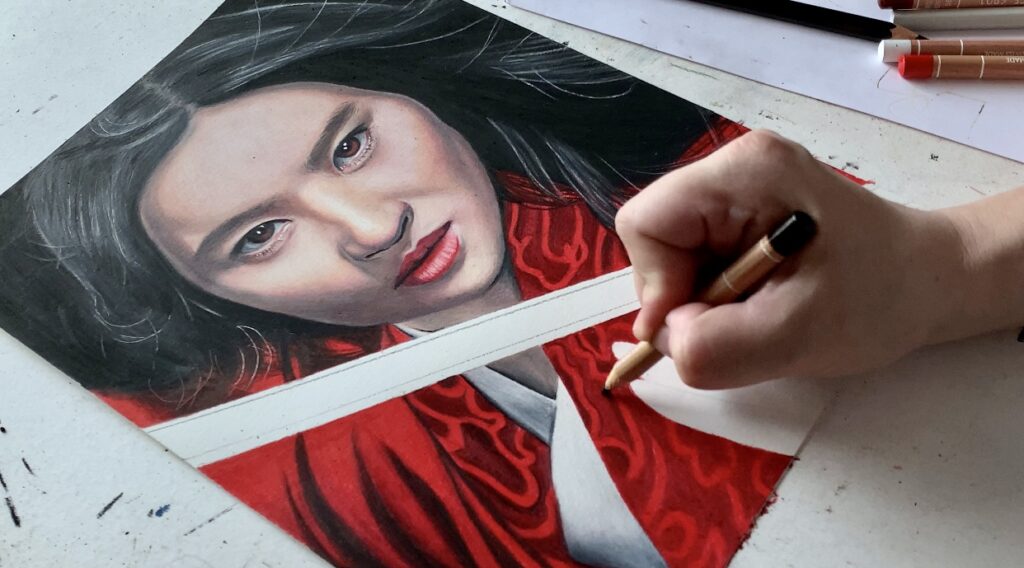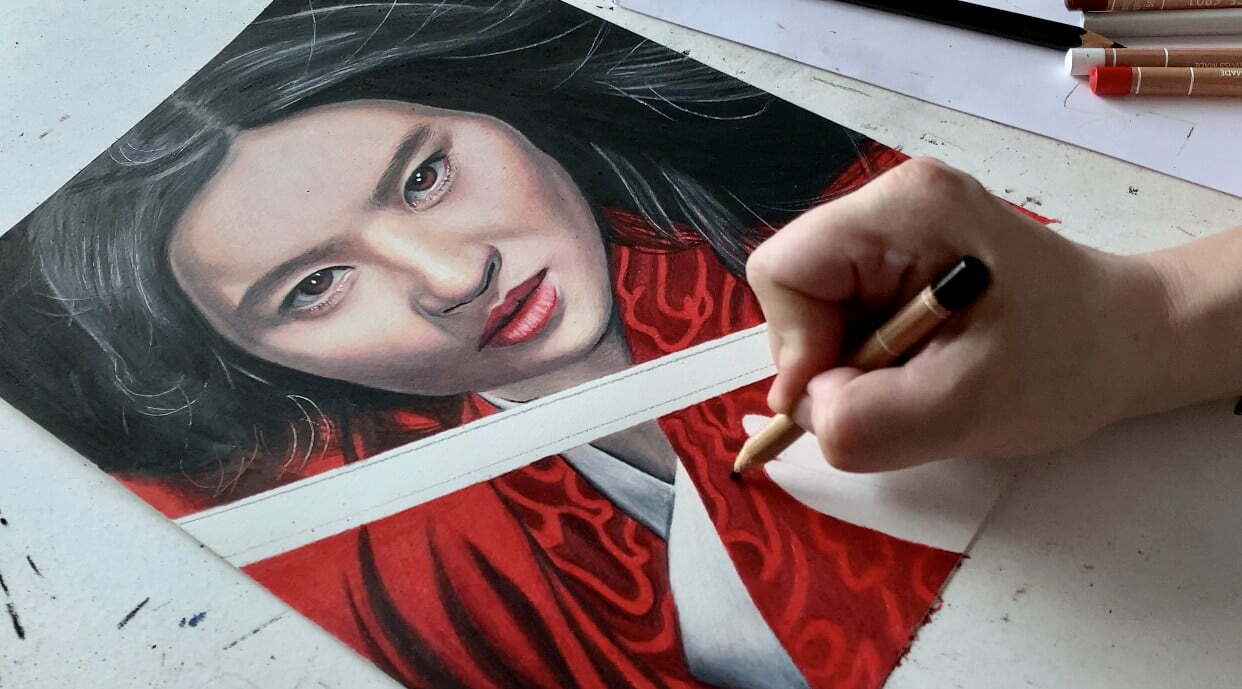 Layering
Another issue with luminance is that I cannot layer many colors, especially on smooth paper.  I feel that after a couple of layers, my paper cannot hold any more pigment. Once again, soft wax-based pencils tend to deposit more product on paper (just with a single layer, the color is super bright and saturated) but personally I want to be able to lay down as many color layers as I want. (generally I prefer to work with a limited color palette and countless layers, I find this method more precise than using countless, unrelated, different pencils)
… and a random disadvantage
I cannot keep the pencils sharp. The lead gets blunt REALLY quickly. For a control freak such as myself… that's not good, I need to sharpen them all the time. Subsequently I have to restock used-up pencils all the time. Not convenient, especially considering the ridiculously high price tag.
In short… I scrapped the original drawing of Evangeline Lilly. And started fresh using my favorite pencils of all time faber-castell polychromos. I guess you can see the difference.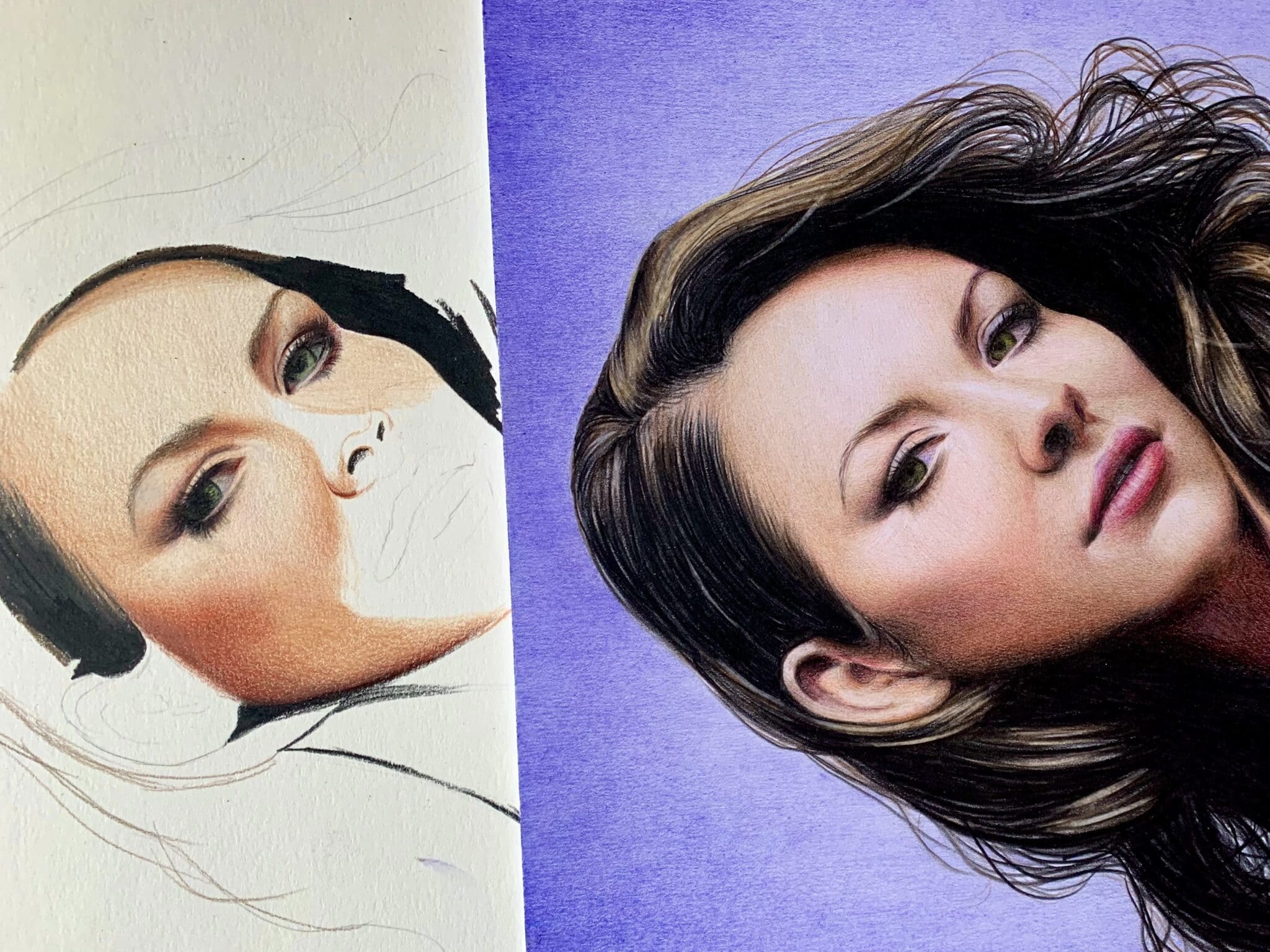 DISCLAIMER: So, yes friends, I just cannot make luminance work for me. Don't get me wrong, they are superb pencils. But considering the hype around them and the ridiculously high price tag, I expected them to solve all my drawing-related problems. XD Which is a reminder that one shouldn't rely on materials so much. Constantly striving to improve your skills is more important than hunting down the "perfect" pencils, paints, software, you name it. A pencil won't make you draw better. (Unfortunately!) In any case, if you are curious about my favorite materials, you can find them here.