I'm totally obsessed with everything related to the Pirates of the Caribbean: Johnny, the movies, the music… everything. Naturally I tend to do a Jack Sparrow drawing every now and then. So, I felt quite brave the other day and decided to share my progress throughout the years with a "draw this again" post, since they can be helpful and inspirational. 🙂
Jack No 1
Year: 2012
Materials: a couple of graphite pencils, don't remember which, as I was just starting out at this time.
Paper: plain paper
In fact this one was done on the last page of my notebook. Drawn quite clumsily but I was really proud at that time! (Facepalm)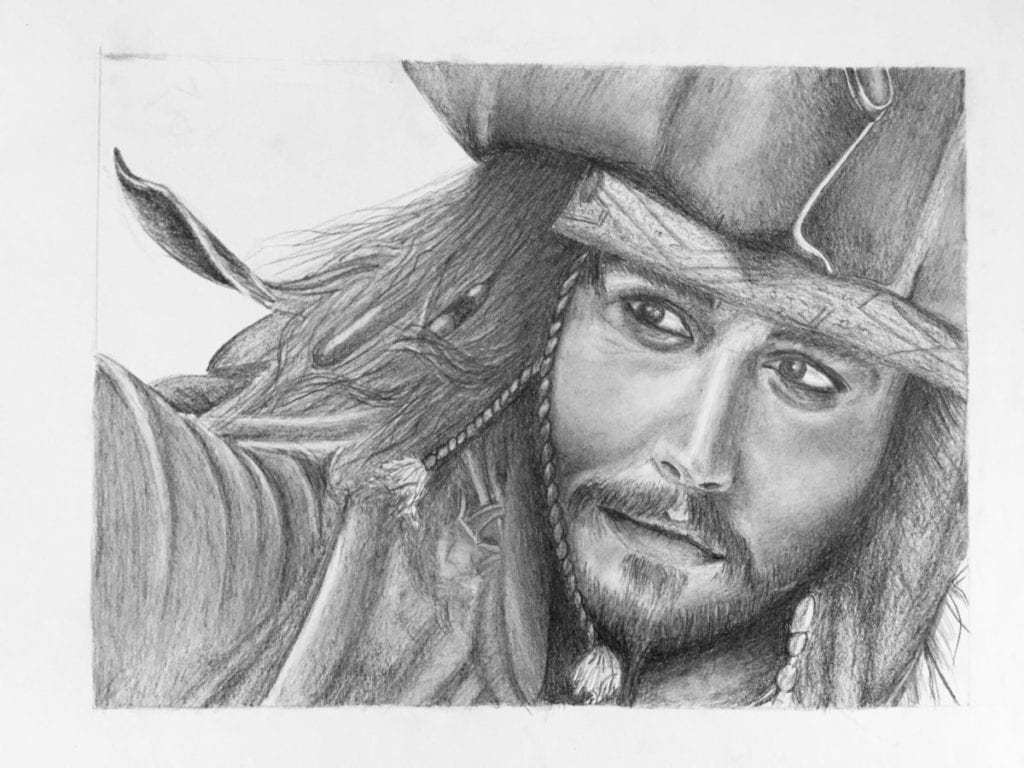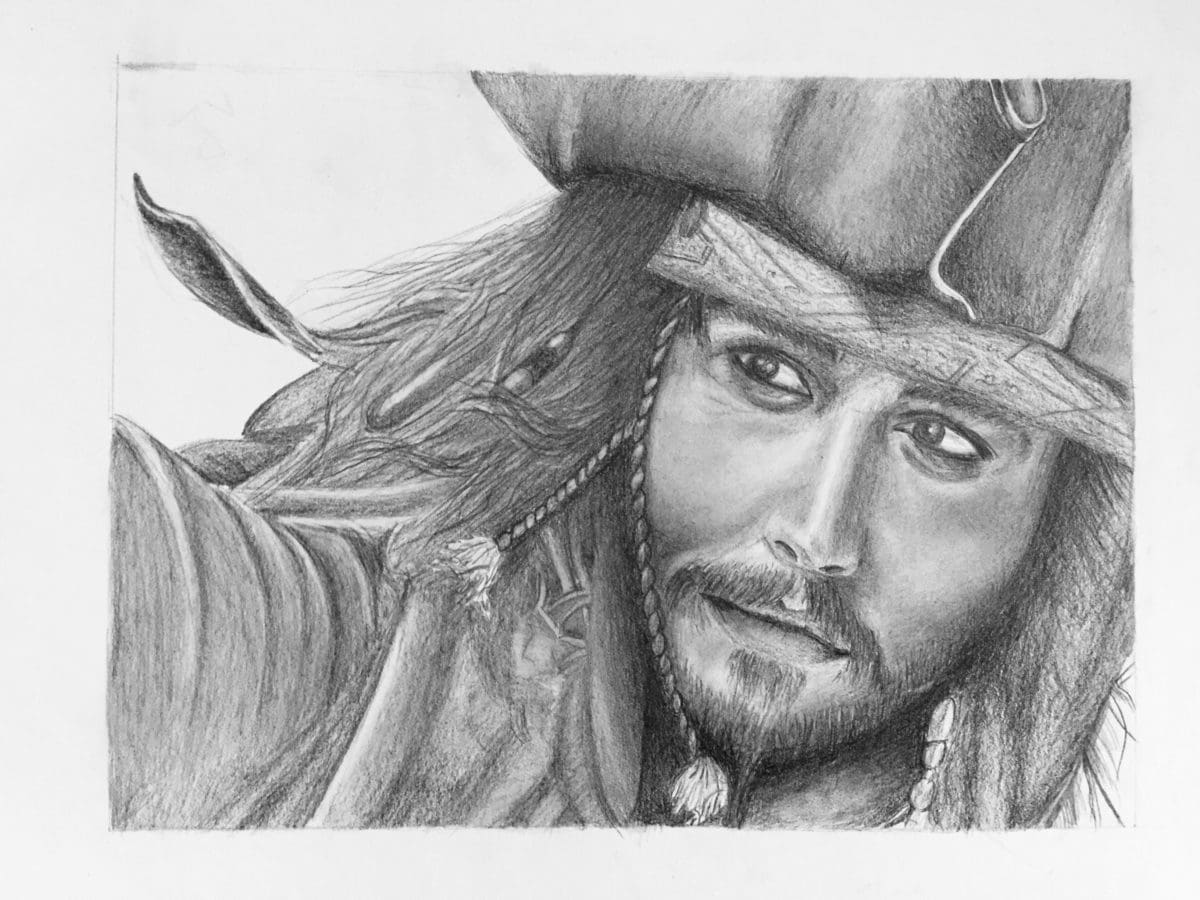 Jack No 2
Year: 2013
Materials: B to 8B mars lumograph graphite pencils
Paper: Windsor & newton smooth surface cartridge pad 230gsm
In early 2012 I took drawing seriously as you can probably tell! My work improved dramatically.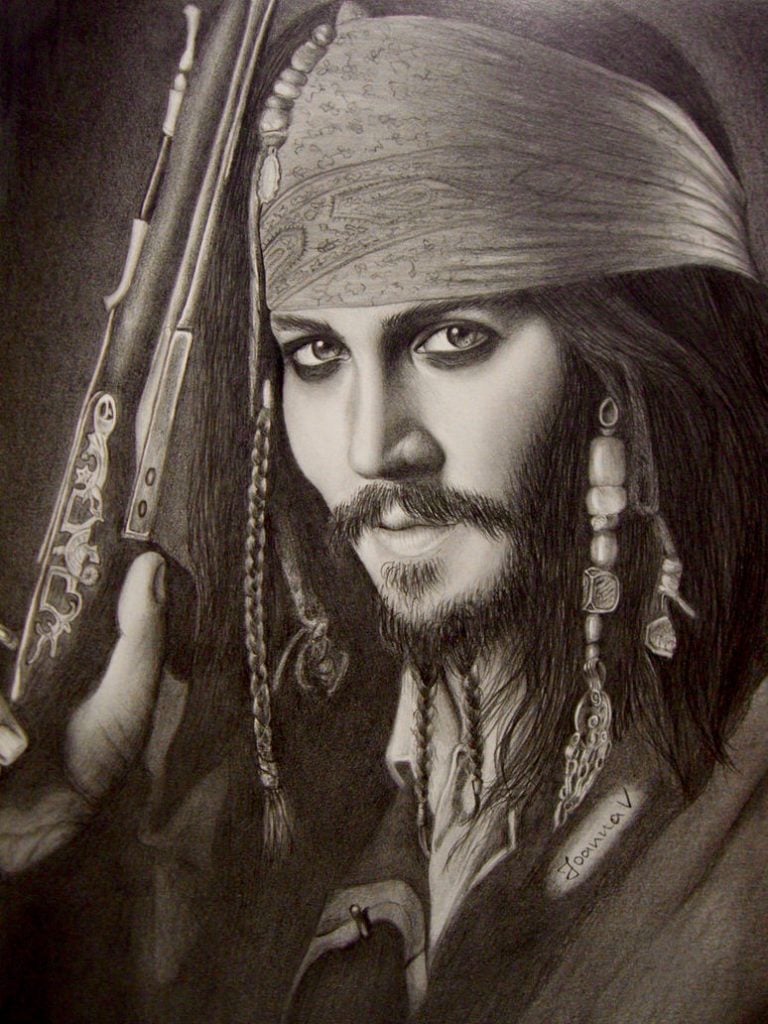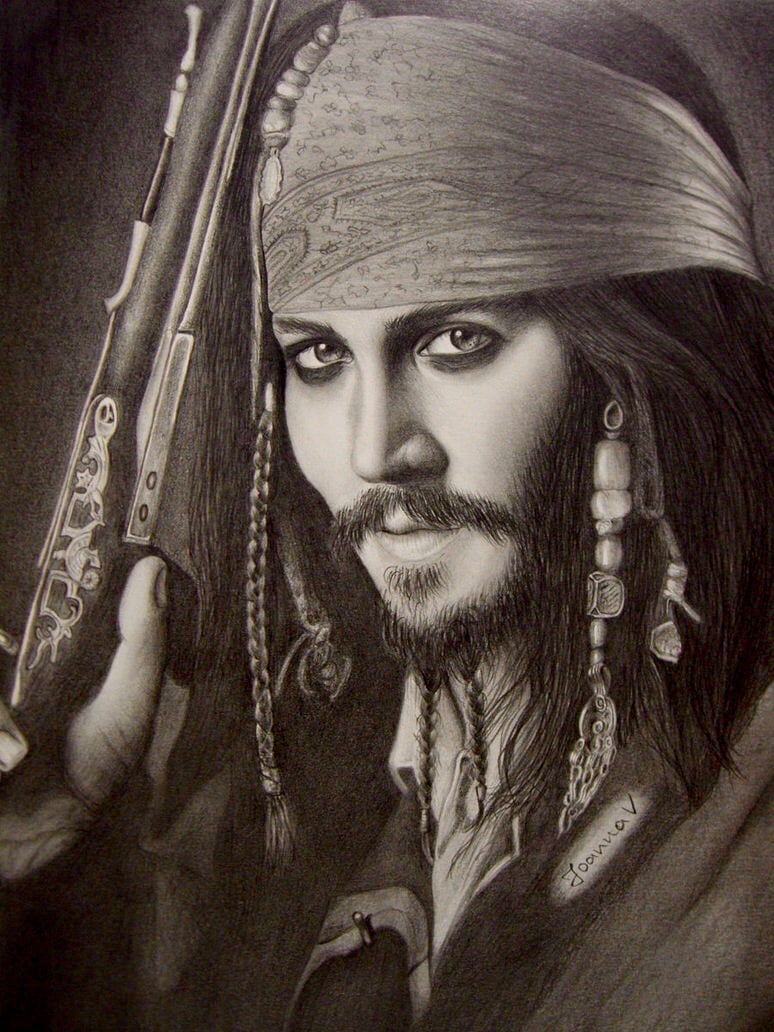 Jack No 3
Year: 2015
Materials: prismacolor premier colored pencils
Paper: extra smooth Bristol board
In 2015 I began using color. This is the exact same Jack I did back in 2013, drawn with colored pencils instead of graphite.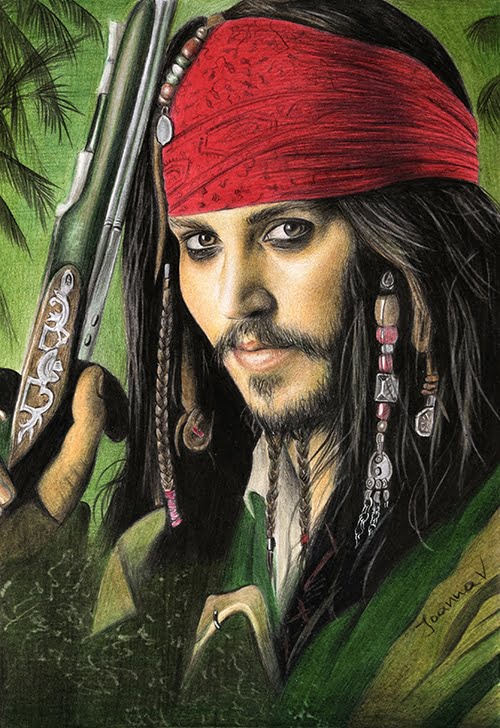 Jack No 4
Year: 2017. It is becoming a tradition every two years!
Materials: Faber-Castell polychromes colored pencils
Paper: Extra smooth Bristol board
From 2015 to 2017 I didn't have the chance to practice as much as I would have liked. However, I think my art evolved anyway. I now feel more confident using color.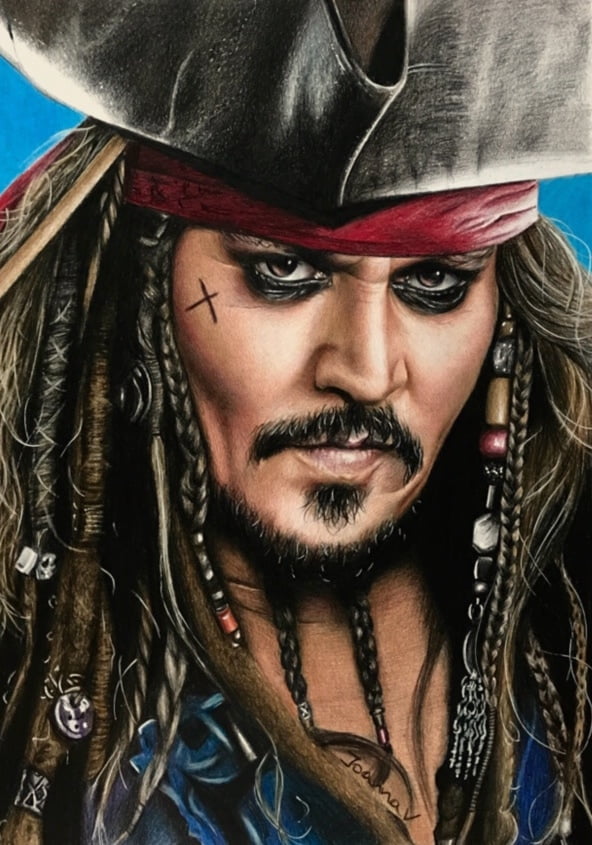 There are also video links for the last two drawings:
Long story short: There is no limit on how far you can go. If you do what you do with love, honesty and respect, you can achieve anything.
Would love to see your progress through the years! Share your "draw this again" photos please!
And keep in touch, for the next Jack. 😉