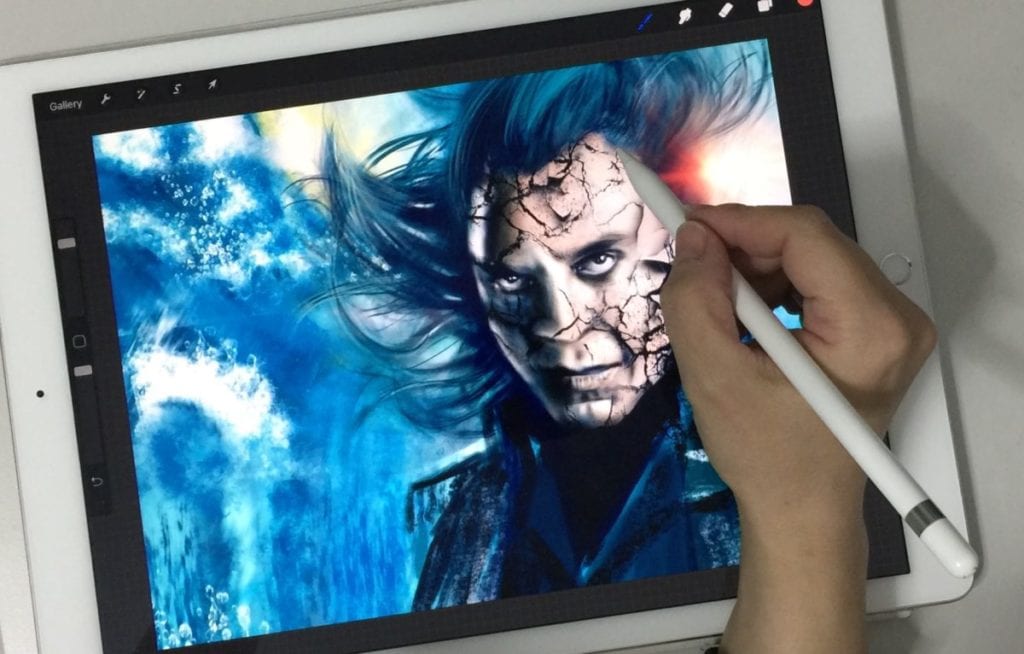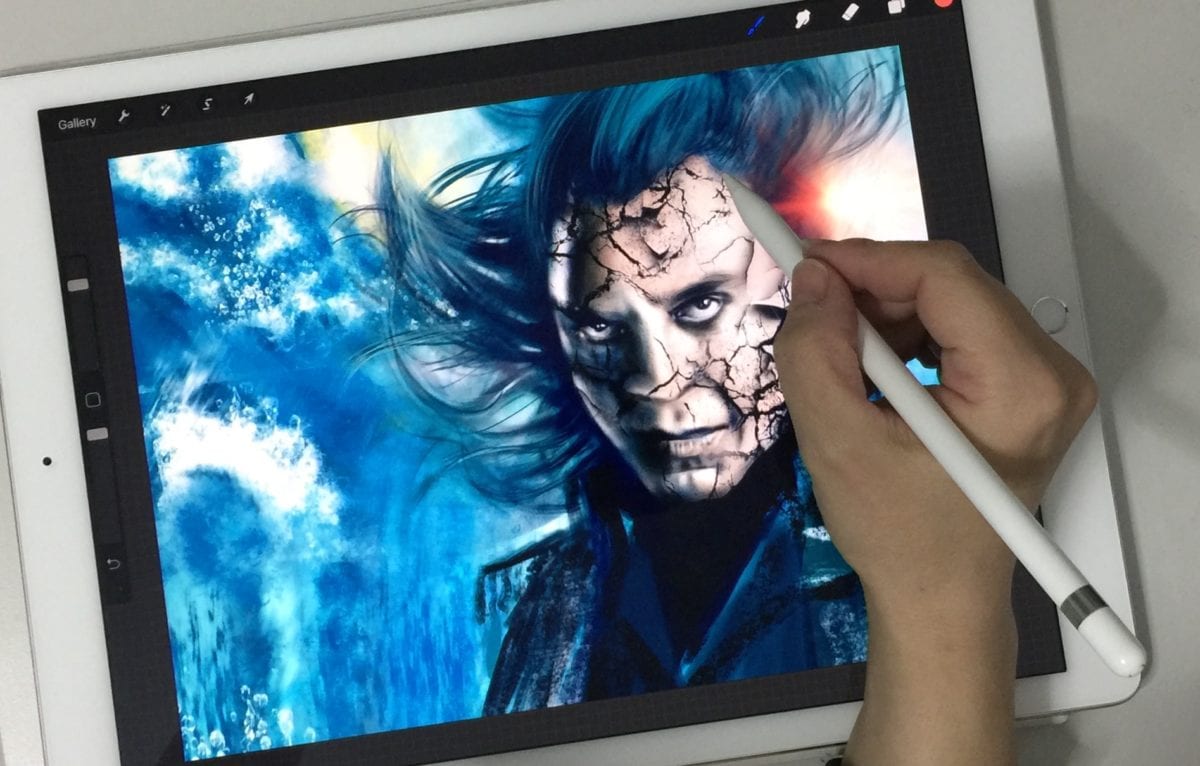 Painting Javier Bardem as Captain Salazar today, and demonstrating how to use my custom crack (and other) brushes in an artwork. Pirates of the Caribbean 5, aka "Dead Men tell no tales" was an amazing movie and the least I can do is pay a small tribute. 🙂
Like most of my digital works, painting was done in procreate app, on iPad Pro, with Apple Pencil.
Palette – Block Shapes
Unlike the rest of the Pirates of the Caribbean movies, "Dead men tell no tales" is a lot cooler. (??) Got you, right? I just mean that movie art is on the blue side of the spectrum. Which I always found extremely difficult to work with, so I was quite nervous about this one. I chose a super cool palette (I know, right??! 😉 ) and started blocking basic shapes.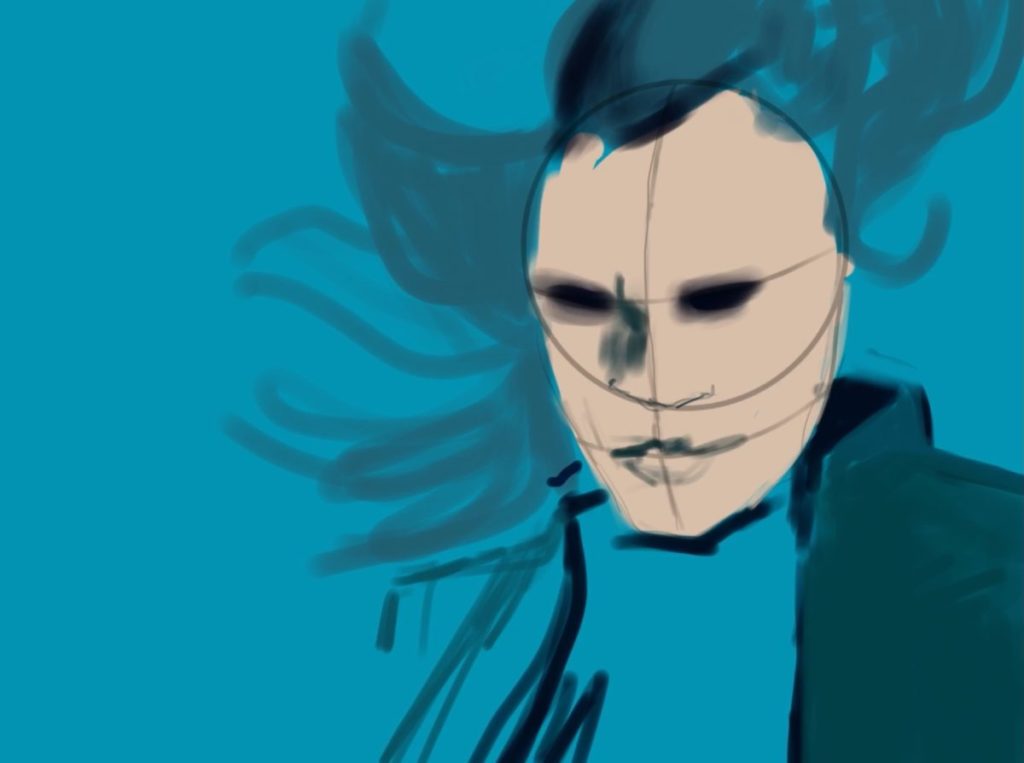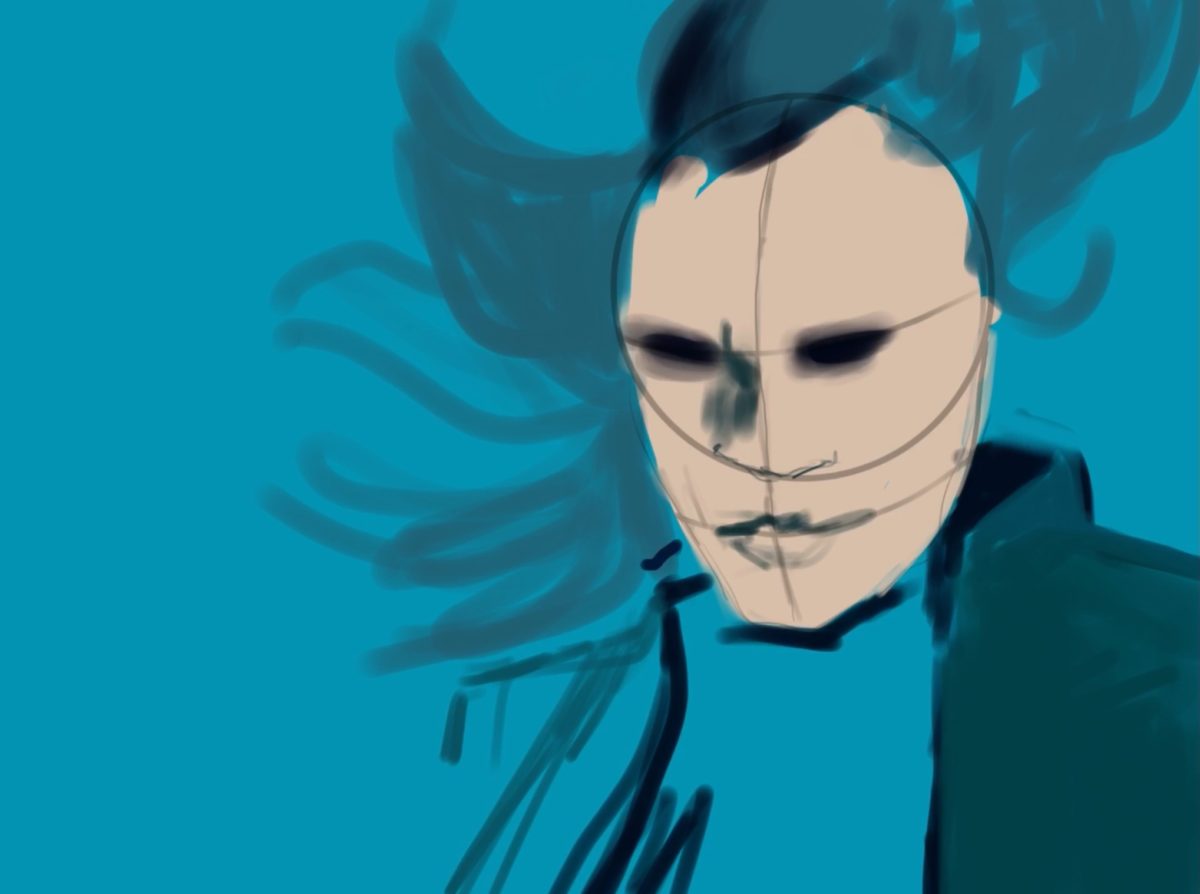 Basic Shading
Then I focused on getting his features right, and I also did some basic shading.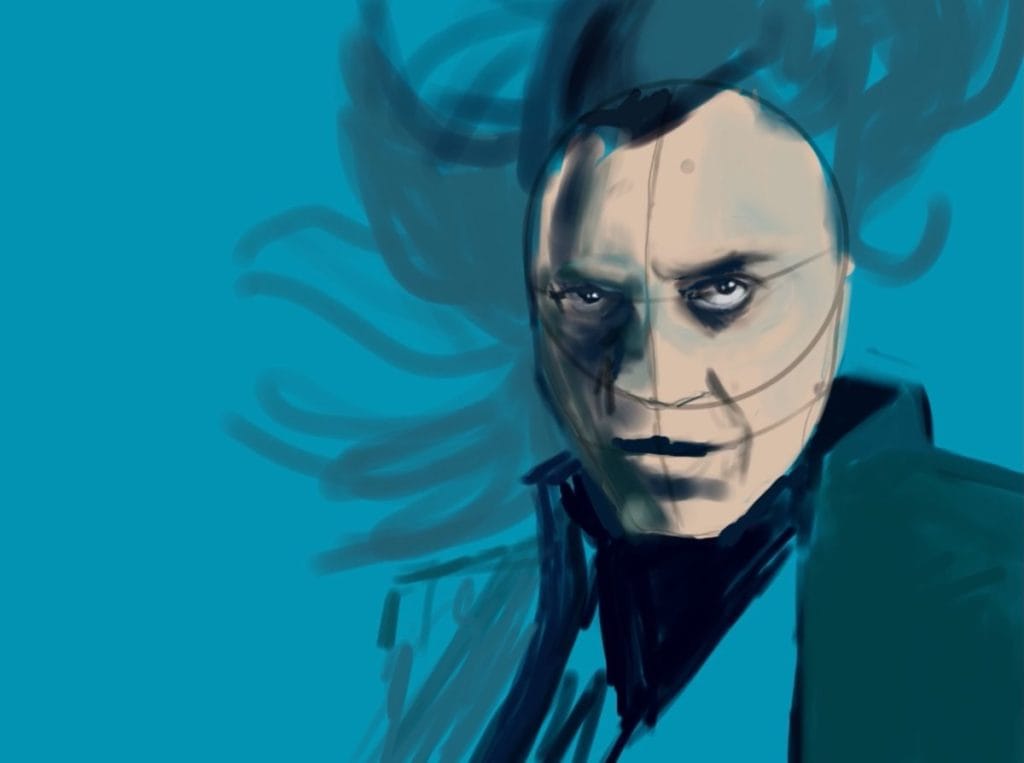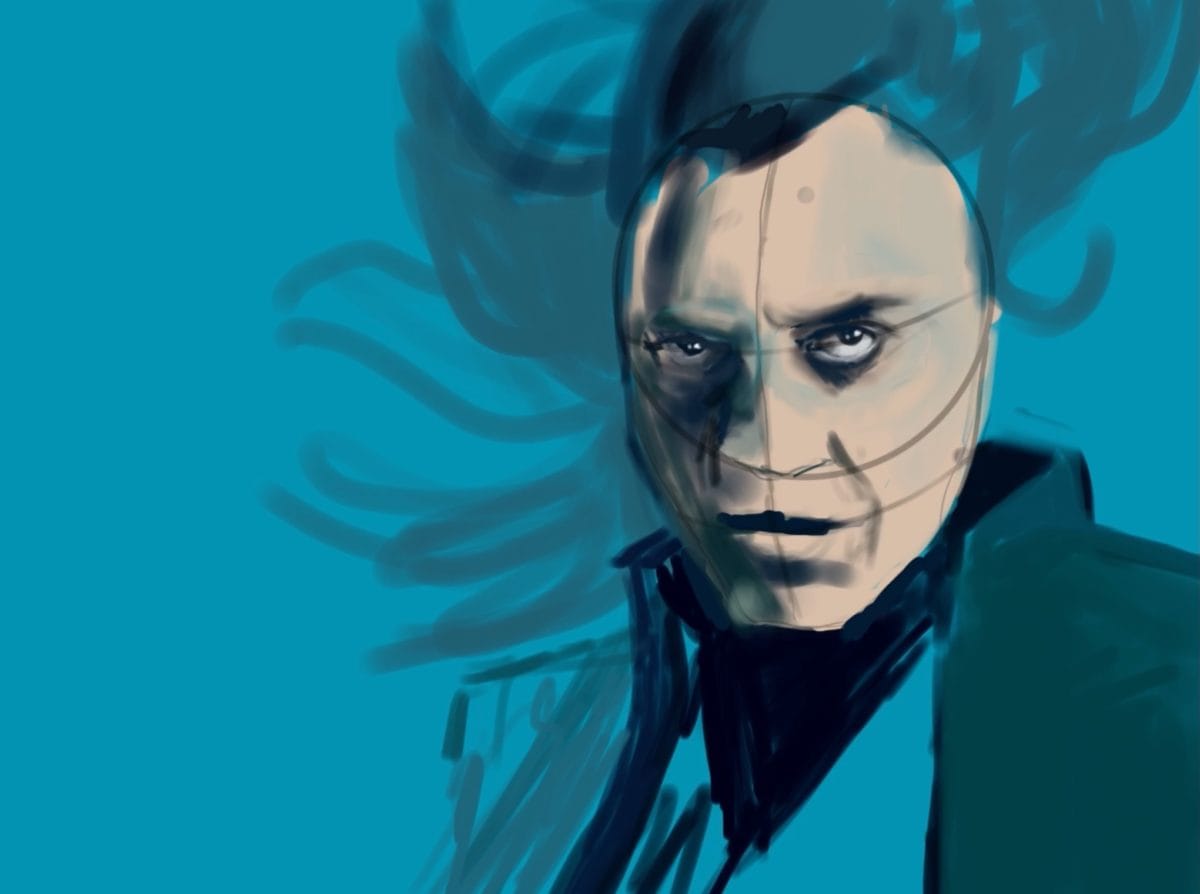 Background
Next comes the background. Painted it super quickly (using my galaxy and water brushes) so that I have a basic idea about the piece as a whole, since a background can change an artwork completely. What I normally like to do is paint a messy background, then blur it, add a new layer, paint a messy background, blur it, etc, etc, etc, each layer becoming crispier, until I am satisfied. I find that this is the fastest way to make decent backgrounds, works ideally for lazy people like myself who don't want to paint for hours!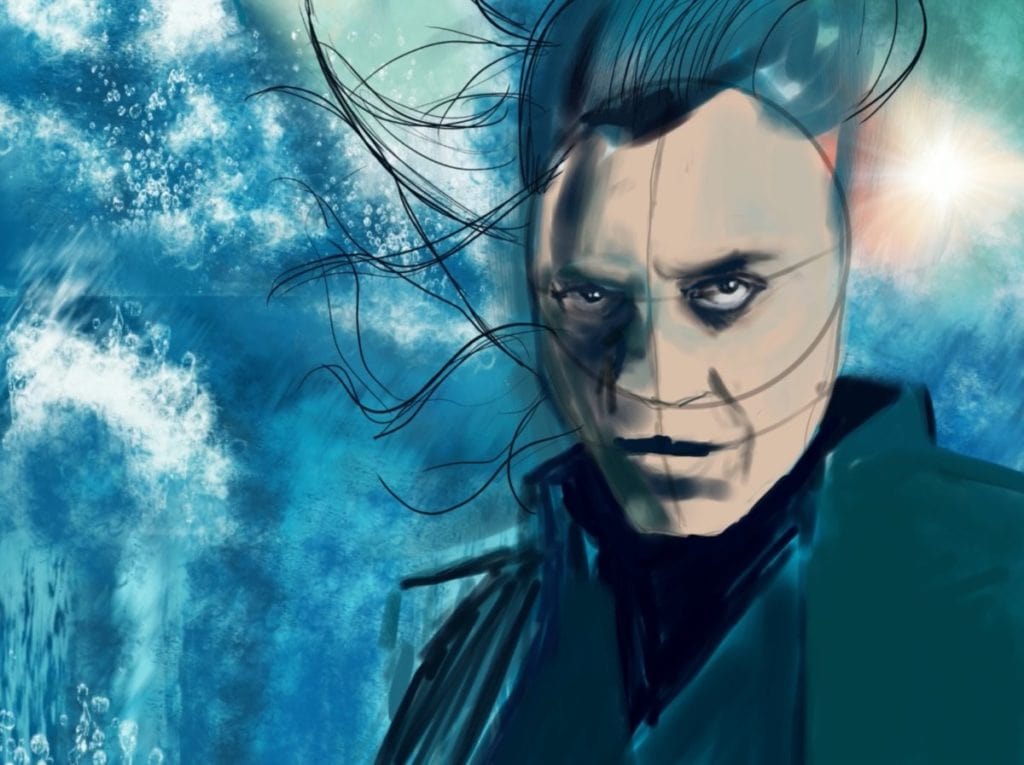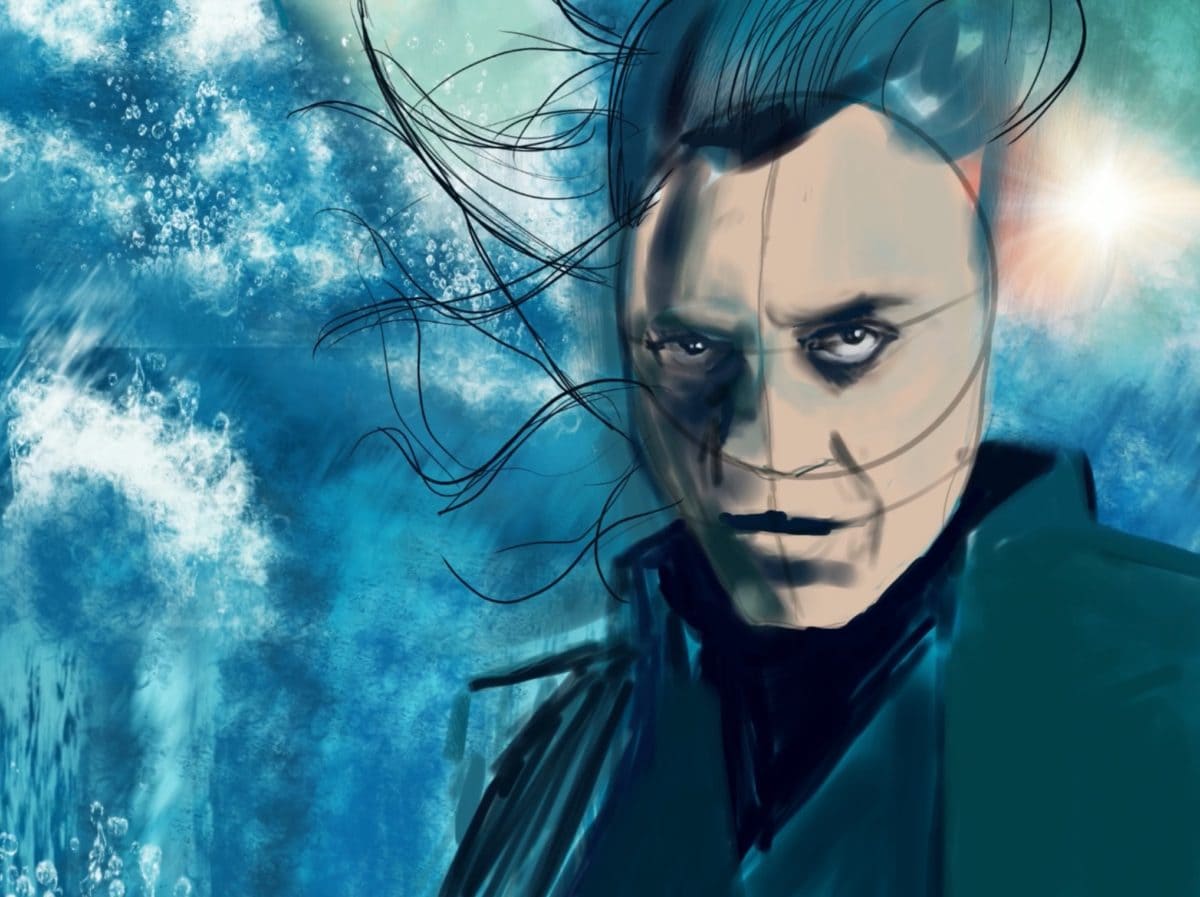 Hair
Then it's hair time! Or shall I say… sc-hair time? 😉 Added the hair and tried to make it work with the rest of the piece. Took a few tries.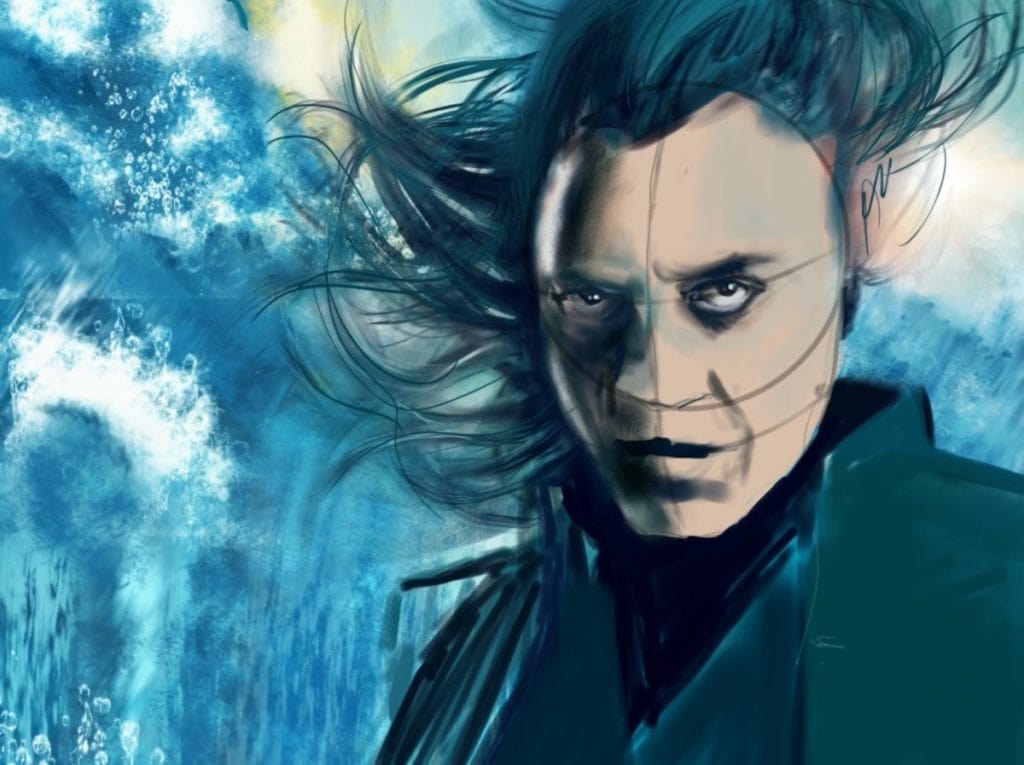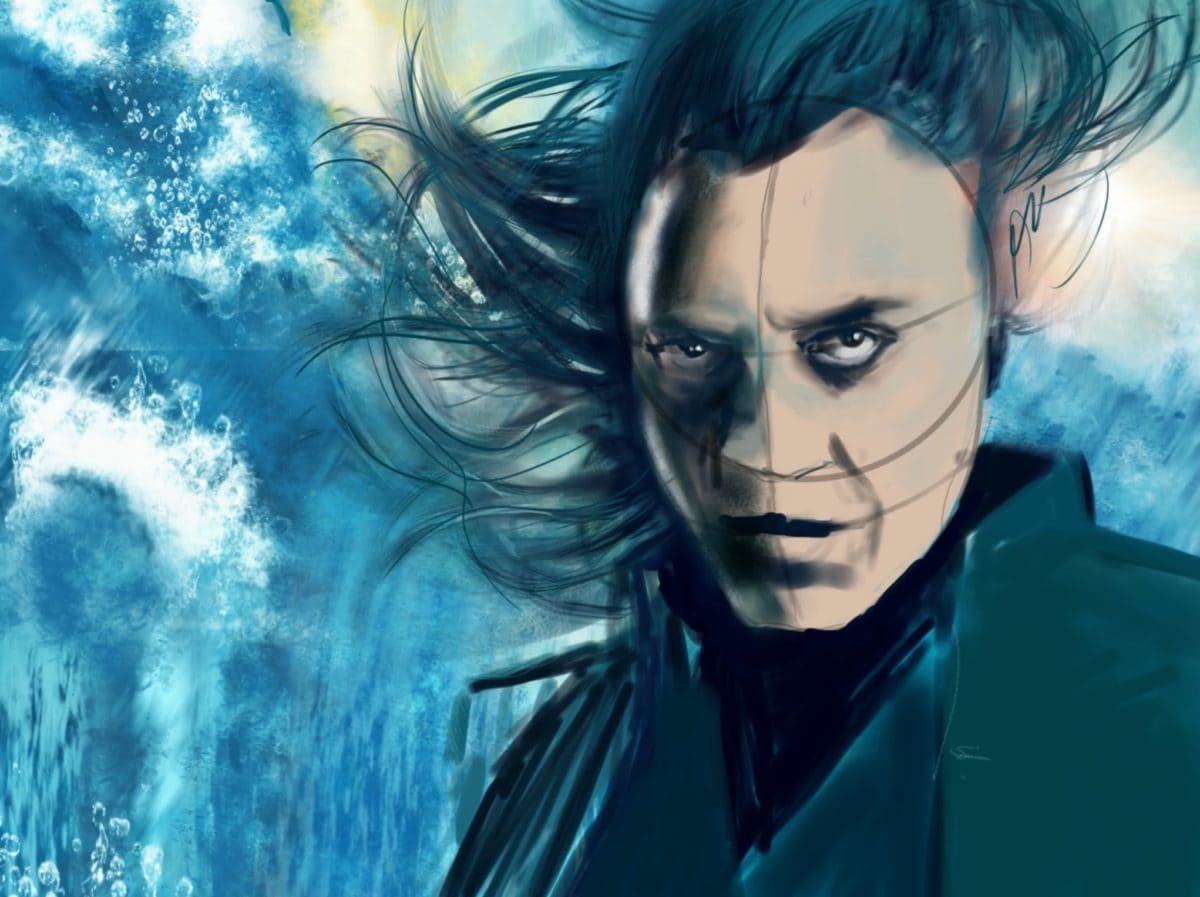 Cracks
Time to … crack some magic! 🙂 🙂 After rendering the skin (more details on this post) I added the cracks with custom brushes. (You can get them here) They are so well-made (after all they are by me! 😉 ) that I only need to stamp them, I don't do anything else to make them work. I also tweak the colors at this point, to make all these blues work well together. Et voila, the piece is done.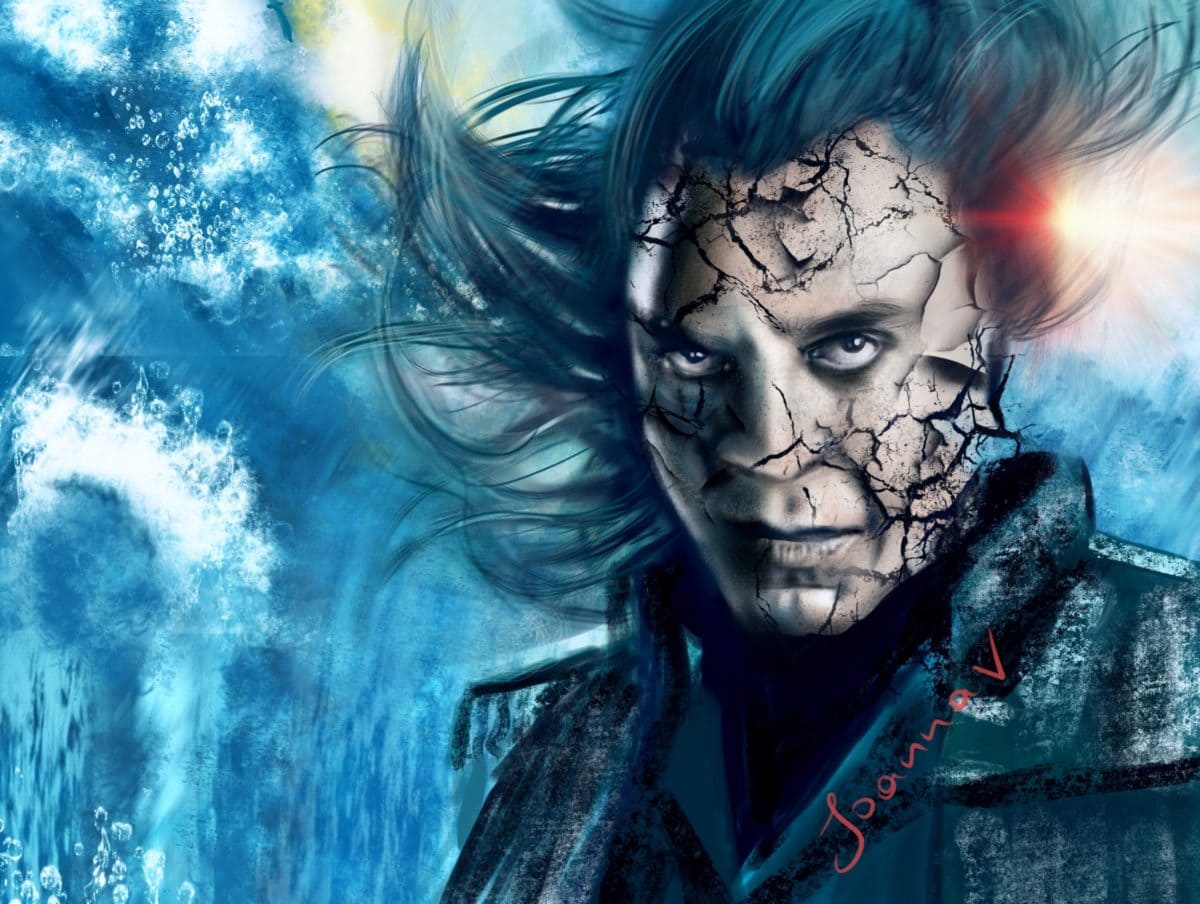 There's also short demo on my YouTube channel:
Aaaalso, as regards video editing, I used for the first time LumaFusion, instead of my trusty iMovie. I can't really say which one I prefer, at least not yet, but Luma lets you use custom fonts, so yeah! Will be using my own fonts from now on! Stay tuned for more news on fonts, iMovie and Luma! xoxo