14th day today of my 30 day 3D challenge. A special day (but of course, aren't all days special in their own way?) since I tried many new things, namely hard surface sculpting and creating intricate designs via stamping. With mixed results, but oh well, c'est la vie!
I am just beginning to see the potential and the limitations of the app. One thing that is bugging me is that there's no precision when you want to do … well, precision things! There's no way you can be accurate, all dimensions, angles etc are approximate. This is expected, since Nomad Sculpt is a sculpting app (obviously, hence the name) not a design app. The problem rises when you want to sculpt something that is more on the design side, something more geometrical. Just like a hammer! In that case, you need to improvise and pray for the best. Or maybe add a 3D design app to your workflow. (If I do, I'll let you know!)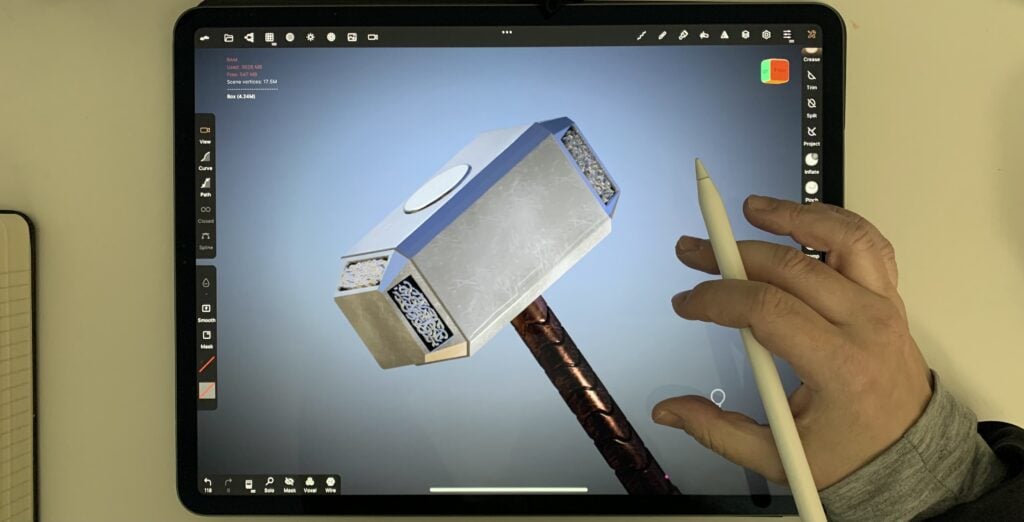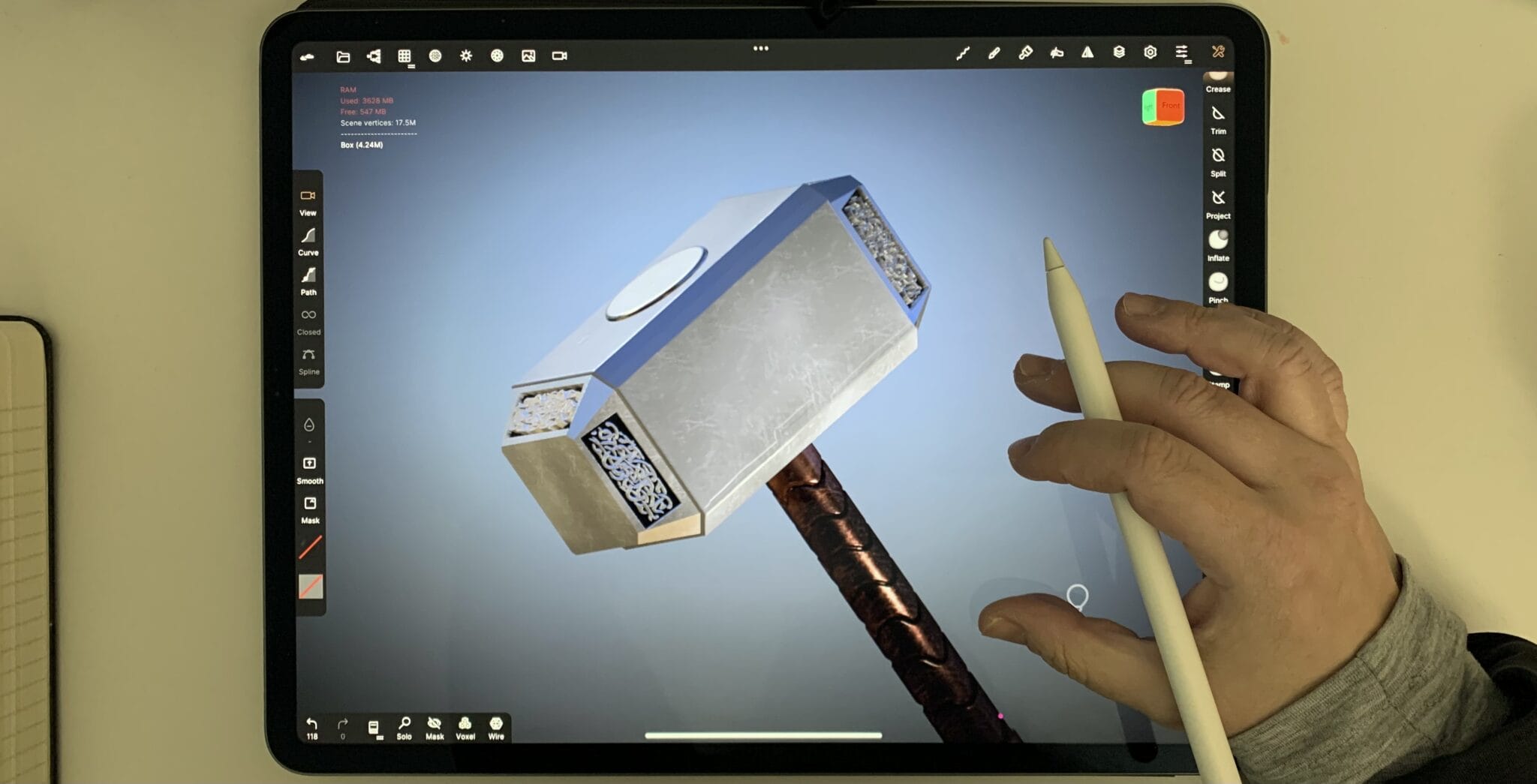 Generally, I'm happy with today's results. This doesn't mean that I did not have problems. I will skip the part where I had no precision when cutting hard surfaces, and go straight to stamping. I mentioned before that the key with sculpting apps/programs is using as few vertices as possible. Sometimes, however, it is impossible to stay low. Here for example I wanted to transfer the design below on the hammer. (The design was drawn digitally on ipad pro, in procreate app, then it loaded as an "alpha"on Nomad Sculpt)

In order for so much detail to be visible, working on low res was no possible.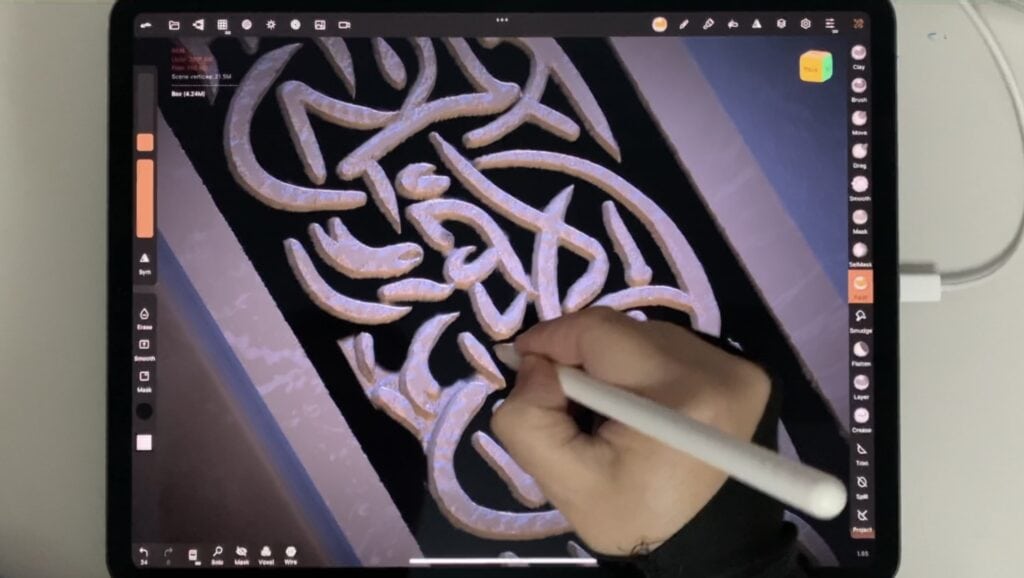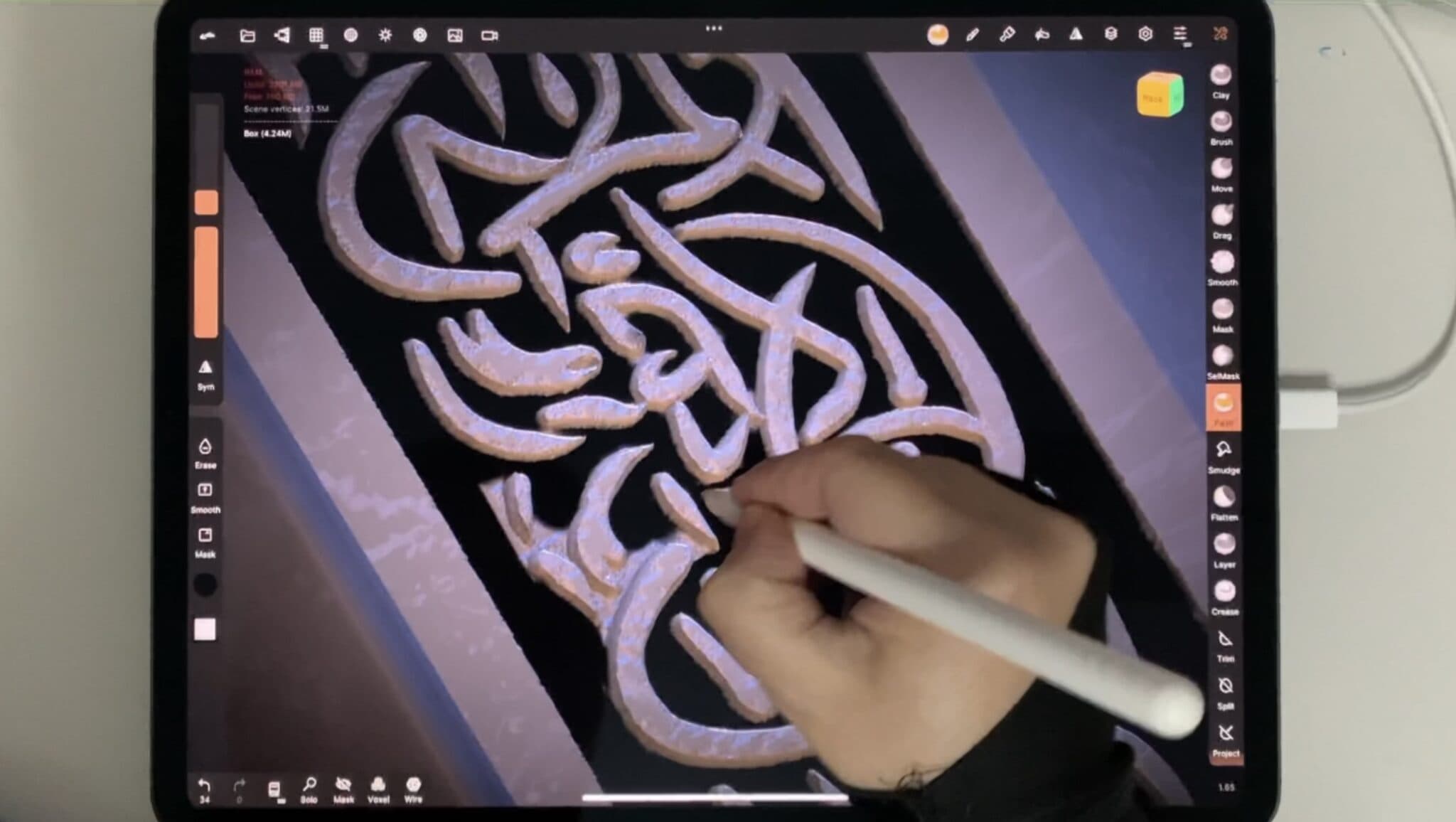 However, when I switched to high res, the app was crashing all the time. It was the second time I had this problem. The first time it was my own mistake. Today, however, I was furious not being able to go as high res as I needed. I wonder if this had something to do with my ipad (ipad pro 2020) and whether ipad pro 2021 and M1 chip would solve the problem. What I can promise is that I will try to make the most out of my ipad!