9th day today of my 30 day 3D challenge.
And today's work is (drumroll please!) Olaf from Frozen. My main personality trait and my one and only superpower is that I never give up. On day 3 of this challenge I attempted to sculpt Olaf, with hilarious results. Back then, I had no idea how difficult working on 3D is, for some reason I thought I would nail Olaf, even though it was my third day working on nomad sculpt app. (Now I'm nine days in, and I sound like an expert, Gosh!) But of course, my "failure" was bugging me, I could not rest. So today I attempted to sculpt Olaf again, and kinda succeeded. 🙂
The more I get into the challenge, the more time it takes me to finish a project. Partly because I choose more complex subjects and partly because I now pay more attention to detail. If I keep up this pace, I will start splitting a project into multiple days. Inevitably. In any case I will be sharing my progress here, daily.
Anyways, today I felt like a professional 3D artist, as I pretty much worked the way professional 3D artists work. (As far as I know, or as far as I researched.) I chose two images of Olaf, one in front view and one in side view, and worked all the way to build the 3D model. I am showing the hand-drawn sketches here, to avoid any possible copyright infringement issues.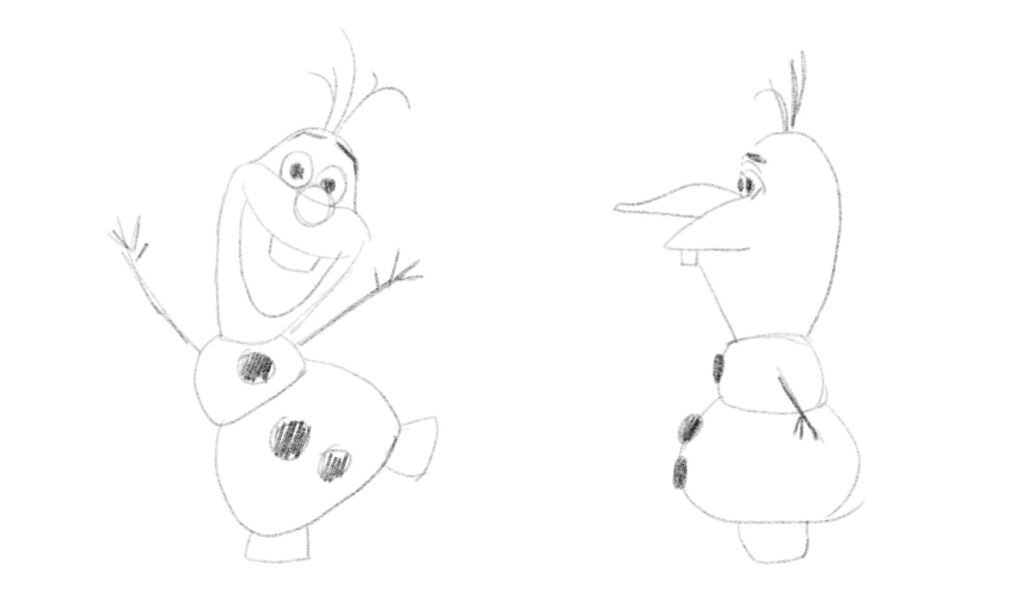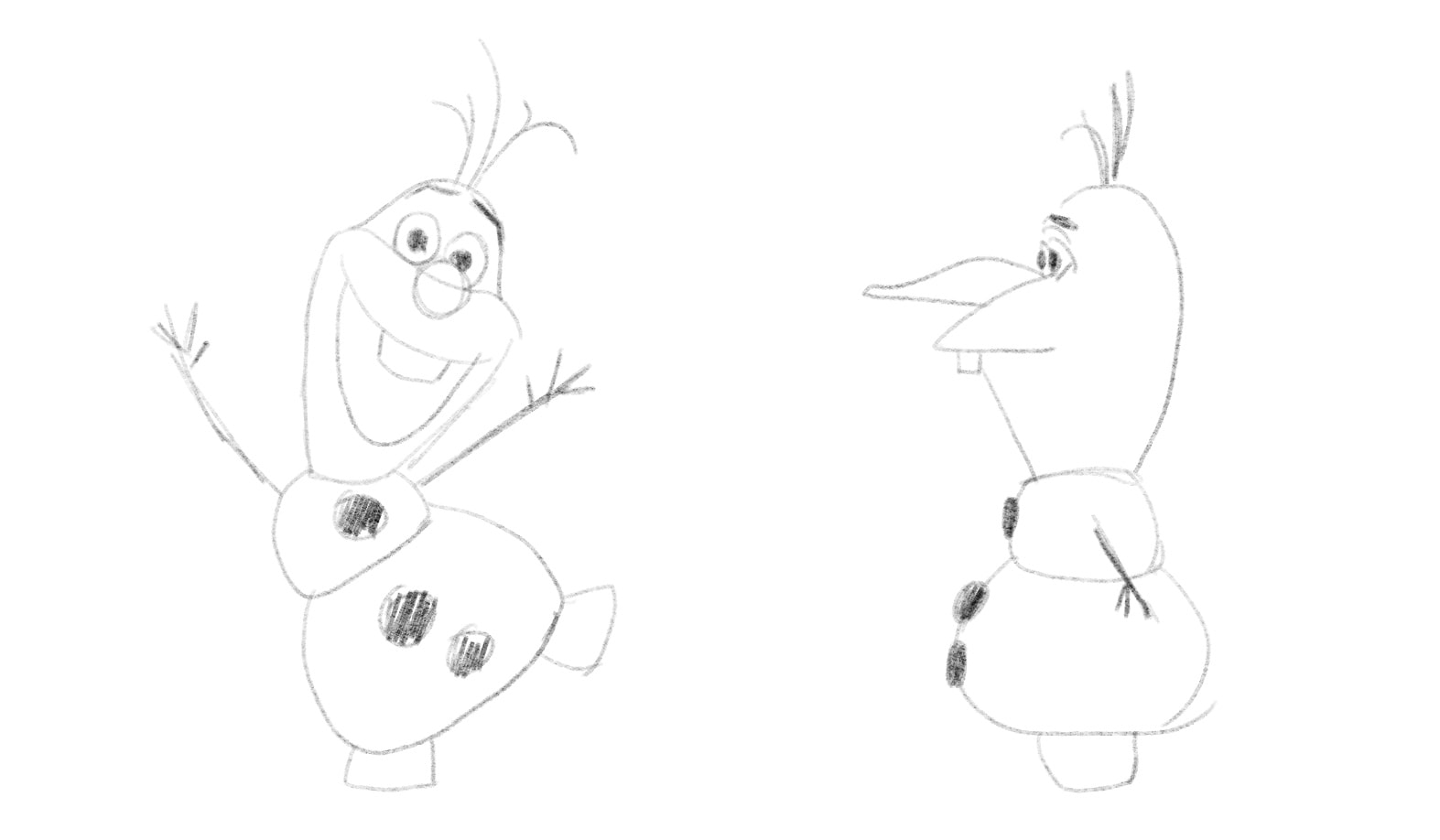 They are different poses (ideally they should be the same pose, different view), but still one can get the idea. Using different views as references is not necessary when the subject is simple, but it is really important when the complexity increases.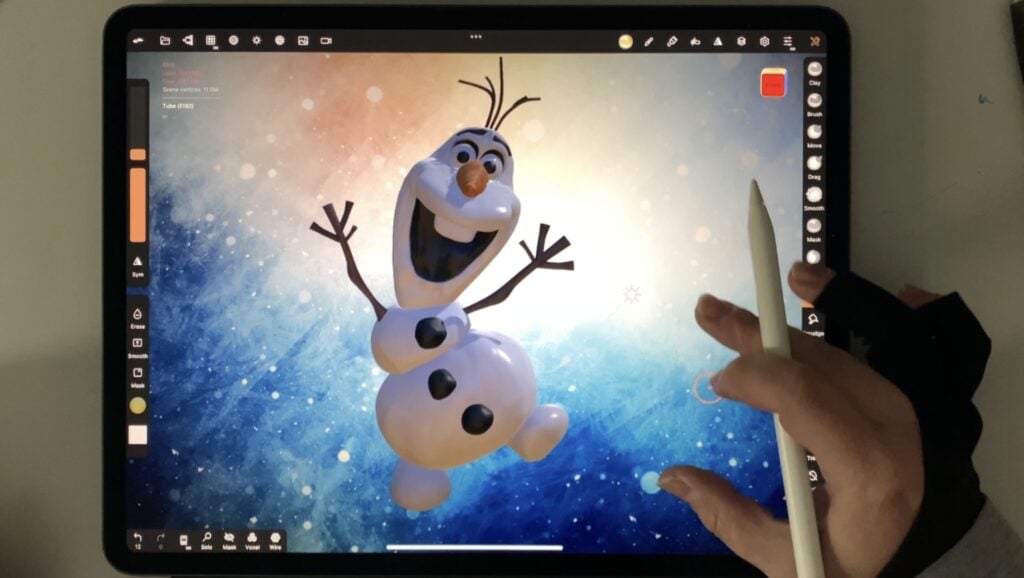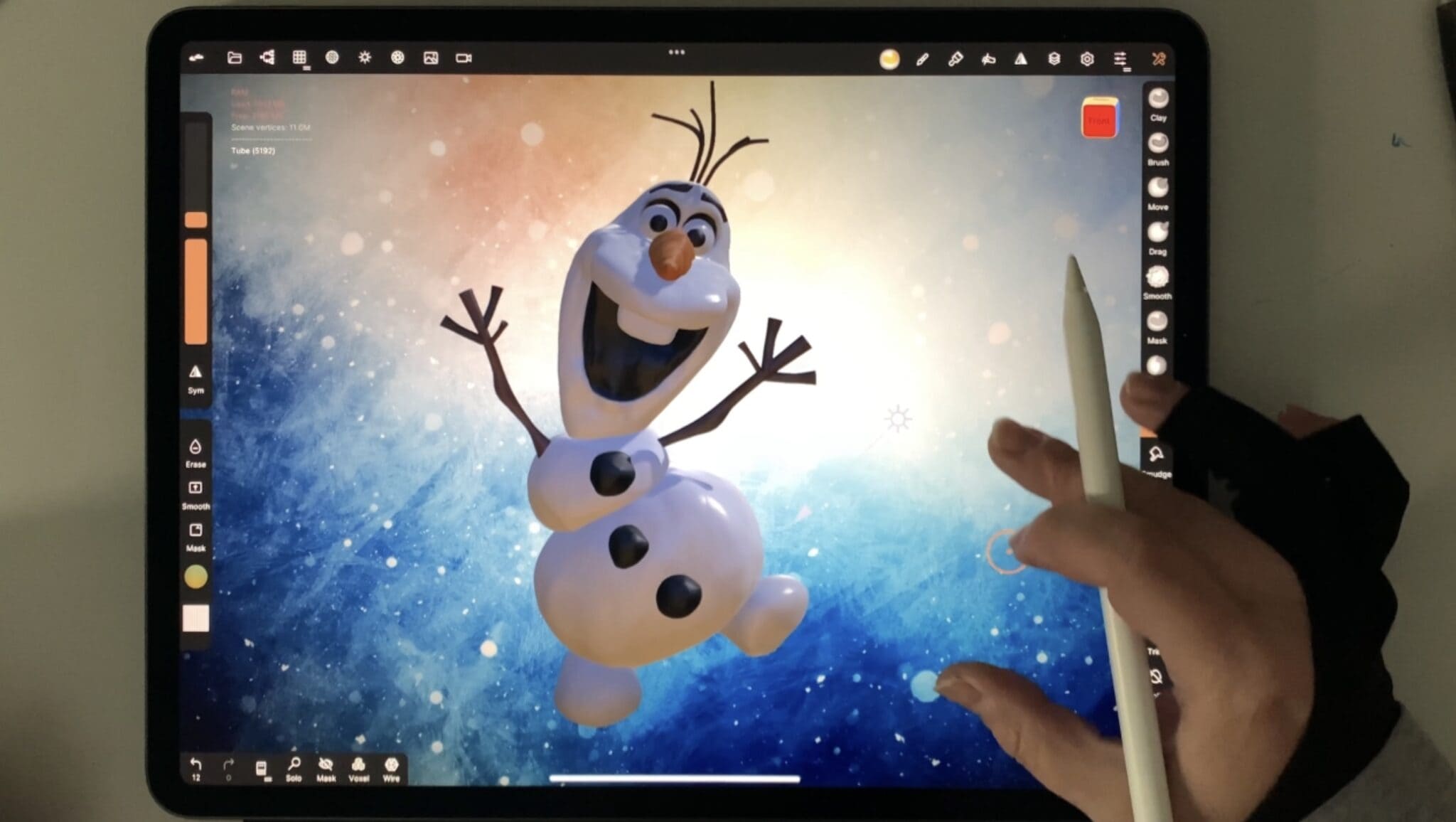 On another note, I just realized that it's the 9th of December today, and my challenge feels like a countdown to the New Year. I am not sure how I can make it to the end. Soon schools will be closed, the festivities will begin… Anyways, let's be optimistic. After all, now you know that I have a … superpower! 😉