Another Jack Sparrow from me, oh what a surprise! This is basically just a list of tools and materials, but since you … demanded this kind of posts, I am bringing them back. Jack Sparrow (portrayed by the genius Johnny Depp) is my favorite character of all time, so I will keep drawing him again and again … and again.
In the past I used to track my Jack Sparrow evolution over the years.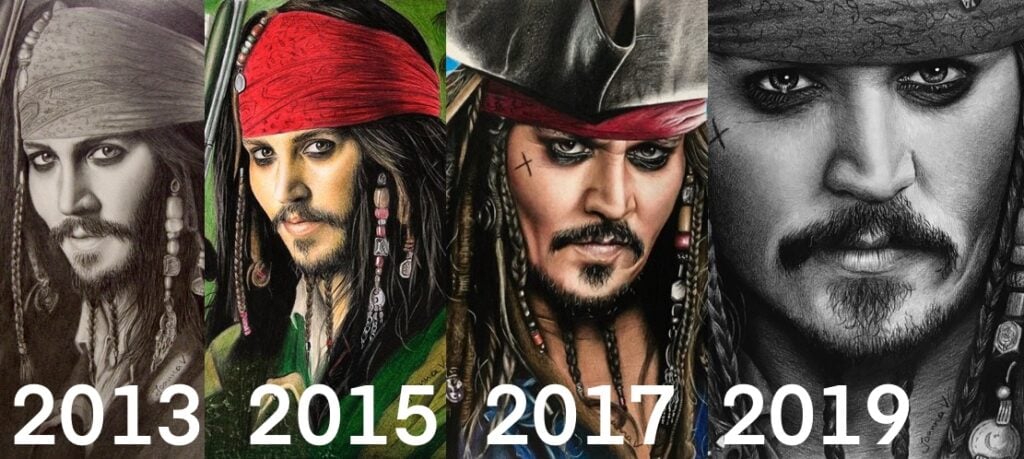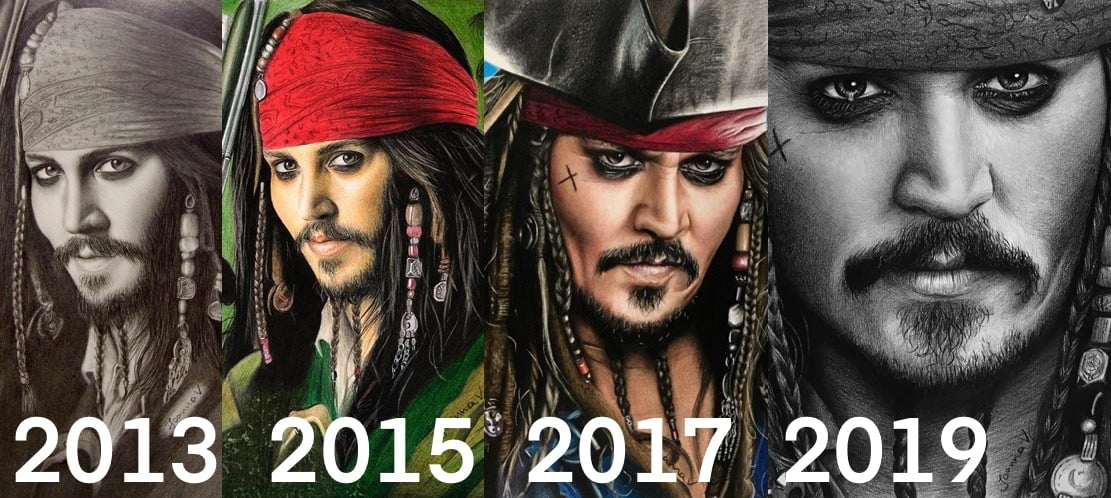 Unfortunately, the last years have been tough on me art-wise, I no longer draw traditionally any more, and when I do, I feel my technique is not as good as it used to be.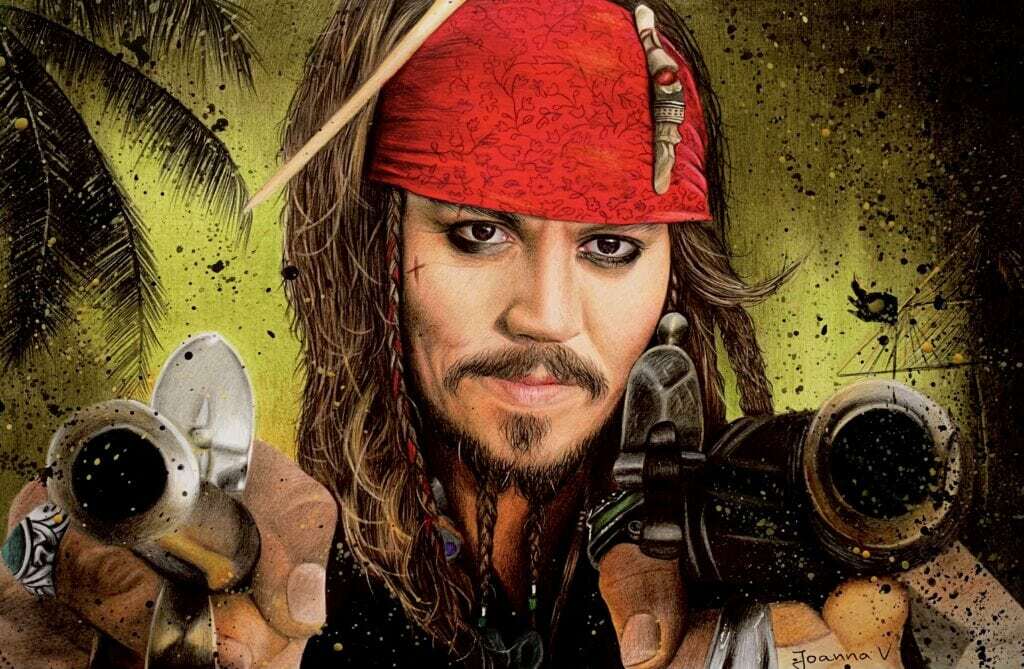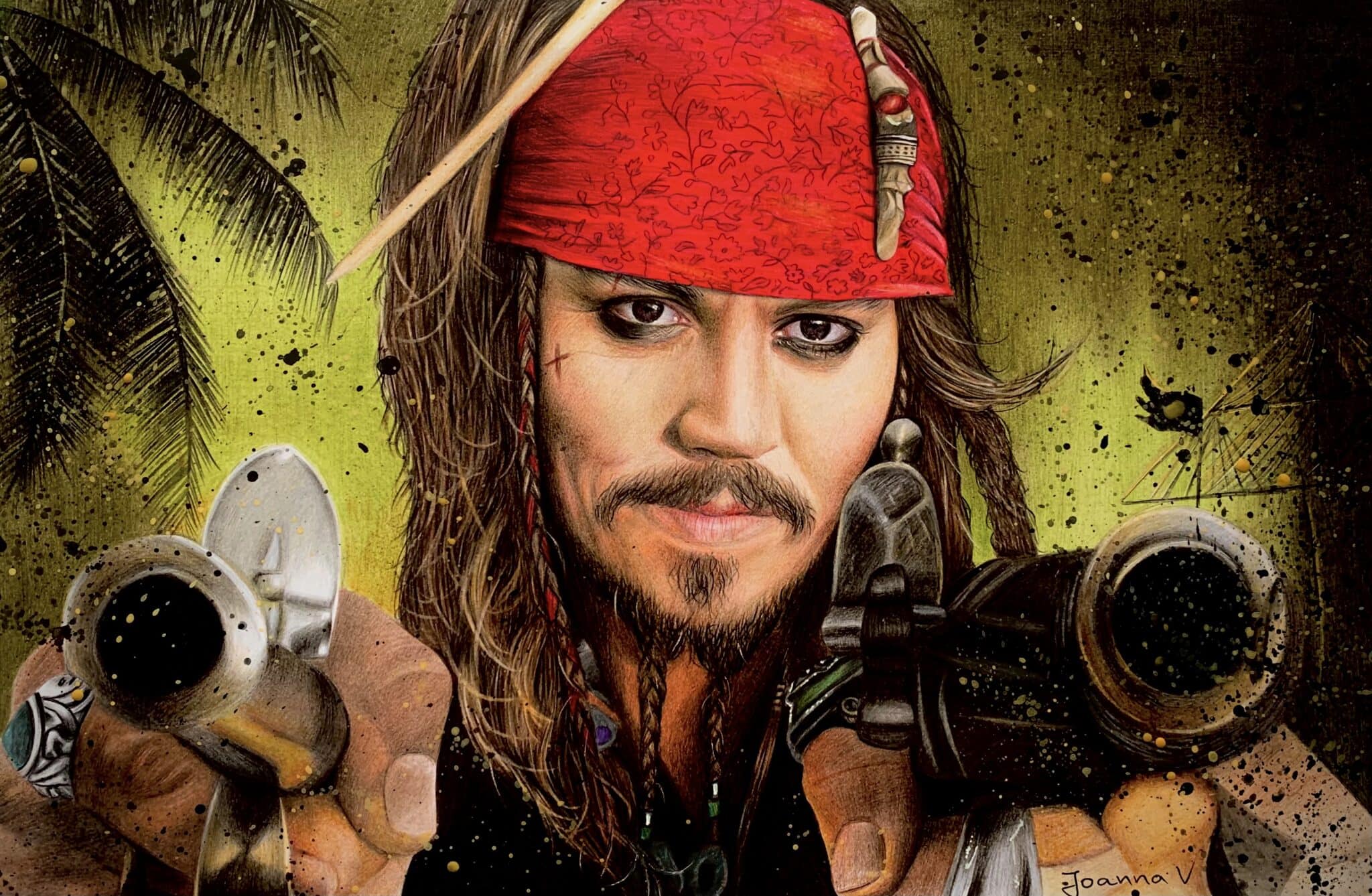 But after many personal struggles (the much known feeling that one is worthless etc) I came to the conclusion that, as long as I enjoy what I do, I don't care what it looks or how people are gonna judge me.
Anyways, let's go back to the drawing, starting off with…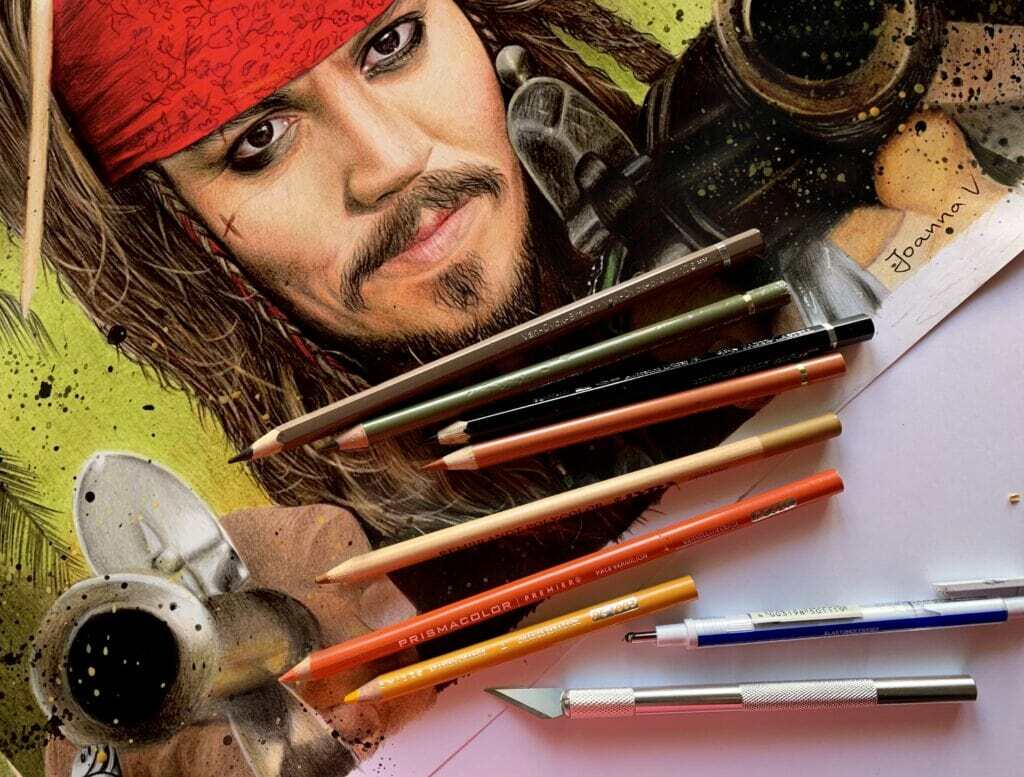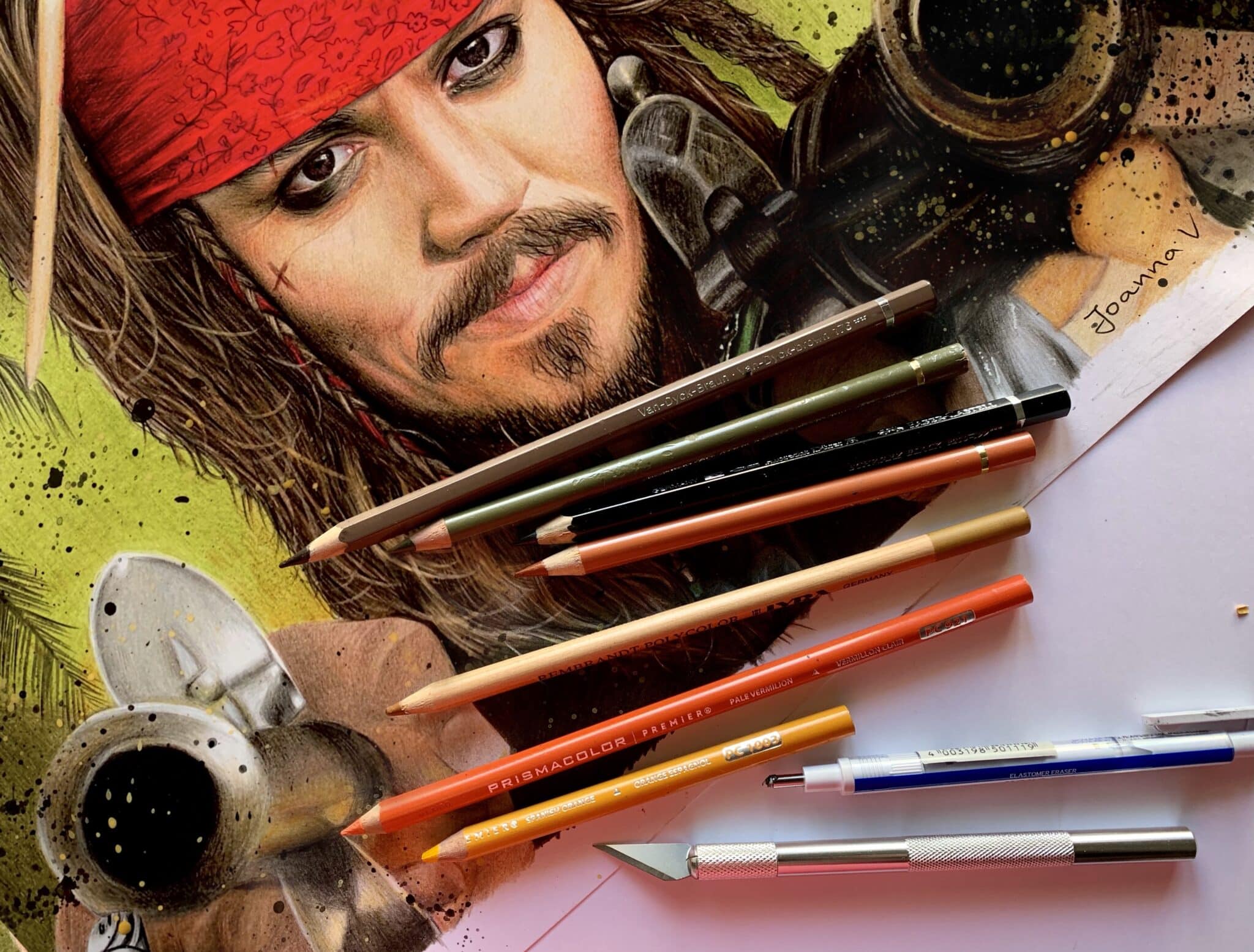 List of materials
Colored pencils
Van-Dyck Braun (faber-castell)
Olive Green Yellowish (faber-castell)
Black (faber-castell)
Sanguine (faber-castell)
Deep Scarlet Red (faber-castell)
Dark Sepia (faber-castell)
Raw Amber (Lyra Rembrandt Polycolor)
Pale Vermillion (prismacolor)
Spanish Orange (prismacolor)
I have listed only the colors I used on Johnny himself. I know that I normally brag that I use as few colors as possible but when I take a long break (just like now), rusty as I am, I tend to use way more than what I actually need. Maybe one day I will be able to draw non-stop, so that I won't be having problems such as this. Maybe…
Anyways, to sum things up, I used a combination of sanguine and raw amber as the base color, Van-Dyke brown and dark sepia for the shadows, and the rest of the colors… for minor adjustments. Just as I mentioned, I used way more colors than I needed.
And the rest of the tools:
Paper
Winsor&Newton A3 Bristol Board 300gsm. No particular reason why. I am still in search for my favorite paper, any suggestions are more than welcome!
Random tools
x-acto knife. I bought this one only because everyone was raving about it, but I just cannot make it work. Supposedly it is used to indent white lines on the paper, but it is worthless to me. I prefer using the tip of my mechanical pencil for the job.
Tombow mono zero eraser. This pencil eraser is my all-time favorite. I just cannot live without it.

As for the background, it was done using this technique. Fast and lazy, my favorite!